Assured protection against lightning issues for your PV investment
DCU PV1 SCI 800 US – The new UL 1449 3rd Ed. Type 1 Listed surge protective device (SPD) from the lightning and surge protection expert DEHN reliably protects the direct current (dc) side of 600 Vdc photovoltaic (solar cell) systems from surges caused by effects of lightning. The SPD comes housed in a NEMA 4X enclosure for outdoor mounting with DEHN's patented SCI technology which improves safety and performance. Ideally suited for protecting string inverters and other outdoor or indoor 600 volt photovoltaic installations, the DEHNcube PV is the easy choice for installing surge protective devices into 600 volt PV systems.

Having the perfect feature set, "the DEHNcube SPD is ready for fast and simple installation anywhere in a 600 Volt class DC power system of small or large photovoltaic systems," per Bernhard Stadlmann, President DEHN Inc. "With its short circuit current (ISCCR) rating of 2000 Adc, the UL Listed DEHNcube PV can be installed in most 600 volt DC photovoltaic systems without the need for additional fusing. This feature alone saves on installation costs by eliminating fuses and their holders. In addition, the system is better protected by the enhanced performance of the DEHNcube PV because shorter connecting leads are possible. The DEHNcube PV is also a strong arrester having a nominal discharge current (In) of 10 kA (8/20 μs) and a maximum discharge current (Imax) of 40 kA (8/20 μs) making it ready for long-term service even in the most active lightning prone areas."
The DEHNcube PV has robust environmental specifications for humidity, temperature range and altitude allowing the product to be installed in all but the harshest environmental conditions. The compact NEMA 4X enclosure provides a visual window to easily recognize the operational status of the SPD, Green indicates Good and Red indicates Replace SPD.
For more information about the NEW DEHNcube PV product line visit http://www.dehn-usa.com/en-us/dehncube-pv
The DEHN Inc. Customer Satisfaction team can assist regarding products and services at 877-927-6510 or email info@DEHN-USA.com.
About DEHN Inc.
DEHN Inc. is an American company focused on providing high quality surge protection, lightning protection and safety equipment solutions. DEHN Inc. is part of DEHNgroup, a global leader that focuses on the reliable protection of buildings, electrical and electronic systems and human capital. The company's continuous growth is based on more than 100 years of tradition, innovation and experience as well as highest quality standards, German manufacturing, consistent customer and market orientation throughout the world. More information on DEHN Inc. can be found on www.DEHN-USA.com or by calling 1-877-927-6510.
Featured Product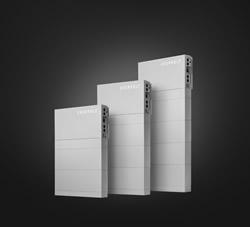 Renewable energy stored in an EVERVOLT home battery system is the perfect backup plan against an uncertain utility grid and weather events. Run key appliances longer and live life when the unexpected happens. EVERVOLT battery storage systems are covered by a complete 12-year warranty from Panasonic.