PSEG El Paso Solar Center will power 3,800 homes
EL PASO, Texas, Feb. 18, 2015 -- PSEG Solar Source today joined with El Paso Electric (EPE) and juwi solar, Inc. (JSI) to formally dedicate the PSEG El Paso Solar Center. The 13-megawatt (MWdc) facility is El Paso's largest.

The plant is located on 100-acre site adjacent to the existing El Paso Electric Newman Generating Station in Northeast El Paso. EPE will purchase the electricity produced by the solar facility through a 30-year power purchase agreement. PSEG Solar Source has 10 facilities in operation, totaling 109.7 MWs, with another facility under construction.
"The El Paso Solar Center is another step toward a sustainable future for all," said Ernesto Rodriguez, Vice President of Business Development at PSEG Solar Source. "This is a great part of the country for a business like ours to be in. We've been greeted here with open arms and the climate here is very business friendly. Strong partnerships like this one have made solar a growing part of America's energy mix, to the benefit of our nation's energy security, economy and the environment."
The facility will generate enough clean energy to power more than 3,800 homes. This project will also displace more than 26,000 metric tons of CO2, the equivalent of taking 3,300 cars off the road, and will save more than 294,264 gallons of water annually.
"We continue to build a strong and balanced portfolio that includes renewable energy technologies in order to meet the growing energy needs of our community," said Tom Shockley, Chief Executive Officer at EPE. "By investing in cost-effective solar energy such as the PSEG project, EPE remains at the forefront in the solar energy industry. We remain committed to look for opportunities to invest in this technology as it benefits all of our customers."
With the addition of this 13-megawatt (MW) solar facility, EPE now has 6% of its dedicated energy generation coming from renewable energy resources, doubling its utility-scale solar portfolio in less than one year and making EPE a national leader in solar development.
"This project was a success due to the excellent teamwork between El Paso Electric, PSEG and JSI, in collaboration with the City of El Paso and the El Paso Water Utility," said Dan Forrester, project manager for JSI. "We have been impressed with the skill and ability of the local labor force to prepare the site and implement some of the solar industry's most cutting-edge technologies."
The facility was built and will be operated by JSI.
PSEG Solar Source is a subsidiary of PSEG Power, a merchant power generation company which is part of the Public Service Enterprise Group (PSEG) family of companies. PSEG (NYSE: PEG) is a publicly-traded diversified energy company with annual revenues of approximately $10 billion. Its other main subsidiary is Public Service Electric and Gas Company (PSE&G), a regulated NJ gas and electric utility.
Want to know what's new at PSEG? Go to www.pseg.com/getnews and sign up to have our press releases sent right to your inbox.
Disclaimer: PSEG Solar Source LLC is not the same company as PSE&G, the New Jersey based electric and gas utility. PSEG Solar Source is not regulated by the New Jersey Board of Public Utilities. You do not have to purchase any PSEG Solar Source products in order to receive quality regulated services from PSE&G.
Visit PSEG at:
www.pseg.com
PSEG on Facebook
PSEG on Twitter
Featured Product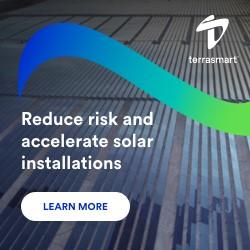 We push the limits in renewable energy, focusing on innovation to drive progress. Pioneering new solutions and ground-breaking technology, and smarter ways of working to make progress for our clients and the industry.