Brownfield site hosts shared solar facility, supports City's climate and energy goals.
FORT COLLINS, COLO. (March 30, 2015) – Fort Collins Utilities and Clean Energy Collective, the nation's leading community-shared solar developer, broke ground on the Riverside Community Solar Array, a 632 kW solar PV facility located on a Brownfield site in Fort Collins, Colo., opening locally produced clean power generation to any of the municipal utility's 65,000 residential customers.

Integrating community solar is part of the City's effort to achieve its aggressive climate action plan goals and reduce greenhouse gas emissions by 80 percent before 2030. "The City of Fort Collins takes great pride in leading our nation in groundbreaking initiatives and is excited to partner with Clean Energy Collective on this project," Fort Collins Mayor Karen Weitkunat said during the ceremony. "We hope this project will show that buying locally produced solar power can be a reality for more residents, even those living in rental properties."
The 2,000-panel solar garden is being built on a 6-acre site that has sat idle for more than 20 years because of contamination from a former pickle plant. Not only was the City on board with converting the property into more productive use with a solar garden, so were residents. Initial development plans called for a 330-kW system, but early demand prompted CEC to nearly double the final system capacity. As of this week, 88% of the panels have been reserved.
After available rebates and tax incentives, pricing is expected to be $1.59 per watt, or $485 per 305 Watt panel.
Fort Collins Utilities executive director Kevin Gertig expressed the utility's enthusiasm for the project. "We had the dream to be able to bring solar into our community. Now we're able to see that dream go forward with this solar array, particularly for citizens who really want to have solar who may not have the space or the compatibility in their neighborhood to do so."
"You're building a project that provides equal access to renewable energy for all of the constituents and customers of the utility," explained Clean Energy Collective COO Tom Sweeney.
Clean Energy Collective pioneered the community-shared solar model, which employs economies of scale to build optimally-sited, fully maintained solar PV arrays, or gardens, designed for maximum power production and maximum lifespan, delivering the lowest possible price for renewable energy. Consumers get the benefits of solar ownership, yet bypass the research, construction, and ongoing maintenance and repair required of a stand-alone system. It also provides customers with the flexibility of having the energy credits move with them within their utility territory, and the ability to sell their panels at any time.
About Clean Energy Collective
Clean Energy Collective (CEC) is the nation's leading developer of community solar solutions. CEC pioneered the model of delivering clean power-generation through large-scale solar PV facilities accessible to all utility customers. Since establishing the first community solar garden in the country in 2010 near El Jebel, Colorado, CEC has built or has under development more than 90 community solar projects with 18 utility partners across 8 states, representing 100 MW of community solar capacity. www.easycleanenergy.com
Featured Product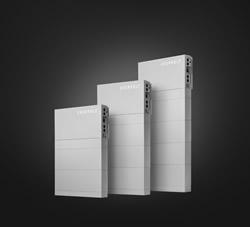 Renewable energy stored in an EVERVOLT home battery system is the perfect backup plan against an uncertain utility grid and weather events. Run key appliances longer and live life when the unexpected happens. EVERVOLT battery storage systems are covered by a complete 12-year warranty from Panasonic.