New Market Research Reports Title "Global Advanced Energy Storage Systems Market Analysis Size And Segment Forecasts To 2022" Has Been Added to GrandViewResearch.com Report Database
Increasing demand for stable energy sources has resulted in innovative methods for energy conservation. High consumption coupled with growing population in developed and developing markets has led to energy shortage. This has resulted in urgent need to conserve energy and shift to alternate sources of electricity. Favorable government initiatives on a global level are expected to drive the market over the forecast period.

Increase in smart grid storage and installation owing to high electricity consumption is expected to fuel the advanced energy storage systems market. Additionally, increasing demand for electric and hybrid vehicles is further expected to be favorable for market growth. High capital investment and environment issues may restrict the market over the next six years. Lithium-based batteries and renewable energy sources are a few emerging technologies that are expected to generate new growth opportunities over the next six years.
Grid storage and transportation applications are expected to grow at a considerable rate over the forecast period. Battery energy storage (BES) for grid applications is expected to significantly contribute to advanced energy storage systems market growth. They are used at various levels including electricity generation, transmission, distribution and customer. Pumped hydro storage technology is expected to account for considerable market share owing to its use in grid systems.
North America and Europe account for significant market share, while Asia Pacific is expected to witness high growth over the forecast period owing to increasing population in India and China. Increasing mergers and acquisitions is resulting in consolidation of the advanced energy storage systems market. Key industry participants include Active Power Inc., Exide Technologies, BYD Company Ltd., Hitachi, Altair Nanotechnologies Inc., EnerSys, Energizer Holdings Inc., Maxwell Technologies, China Bak Battery Inc., Electrovaya Inc., and Nippon Chemi-Con Corporation.
Featured Product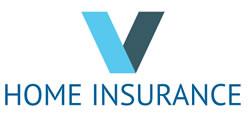 vHomeInsurance.com analyzes home insurance, climate and other environmental factors that impact insurance.