ProQuip, an international leader in the new energy sector, has engineered Park N' Charge, a re-charging station that runs 100% on solar power. A Park N' Charge unit has been installed in Lifesavers Park in Ontario and delivers the convenience of eco-friendly power and cost savings.
HAMILTON, Ontario, June 9, 2015 -- One city park in Hamilton, Ontario earns the title of "Greenest Park" and not just by virtue of its leafy canopy. Lifesavers Park is now considered the most eco-friendly park in the City after dignitaries and City councilors cut the ribbon on the successful installation of a new Park N' Charge solar powered recharging station.

Lifesavers Park was chosen to be the location of the very first ProQuip Power Zone brand Park N' Charge unit when it won the City's Extreme Park Makeover Contest.
Park N' Charge is an innovative, eco-friendly re-charging station engineered and distributed by ProQuip Ltd. Located in Princeton, Indiana ProQuip is a proven leader in the new energy sector. ProQuip specializes in delivering innovative lighting technologies and smart solutions to industry, municipalities and businesses.
As part of the Power Zone family, Park N' Charge units maintain the company's tradition of engineering and manufacturing products that are rugged, safe, attractive and boast a light carbon footprint.
ProQuip President Sam Tavernese gave an overview of his newest product saying, "The recently launched Park N' Charge unit leads the pack when it comes to innovative design and use of solar power. It's an incredible, innovative, eco-friendly charging station we're proud to have brought to the people of Hamilton and soon to all municipalities who embrace green parks and cities."
The Park N' Charge unit the City of Hamilton has installed is 100% solar powered and equipped with three pronged plugs plus USB ports for charging. The unit will be convenient and useful for park visitors requiring power in the park. Plans are already underway for the Park N' Charge unit to power movie nights at the park this summer.
City of Hamilton residents, community leaders and dignitaries including Advisor to the Mayor, Christopher Cutler and Matthew Green, City Councillor for Ward 3 attended the ribbon-cutting event at Lifesavers Park. The crowd gave high marks to the freshly redesigned space and welcomed the addition of an eco-friendly and innovative in-park power source.
From a wider perspective, Park N' Charge will give municipalities another opportunity to save money by putting solar power to work. The goal, according to Tavernese, is to create a ripple effect where other solar initiatives get the green light in America's parks and public buildings.
In addition to "greening" the winner of Hamilton's Extreme Park Makeover with the installation of Park N' Charge, ProQuip actively works with both American and Canadian municipalities to replace traditional lighting with solar powered lighting.
Lead engineers at ProQuip sum up the company's commitment to the new energy sector by saying, "ProQuip has been committed to environmental stewardship while working in partnership with business, industry and municipalities to lower their energy use. We are making a difference in buildings, in business, in cities and now, thanks to the forward-thinking staff at the City of Hamilton - we're making a difference in parks too."
About ProQuip
ProQuip is an American company which has been leading the new energy sector since 1996. The company's continued growth is the result of ongoing dedication to developing groundbreaking green energy products and services. ProQuip's extensive knowledge of LED lighting, Solar LED lighting, and Solar PV solutions makes them a recognized leader in the movement to build cost effective green communities across North America.
Featured Product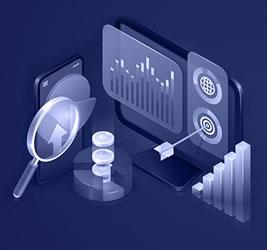 At Precedence Research we combine industry-leading insights with ground-breaking research techniques to help our clients successfully address their unique business challenges and achieve mission-critical goals. Our suite of services is designed to give tailwinds to businesses.