Distributor and installer Navitron adds BlackMagic to its PV range. BM optimisers will be available from stock starting from late August 2015.
BMSolar and Navitron signed a deal on Friday 24th July for the distributorship of BlackMagic power optimisers in the UK.

Navitron have been operating for over ten years in the PV market and offer a complete range of components from highly reputable brands such as Panasonic, SMA and ABB. Navitrons offering is designed to provide a one-stop-shop solution for both affiliated installers and end users.
Engineered and manufactured in Italy by BMSolar S.r.l., BlackMagic optimisers provide panel-level Maximum Power Point Tracking (MPPT) therefore recovering energy that is normally lost due to panel mismatch. Panel mismatch occurs in all PV systems and is due to panel power tolerance, uneven dirt deposits, partial shading, tilt and orientation differences.
BM optimisers can be used with any PV panel and inverter. Typically, a well-designed south-facing modern PV system would increase its output by at least 7% during its first year with BM optimisers. The benefits of using panel-level MPPT increase dramatically with partial shading, uneven orientation and system ageing.
Navitrons decision to choose BlackMagic was also driven by the belief that the UK solar industry will increasingly focus on the optimisation and maintenance of the existing installed PV capacity, based on the experience learnt from more mature PV markets such as Italy and Germany. BM optimisers are in fact suitable for retrofit installations, allowing users to target specific strings in need of optimisation.
Alessandro Caraglio, BMSolars founder and MD, commented "we are delighted to start a partnership with Navitron. Their long experience in the UK is proof that they have earned their reputation for excellent customer support and design expertise. We are proud to work with a limited number of highly trusted partners. We are not looking to simply exploit the current surge of new PV installs throughout the UK, we are here for long-haul and for the development of the secondary PV market. This strategy has proven successful in our domestic market, Italy, and we are starting to see a recognisable trend developing in the UK. Working with companies that share our vision and long-term goals is vital for our success. "
Stephen Knight, commercial director at Navitron, added "We have been looking after our network of installers for many years and have learnt how to provide them with the support they need to operate effectively and efficiently. We are now adding a tool to increase their customers revenue and open up a new long-term sales cycle."
Featured Product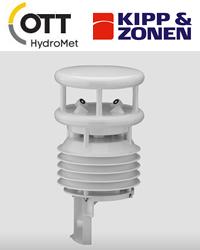 Colocation is a growing trend within the energy industry. A recent study from the US National Renewable Energy Laboratory suggested that installing floating solar arrays on US hydroelectric plant reservoirs could become an important new source of electricity. Recent studies suggest that installing floating solar arrays on US hydroelectric plant reservoirs could become an important new source of electricity. Learn about the advantages of both generation systems, tools to assure smooth operations, case studies, and challenges remaining in this emerging field. Download our whitepaper now!