WINAICO supplies 1,784 high efficiency WSP-280M6 PERC modules to over 7,000 m2 of roof spaces to supply power to machinery construction operation
WINAICO, Taiwans largest PV module brand, partners with B&Q Dachbau GmbH, a Hamburg-based solar specialist, to complete the largest PERC installation in Germany. The 500 kWp installation uses 1,784 pieces of WINAICOs high efficiency monocrystalline WSP-280M6 modules, and spans over 7,000 m2 on 5 hall roofs. In order to ensure optimum load distribution and space utilisation, the entire system was constructed with an east/west flat roof solution at a 10 degree gradient.

With a projected annual yield of 420,000 kilowatt hours, the system delivers 33% of the electricity required by the machinery construction operation. For many companies, the cost of mains electricity supply will soon, if not already, be beyond the costs of power generation from photovoltaic systems. Therefore, the installation of solar power for self-consumption purposes is no longer for the future, but a reality, to significantly reduce the electricity costs. In certain industries, commercial installations can even offset up to 100% of their own power consumption, especially important to operations that require electricity around the clock, seven days a week.
Ralf Mann, General Manager of B&Q Dachbau GmbH, is clearly satisfied with the project. He explained, "Commercial scale, self-consumption solutions are our core expertise. We require high quality products that deliver high performance, from a dependable manufacturer. Therefore, we will continue to work closely with WINAICO for years to come."
"We are delighted that B&Q Dachbau selected our modules for this special project. The system demonstrates that our high efficiency PERC modules are not only relevant in the small system segment, but also with commercial properties with high power consumption", said Marc Ortmanns, WINAICOs Head of Sales and Marketing in Europe.
WINAICO - Manufacturer and system supplier
As a global PV brand based in Taiwan, WINAICO manufactures and distributes crystalline high performance modules worldwide. Furthermore, as a systems house for photovoltaic, WINAICO delivers complete PV system packages.
Target customers include solar specialists, solar technologists, installation specialists and project developers. Installation specialists profit here from the superior product quality of products manufactured in Taiwan in accordance with the highest quality standards, as well as from the comprehensive consultation, planning and maintenance services from WINAICO. Generous stock levels ensure the rapid availability of WINAICO products.
Featured Product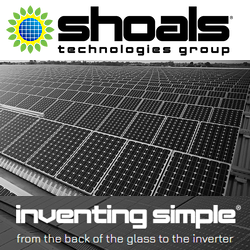 Inventing Simple® isn't just a slogan to us, it's a way of life. Using simple plug-and-play ideology, we revolutionized solar installations in 2003 with our Interconnect System™. Our harnessing system is now the gold standard EPC's use around the world. By using simple ideas, we are making solar energy a more affordable and clean power source for future generations.