A Community Solar Whitepaper written by Array Technologies own Matthew Binder
Victor Delgado and his wife Norma had been watching their utility bills slowly climb since they bought their home in Colorado Springs two years ago. While their rates were still manageable, they worried that a shock to the market could cause their rates to skyrocket in the future. Furthermore, the Delgados son, Vincent, had been learning about climate change in his 7th grade science class and was pressuring them to reduce their carbon footprint. The Delgado family decided that solar energy could be the solution to both of these problems.

Victor had a local solar installer come out to his house to provide an estimate. Instead of receiving a quote, the Delgados were told that their home was not a good candidate for a solar energy installation. An adjacent building and two cottonwood trees that grew in their front yard caused significant shading on the south exposure of their roof, a combination that would greatly reduce a solar energy systems output.
Not to be deterred, Victor and Norma began researching alternatives and learned about a community solar garden that was slated to be built in their city. A partnership between Colorado Springs Utilities (CSU) and a local Colorado community solar company called SunShare allowed utility customers to purchase power generated from an off-site solar energy installation to offset energy usage at their home. The Delgado family liked the idea of fixing their electricity rate and decided to subscribe. They made an energy purchase of what amounted to 8 solar panels of the 8,000-panel solar garden, essentially offsetting 45% of what was their monthly $100 bill.
As it turns out, the Delgados story is not unique. Roughly 85% of U.S. residences can neither own nor lease solar systems because their roofs are physically unsuited for mounting panels or because they live in multi-family housing[1]. Furthermore, it is estimated that even a small 1.5kW PV-system requires at least 10 square meters of contiguous roof space. For a residence or business to be considered solar-suitable, it must have enough roof space for a system that will generate at least 20% of the buildings electricity demand[2]. These facts have caused the adoption of clean energy to be much slower than its demand would dictate. However, the new "community solar garden" business model greatly increases the access to locally generated solar energy.
A utility companys main objective is to produce energy at the lowest possible cost. In order for companies like SunShare, Clean Energy Collective and Community Energy Solar to continue to win bids to partner with utilities, they need a competitive advantage over other ways to generate electricity. In the past, this was achieved by mounting solar panels at an optimal fixed position. But this approach had its limitations because for the great majority of the day, the modules are not facing directly at the sun. Today, there is a better solution to this problem: solar tracking.
Solar trackers allow modules to follow the suns trajectory across the sky, greatly increasing the amount of energy a solar system can produce. Data recorded from modeling and multiple gigawatts of installed solar capacity demonstrate that trackers provide between a 15-25% production pickup over fixed-tilt systems, a gain that varies based on location and site conditions. The cost of a tracker over a fixed-tilt system is generally between 8-12%, meaning the value of the energy production gain greatly eclipses the added costs, improving the systems return on investment (ROI). Solar trackers also broaden the power-delivery profile of a solar plant by generating high production during peak energy demand times. For example, on a hot summer afternoon when air-conditioning and electricity demands are the highest is also when the solar trackers deliver peak energy production. Tracking systems are one of the single greatest innovations in the solar industry, one that has revolutionized the way in which power is generated.
Through the end of 2014, there were 24 states with at least one community solar project online, with over 66 cumulative megawatts installed[3]. Now at least 14 states are actively encouraging further development of shared renewables through policy and programs. Four states—California, Colorado, Massachusetts, and Minnesota—are expected to install the majority of community solar in the next two years. Additionally, in a recent ruling the IRS has for the first time publically cleared the way for a community solar project to access the U.S. federal investment tax credit (ITC). While this ruling only pertains to a specific case, and not community solar as a whole, it does demonstrate momentum in a positive direction.
GTM Research has predicted that the community solar market in the United States will reach 500 MW annually by 2020, up from only 21 MW in 2014, representing a 59% annual growth rate. This is despite the fact that the ITC is slated to expire at the end of 2016.
The future is bright for community solar!
[1] SEIA
[2] NREL
[3] SEIA
Featured Product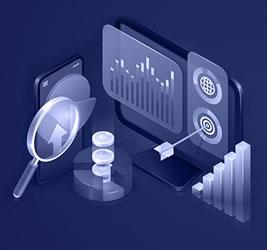 At Precedence Research we combine industry-leading insights with ground-breaking research techniques to help our clients successfully address their unique business challenges and achieve mission-critical goals. Our suite of services is designed to give tailwinds to businesses.