Sighten just added two VPs and a director to its team.
Sighte
n just added two VPs and a director to its team. All three hires are veterans of the solar or energy industry -- coming from Verengo Solar, Clean Power Finance and GDF-Suez -- and now choosing to join Sighten because they believe in its importance to the space. These hires come after Sighten's recent $3.5 million Series A financing round from Obvious Ventures.
Featured Product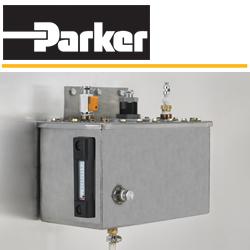 Parker grid tie inverters and power conversion systems are used in numerous applications, including renewable energy harvesting and energy storage. In addition to high efficiency and proven reliability, Parker offers some features unique to the industry, such as the two-phase evaporative cooling system used in the 890GT-B and 890GT-S series. The inherent efficiencies of this refrigerant-based technology enable up to twice the power density or up to 40% higher throughput compared to conventional air cooling. Modular inverter design enables replacement of critical power components in-field, with minimal downtime.