Solar Industry Leaders Join Forces & Combine Expertise to Grow Underserved Market
SAN LUIS OBISPO, Calif. & OAKLAND, Calif.--(BUSINESS WIRE)--REC Solar, a national provider of commercial solar and energy solutions, and Sungevity, a leader in the global solar market, today announced a strategic partnership to help businesses of all sizes reduce energy costs. As part of the deal, the two leading solar providers will share sales leads appropriate to each company's market focus to accelerate growth across the commercial sector.

The partnership is aimed at reducing soft costs and eliminating capital investments required for businesses interested in going solar. Under the agreement, Sungevity will join REC Solar's partner program and offer the REC Solar PPA to its customers. REC Solar and Sungevity will share sales leads to connect potential customers with the optimal company to meet their specific needs. REC Solar will provide solar power and energy services for larger-scale commercial customers, while Sungevity will specialize in working with small- and medium-sized commercial markets.
"REC Solar is committed to making it easy for all businesses to say yes to reliable solar power," said Alan Russo, senior vice president of sales and marketing at REC Solar. "Partnering with Sungevity marks the beginning of an exciting national program to bring the benefits of clean solar energy to many more businesses across America. Together, we can help many more potential customers connect with the best solar company for the job and reduce energy costs from day one."
REC Solar has more than 17 years of experience helping businesses reduce energy costs by going solar. Last year, REC Solar announced $225 million in financing to enable businesses to go solar with no upfront costs, similar to popular financing options provided by residential solar companies.
"This partnership takes aim at challenges that have bedeviled the commercial solar market for too long," said Dave Dunlap, Sungevity's chief development officer. "Both REC Solar and Sungevity will receive better qualified leads, helping to increase deal flow and cut soft costs. Add in industry-leading financing and the economics become very attractive. We're already seeing strong interest from our customers."
About REC Solar
REC is the only renewable energy provider focused exclusively on businesses and backed by Duke Energy, one of the largest energy companies in the world. Incorporating experience from more than 500 successful commercial solar installations over 17 years, REC Solar tailors financing and technology solutions to immediately deliver bottom line savings. REC Solar makes commercial solar simple, working seamlessly with customer operations to deliver clean energy for decades. For more, visit RECSolar.com or call 844-REC-SOLAR (844-732-7652).
About Sungevity
Sungevity is a technology-driven solar energy company focused on making it easy and affordable for homeowners and business owners in the US and Europe to benefit from solar power. The company continues to grow its global customer base and now services 13 U.S. states, the District of Columbia, the Netherlands, Germany and the United Kingdom. Sungevity is also the residential solar partner to Lowe's, and was recognized in 2015 by B Corp as one of the "Best for the World" companies for overall social and environmental impact. For more information, visit www.sungevity.com.
Featured Product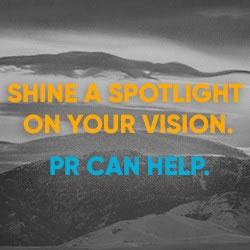 FischTank Marketing and Public Relations provides communications and marketing services to both start-up and established renewable energy companies. We provide media relations, content writing, digital/social media, and other marketing support to companies working in sectors spanning solar, LED lighting, energy storage, hydrogen, battery development and manufacturing, alternative fuels, and more. Our clients have been featured in top tier media including print, online and broadcast.