1st November 2016, Jurys Inn, Milton Keynes
With energy storage identified as one of the eight great technologies in which the UK can become world leaders, the next steps for integrating a commercial storage industry into the UK energy system are a key priority. Capture 2016 will address the role for energy storage in the new energy infrastructure and consider the latest developments, strategies and opportunities within UK energy storage.

Through a combination of conference discussions and networking the event will provide a platform for stakeholders to discuss key debates, maximise potential and accelerate growth within the UK energy storage industry.
Conference Agenda
Capture boasts an exciting speaker line-up, with presentations from the Energy Technologies Institute, Delta-ee and Gravitricity - with more to be announced soon!
The conference will address the current status of the UK energy storage industry and provide a strategic overview of the development needed to enable energy storage technology to flourish in the UK.
Presentations will examine current policy framework, regulatory roadmaps, industry forecasts, investment, reducing costs, project updates, storage systems entering the mass market and commercialisation. Time will also be afforded to discussion of cutting edge technologies being developed across renewable energy storage, battery technologies, thermal storage, power to gas, electricity storage and transport.
Excellent Networking
Capture will also host networking throughout the course of the day, bringing together government officials, project developers, operators, academics, utilities and investors with manufacturers and system providers.
Event Partners
Charles Maxwell Ltd. are delighted to be hosting Capture 2016 with partners such as Energy Technologies Institute, Sun & Wind Energy, pv Europe, Energy Storage Journal, EnergyTrend, Energy Storage News, AltEnergyMag & Green Match.
Early Bird Price Until the End of the Summer - Dont Miss Out!
Conference Tickets are only £300 (Inc. VAT) and include full access to the conference, all networking events plus food and drink.
Government & Academia qualify for complimentary tickets.
Please visit Eventbrite to register for your tickets now: www.eventbrite.co.uk/e/capture-2016-uk-energy-storage-conference-tickets-25785203237
--------------------------------------------------------------------------------------------------------------------------------
For the conference agenda and further details about Capture UK Energy Storage Conference 2016 please visit the event website: www.captureenergystorage.com
For Conference and Marketing Enquiries: megan.roden@charlesmaxwell.co.uk
For Tickets & Sponsorship Enquiries: eric.lewis@charlesmaxwell.co.uk
+44 (0)151 230 2105
PRESS REGISTRATION
If youre a journalist and interested in attending the Capture 2016, please send an email to megan.roden@charlesmaxwell.co.uk for your complimentary press pass.
Featured Product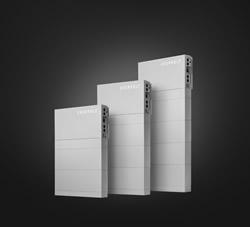 Offer homeowners best-in-class solar and energy storage in one money-saving bundle. Panasonic's new EverVolt™ Series modules come in 350W, 360W, 370W & 380W models and work seamlessly with their EverVolt battery storage - all warrantied by one of America's most trusted brands.