Cross-industry innovation and partnerships key themes for this year's nominees
WASHINGTON, DC -- The Smart Electric Power Alliance (SEPA) has announced the finalists for its 2016 Solar Power Player Awards, with the winners to be honored at a special event Sept. 13, at Solar Power International (SPI) in Las Vegas. The awards recognize the innovative and leading role U.S. utilities and their partners in the solar industry are playing in the growth of smart solar programs that expand consumer access to clean energy and provide replicable models for other companies to follow.

Finalists in four categories were chosen from dozens of nominations received from utilities and partnering solar organizations across the country. Winners will be announced Aug. 30, in advance of the Sept. 13 awards luncheon at SPI.
• Investor-owned utility of the year finalists: Avista Utilities, Washington state; Pepco Holdings, District of Columbia; Southern California Edison, California.
• Public power utility of the year finalists: CPS Energy, Texas; Guam Power Authority, Guam; and Village of Minster, Ohio.
• Electric cooperative of the year finalists: BARC Electric Cooperative, Virginia; Green Power EMC, Georgia
• Innovative partner of the year finalists: Clean Energy Collective, Colorado; EnergySage, Massachusetts; PowerFin Partners, Texas
The finalists were reviewed, and winners chosen, by a panel of energy industry executives and experts, including representatives of some of the 2015 winners.
Paula Mints, Founder and Chief Market Research Analyst at SPV Market Research, who has served on the judges panel for the past three years, said narrowing the field "is always a tough and gratifying job. But this year in particular, the high quality of the submissions made choosing the best among them almost impossible. Each project represented the best example of utilities and the solar industry working together as true partners."
"As solar and other distributed technologies become increasingly sophisticated, utilities are also shifting their internal cultures to promote the kinds of innovative projects and programs we're seeing among this year's award finalists," added Julia Hamm, SEPA President and CEO. "And that shift toward innovation may encourage other utilities to study these models and move forward with their own programs, producing benefits for customers and the grid."
Featured Product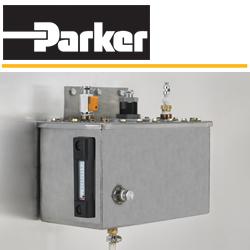 Pitch Control Valves, from Parker Hannifin, can extend wind-turbine service intervals AND boost productivity with longer-lasting reliability. No matter the climate or environmental extremes, Parker Pitch Control Valves power through.