South-German special equipment manufacturer perfects its successful rotor blade lifters
Memmingerberg (jm).

Ematec AG, a special equipment manufacturer located near the South-German town of Memmingen, have refined their established and proven rotor blade lifters RBT and RBT Bunny, and implemented a number of new features for single blade installation. The new-generation rotor blade lifters demonstrate a number of innovative features: 180-degree blade gripping, adaptability to different blade sizes and an increased load-carrying capacity of up to 16 tons, to name only a few. Added to this is a remote diagnosis system via the internet, a chain suspension with compensator, damp-resistant pressure cushions, a telescopic attachment point for operator PPE and optimised lighting. In future, the RBT and the RBT Bunny will also be equipped with an integrated camera system and a control-restart system; the inclination angle of the RBT Bunny will be extended from formerly +30 degrees to plus and minus 30 degrees for an optimised bunny-ear installation. Ematec will present its new ideas also at the Hamburg WindEnergy exhibition from 27 to 30 September (hall 1, booth 123).
"Our goal is to offer the best rotor blade lifters in the world, and that is why we regularly take up any feedback we get from our users and implement it in our equipment. That is how we keep setting new benchmarks and expand our role as leaders in technology in this market segment", explains Manfred Eberhard, CEO of ematec AG.  
"In a lot of projects, our customers today prefer the single blade installation over the star installation, because with our equipment they can do the job faster, safer and of course more comfortably", Eberhard is pleased to note.
As the first and only blade beam manufacturer, ematec had their rotor blade lifters tested in a wind channel at the Munich University of Technology (TU München), the result of which was ground-breaking: The ematec rotor blade lifter can withstand wind speeds of up to 25 m/s. "This makes our equipment also attractive for use in offshore applications", says Eberhard. The tests were made using a model (scale 1:15) produced on a 3D printer.
Especially from the wind park manufacturer Nordex, we received a number of excellent impulses and wishes. One of the Nordex requirements was that the blade beams should not only be able to lift one type of blade, but a whole family of them. Not a problem for Ematec: Thanks to their intelligent engineering, it was possible to adapt the RBT and RBT Bunny to handle extremely long blades, such as the new NR 65.5 Nordex blade. "We adapted the blade beams to the new dimensions and the new weight of up to 16 tons, and also implemented a 180-degree blade-gripping option so that it is now completely irrelevant how the blade is supplied to the construction site", explains Eberhard. The transport dimensions and the own weight of the ematec blade beams have not increased.
Gearless turbines are also increasingly popular. In order to make the "bunny-ear installation" in future easier, faster and even more effective, Ematec is now building an even more flexible version of the RBT Bunny by expanding the angle of inclination from +30 degrees to now plus and minus 30 degrees. Upon a request from a leading onshore and offshore wind park manufacturer, the South-German enterprise has set about meeting this technical challenge. The big benefit of this will be that the hub needs not be turned after a blade was installed, which will make the bunny-ear installation even faster.
Another new feature of the ematec blade beams is their integrated remote diagnosis system, which considerably speeds up the diagnosis and repair of faults via the internet.  
In addition, the blade beams now come with a chain suspension with a compensator, with which they can be suspended from any type of crane hook. The gripping system has also been optimised: The pressure cushions are now coated with a silicon layer which prevents moisture from penetrating the cushions. This eliminates the risk of damage due to freezing in cold temperatures. For the best possible visibility even in complete darkness, ematec has installed additional lights on the blade beams, and the remote control unit also got a light-band. "Even small changes such as these can have a big effect on the construction site, because they facilitate handling and ensure process reliability", says Eberhard. To prevent the operators from falling there is a telescopic attachment point for the PPE, which can be lowered to completely disappear in the machine when it is not in use.
In future, the RBT and RBT Bunny will have an integrated camera system with which the positioning of the grippers at the blade can be supervised, thus making both the installation and disassembly safer and even more convenient. The blade beams will in future also come with a control restart system that will be used in the unlikely event of a failure of the remote control system.
The single blade installation with the ematec rotor blade lifters is especially economic and faster and cheaper than star installations: On arrival at the construction site, the rotor blade lifter needs only 15 minutes until the blade is ready for lifting. This saves time and is thus a huge benefit: "The entire industry is trying to contain cost pressures, and whoever can contribute to optimise the process with an efficient blade beam helps reduce project costs considerably", says the Ematec CEO.
Due to their extraordinary flexibility and efficiency, Nordex for example use the Ematec blade beams nowadays not only for single blade installation, but also for pre-assembly work during star installations.  
Rotor blade lifters in use
The Ematec innovations allow the gripping of rotor blades in any possible turning position. The blades may be taken directly off the trailer or off the ground. Multi-joint grippers with large rubber-coated pressure plates grip the blade, a holding claw, which encloses the blade, supplements the form-fitting grip of the multi-joint grippers.
To keep the wind attack surface as small as possible, the blade beam can pitch the rotor blade at angles between -10 to +95 degrees. With certain rotor blades, we achieve a reduction of the wind attack surface of up to 50 percent thus giving the erection crew a high work and project safety, because with our rotor blade lifter, it is possible to safely work even in wind speeds and wind gusts, which can no longer be realised with other systems", explains Eberhard.
Compared to other systems, the ematec blade beam can offer another unique feature: It may be tilted by ± 6 degrees along its longitudinal axis. If the blade was for instance not gripped in its exact centre of gravity, the rotor blade lifter balances this without requiring the operator to open the grippers and reposition the rotor blade lifter. Also, the blade can be transported in a horizontal position throughout.
The perfect combination of pitching and tilting functions proves also handy when it comes to attaching the blade to the hub, because is enables the operator to precisely position the blade until the bores match the fastening screws.
The chain suspension with compensator allows a comfortable, safe and time-saving attachment of the blade beam to any type of crane hook.
The multi-joint gripper plates of the ematec rotor blade lifter offer optimum protection for the blade surface because they automatically adapt to the blade contour. The rubber-coated pressure plates guarantee a safe grip, even in wet weather. They are photostable and non-ageing and therefore do not leave any traces on the blade surfaces. In addition, they can be replaced without requiring any tools.  
Maximum work safety and reliability are ensured by the fact that all essential components on the RBT, including its power supply, are redundant. A second Diesel engine can be started up via the remote control in the event that the main engine fails. The work lights illuminating the work area have also proven popular: "A number of projects could be finished after nightfall which otherwise would have had to be stopped. Especially in Scandinavia, our floodlights are very popular because night work is quite common there", explains Manfred Eberhard.
Technical specifications:
Gripping range
Individually adaptable to blade family
Transport dimensions
12.4 x 3.0 x 3.05 m (LxWxH), economic road transport with only one semitrailer possible.
Energy supply:
Independent, redundant energy supply from two Diesel-powered hydraulic units with generator
Gripper drives:
Redundant
Operation:
Remote control with two transmitters including signover function from ground staff to nacelle staff; with display of operating modes.  
Additional lighting:
Two large floodlights illuminate the work area; can be activated via the remote control.
Accessibility:
Open design for easy access to all components
Certification:
The rotor blade lifter was type-tested by the TÜV-Süd, including a load test with twice the nominal load.
Info:
Ematec AG
Am Ziegelstadel 3. 87766 Memmingerberg, phone: ++49 8331 9487-0, fax: ++49 8331 9487-740; info@ematec.de, www.ematec.de
Featured Product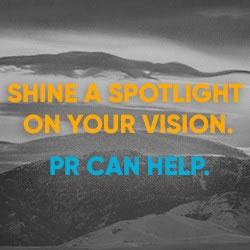 FischTank Marketing and Public Relations provides communications and marketing services to both start-up and established renewable energy companies. We provide media relations, content writing, digital/social media, and other marketing support to companies working in sectors spanning solar, LED lighting, energy storage, hydrogen, battery development and manufacturing, alternative fuels, and more. Our clients have been featured in top tier media including print, online and broadcast.