Presentation will discuss why battery fires and explosions occur, how to design safer batteries through understanding of heat generation, and how better thermal management systems can be designed based on heat measurement from isothermal calorimetry
Topic: Avoid Battery Explosions and Fires - With Right Data and Better Designs

When: Wednesday, October 12, 2016 | 10:00 a.m. EDT USA / 4:00 p.m. CET Europe / 10:00 p.m. China
https://attendee.gototraining.com/r/2014162740538166530
Duration - 1 hour
Modern Li Ion batteries contain hazardous chemicals and heat up during use - this combination always has the potential to cause fires and explosions. This presentation will focus on improving the understanding of how such incidents occur, what can be done to avoid them and how the risk can be minimized during early stage design.
The solution lies in knowledge of the heat generation rate during normal use, and information about safe boundaries such as temperature, discharge rate & overcharge in realistic situations that represent actual conditions of use. Data from commercial batteries of different types, including videos of batteries undergoing thermal runaway, will be used to illustrate these points.
A relatively new technique will also be discussed with data, which allows total heat output during discharge to be measured on-line and this can be used both for design and battery modelling. Examples of the data will be provided.
This webinar will focus on the following key topics:
• Why battery fires and explosions occur
• How to design safer batteries through understanding of heat generation
• Video evidence of batteries under explosive conditions
• How better thermal management systems can be designed - based on heat measurement from isothermal calorimetry
• Laboratory instruments suitable for testing and data generation
A PDF copy of the presentation will be sent to all attendees after the event.
Presenter
Dr. Jasbir Singh - Managing Director at Hazard Evaluation Laboratory
Jasbir is a chemical engineer specializing in thermal hazards and calorimetry, traditionally for the chemical industry but now increasingly involved in battery safety, especially Li-ion EV and related types.
A graduate of Imperial College (London), where he undertook PhD into combustion and explosions, his experience includes many years in process design for the chemical and petrochemical industries. He is currently developing test methods and instruments for use in design of battery thermal management systems.
Please register for this webinar at the link below. Cost of attendance is only US$99 per person, and payments can be made using all major credit and debit cards and also via PayPal.
https://attendee.gototraining.com/r/2014162740538166530
About PlugVolt
PlugVolt is involved in the business of promoting and fostering joint development efforts in advancing battery and alternative energy storage technologies.
PlugVolt offers business consultation services, information services, and custom training (online & onsite) services to the energy storage industry. The routine online webinar sessions and seminar events focus on core technical issues and commercial aspects, as well as market forecasts, for batteries and energy storage systems used in advanced automotive, stationary storage, medical, military, consumer, industrial, smart grid/utility, and alternative energy & power generation segments.
For more information visit http://www.plugvolt.com
Featured Product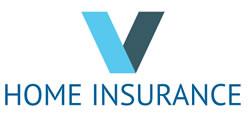 vHomeInsurance.com analyzes home insurance, climate and other environmental factors that impact insurance.