The September Solar Roundtable is the second in a three-part series offered by Rodman CPAs, a full service tax and accounting firm with a specialized renewable energy and clean technology practice serving "green" clients throughout the U.S.
Solar developers and installers throughout the region are invited to Rodman CPAs' second "Solar Roundtable" on Tuesday, September 19, 2017 from 9 to 11 a.m. at their Waltham office, 51 Sawyer Road, Suite 610.

With the goal of sharing best practices in the industry, this Solar Roundtable will be facilitated by Thomas Astore, CPA, JD, a partner at the firm. Topics to be discussed cover legal, banking, investor and tax issues such as: structuring tax equity deals; what is going on in the financing industry; good and bad deals; as well as tax modeling and tax equity.
There is no cost to attend but registration is required. Refreshments will be provided.
To register, visit https://www.eventbrite.com/e/solar-roundtable-series-september-2017-tickets-32204837536
May Roundtable Recap
Rodman CPAs first Solar Roundtable in May was well-attended and one of the primary topics of discussion was the complexity of the Solar Massachusetts Renewable Target (SMART) Program which is the new solar incentive program currently in development, and how it may not bring down financing costs. The group also discussed how midsized insurance companies and commercial banks have taken on more active financing roles. And, how nowadays it is not as difficult to obtain funding for solar projects from banks, but that there are issues with small installers not tracking their costs and revenues.
"From the feasibility of the Investment Tax Credit (ITC Study) for various developers to Solar storage, Tesla's battery wall, the new aesthetic, stick-on solar panels and other topics - our first Solar Roundtable discussion covered a lot of ground and was very informative," noted Steve Rodman, Rodman CPAs' president who led the first event.
"At this point, the purpose of the Roundtable is to bring together individuals and organizations interested in raising the profile of solar energy, deepening the understanding of changes in the industry and sharing ideas on best practices," noted Rodman.
For more information about the Solar Roundtables, contact Rodman CPAs at (617) 965-5959.
Green Energy Experts
Solar energy producers and those that pursue energy efficiency initiatives rely on Rodman CPAs to provide them with a sustainable financial roadmap through expert partnership/corporate structuring for optimal tax benefit; grant qualification assistance and auditing; ongoing advisory services for federal, state and local tax incentives; and specialized strategic financial planning and management.
Rodman CPAs is a charter member of the Mass Solar Coalition, as well as a member of Northeast Sustainable Energy Association (NESEA), Northeast Clean Energy Council (NECEC) and Solar Energy Industries Association (SEIA).
About Rodman CPAs
Rodman CPAs provides tax advisory, accounting, and business strategy to small and mid-sized emerging and established businesses. Named one of Accounting Today's Best Accounting Firms to Work for, and one of the largest accounting firms in Massachusetts by the Boston Business Journal, Rodman CPAs offers an innovative and strategic approach with the personal touch of a smaller regional CPA firm. For more than 50 years, Rodman CPAs has been specializing in customized accounting and tax solutions that improve business performance, processes, financial operations, and information technology.
The firm serves as a true business partner, helping clients perform and succeed during each stage of the business lifecycle. As domain experts in alternative energy, the "Green Team" at Rodman CPAs works with renewable energy producers and businesses throughout the U.S. offering tax advisory, financial, accounting services, and Investment Tax Credit (ITC) studies.
Rodman CPAs is an independent member firm of BDO Alliance USA, which enables them to expand services to clients by accessing the resources of BDO USA, LLP and other Alliance members, ensuring greater flexibility, efficiency, and cost-effectiveness. For more information, visit http://www.rodmancpa.com or contact (617) 965-5959.
Featured Product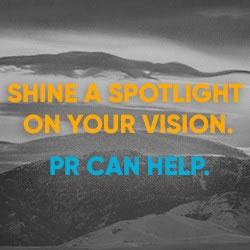 FischTank Marketing and Public Relations provides communications and marketing services to both start-up and established renewable energy companies. We provide media relations, content writing, digital/social media, and other marketing support to companies working in sectors spanning solar, LED lighting, energy storage, hydrogen, battery development and manufacturing, alternative fuels, and more. Our clients have been featured in top tier media including print, online and broadcast.