SolarBuyersClub.org--a bulk-buy residential & small commercial solar PV + energy storage program with a unique business model and unheard of pricing to scale-up solar adoption--expands from Sarasota, FL into South Florida.
PRESS RELEASE--For Immediate Release: 3/25/19

Danny "Sun" Tseng
Solar Buyers Club of South Florida
786.441.2727
info@SolarBuyersClub.org
SolarBuyersClub.org Launches in Three South Florida Counties
Brings Affordable Solar Energy and Unlimited "Free" Electricity to the Masses
HOLLYWOOD, Florida/March 25, 2019 -- Solar Buyers Club, LLC (SBC) announced today its launch into Miami-Dade, Broward, and Palm Beach, FL counties with its no money out-of-pocket ($0-down), low, fixed-interest rate, lowest-ever pricing on residential and commercial solar photovoltaic (PV) installations.
The vision of Sarasota, Florida-based Solar Buyers Club is to have all Florida homes and businesses generate and store their electricity on-site through solar panels and, eventually, batteries. Its mission is to let as many Floridians as possible know how they can spend the least percentage of their monthly take-home pay on electricity through its grassroots, crowd marketing campaign which works like a discount solar shopper's program. This will be achieved by offering Florida's absolute lowest prices--including even the solar co-ops'--and the sharing of its word-of-mouth, social crowd marketing Club Leader Referral Program.
"Solar Buyers Club is turning the $8 trillion per year worldwide energy industry on its head by giving South Floridians what they want and deserve—energy freedom and independence by decentralizing the control and pricing of traditionally-generated electricity. Finally, the vast majority of electricity customers can pay less for their $0-down monthly solar payment than for their monthly electric bill. Plus, they'll have the opportunity to participate and profit from history's largest transfer of wealth from dirty, non-renewable fossil fuels to clean, renewable solar energy," says Jason Tomczyk, SBC's Co-Founder.
SBC has partnered exclusively with Solar Direct, Inc. a top, nationally-recognized renewable energy provider with an unbeatable 33-year track record of successfully engineering, permitting, and installing solar energy systems on over 3,000 (including solar thermal) Florida homes and businesses while consistently earning an A+ customer accreditation rating from the Better Business Bureau. Solar Direct is a full-service, certified, licensed, and insured solar contractor that SBC uses to design, engineer, and install rooftop or ground-mounted solar panels throughout Florida. To maintain consistency & strict quality control, all work is done in-house and no sub-contractors are ever used.
SBC's unique business model eliminates the high-paid, in-home sales position. Instead, SBC uses past, current, and future customers along with environmentally- passionate or entrepreneurial people to become what they call "Club Leaders" to act as the word-of-mouth distribution network to exponentially grow its installation numbers and reach its ambitious goal of having virtually all ~8 million Florida households (and all commercial properties) go solar before 2022 when the 30% federal energy Investment Tax Credit (ITC) is scheduled to go away (for homes).
Joining SBC as a Club Member is free and will give property owners access to Florida's most powerful solar purchasing network. The SBC portal helps Club Members unlock the door to deeply discounted prices by combining their personal buying power with millions of other Club Members who also want to "Make the Shift" to clean, green, solar energy. Solar Direct then uses this combined purchasing power to negotiate with suppliers to get the lowest possible pricing. These savings are then passed on to its Club Members.
Additional information on SolarBuyersClub.org may be obtained by
visiting OffGrid.SolarBuyers.Club, tinyurl.com/Solar4Dummies, and
SolarQuoteMachine.com/OffGrid; calling 786.441.2727,
texting 305.297.9360; e-mailing DannyTseng@SolarDirect.com,
or sending a Facebook friend request to facebook.com/danny.chingteh.tseng
Featured Product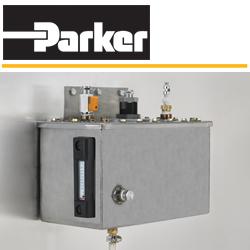 Many 1.5 MW wind turbines use traditional open-loop water/glycol cooling systems. Regular water evaporation in the reservoir elevates the mixture's viscosity, prohibiting cooling of the IGBT and associated critical controls, causing the wind turbine to overheat unless serviced, which in turn means turbine downtime and high maintenance costs. Parker's KleenVent Coolant Evaporation Inhibitor (KV-CEI) is a simple add-on to the legacy cooling system, that eliminates water evaporation in the coolant solution and stops the ingress of airborne contaminants, by enclosing the cooling loop. The KVCEI also removes the need for continuous coolant monitoring during the warm season. Traditional maintenance calls to replenish or rebalance the fluids, take the wind turbine and transformer offline, resulting in significant downtime and revenue loss. Parker's cooling system solution optimizes wind turbine uptime and revenue, reduces maintenance costs and increases overall efficiencies.