Venture Capital Gets Back In The Cleantech Game
Venture capitalists increased investments in alternative energy by 73 percent over the past three months, according to a report issued Wednesday, an indication that the horrible market conditions from earlier this year may have abated. Investors are also be growing more confident because the government is making good on promises to try to shift the national energy policy more toward wind, solar and other renewable technologies. Venture capital investment totaled $572 million in the second quarter, according to Ernst & Young LLP.
Comments (1)
Post A Comment
You must be logged in before you can post a comment. Login now.
Featured Product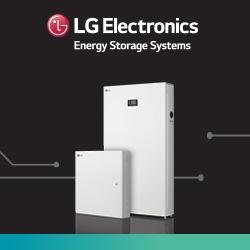 Meet LG Electronics Home 8 Energy Storage System (ESS), a whole home battery backup solution built with installers and their homeowner customers in mind. The ready-to-deploy Home 8 features just one SKU and a modular assembly for fast installation. It can be AC-coupled or solar-powered and is engineered with a grid-connected inverter, four battery modules, and a Smart Energy Box featuring a 7'' LCD touchscreen with commissioning wizard for easy setup. Each Home 8 unit can store up to 14.4 kWh of usable power, helping homeowners gain pure independence from the grid. Plus, installers can connect up to four units, bringing customers up to 57.6 kWh of total backup power-all easily managed and monitored through intuitive mobile apps.