Massive battery energy storage station kicks off in China
China could be the largest market for grid energy storage technology, and now, according to battery maker BYD and China's State Grid utility, the country's potentially got the world's largest battery energy storage station in Zhangbei, Hebei Province. See photo above of the building with rows (bigger than a football field) of BYD's Iron-Phosphate batteries that make up the 36 MW-hours of energy storage along with what looks like rooftop solar panels. A lot of companies have been trying to break into China's grid energy storage market including lithium ion battery maker A123 Systems , flow battery marker ZBB Energy, and even U.S. power producer Duke Energy. China is expected to embrace grid energy storage, as a way to more reliably install the 100 GW of variable clean power that the country wants.
Comments (0)
This post does not have any comments. Be the first to leave a comment below.
---
Post A Comment
You must be logged in before you can post a comment. Login now.
Featured Product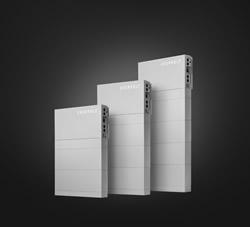 Heterojunction technology minimizes electron loss - Thin amorphous silicon layers reduce electron carrier loss to minimal levels. The result is a remarkably high-efficiency solar cell that produces Greater long-term energy output. Innovative pyramid structure absorbs more sunlight - A uniquely effective pyramid structure optimizes sunlight capture. By reducing outward reflection and directing sun rays inward to the cell, HIT absorbs more sunlight and generates more electricity for your home. Dual-sided cells multiply energy output - Advanced bifacial cells work in concert with the pyramid structure to multiply solar power output exponentially. Available sunlight is captured from both sides of the panel, converting more sunlight into electricity.