Top 5 Richest Tycoons in Renewable Energy
The growth of the solar industry is truly astounding, particularly in China, the world's solar leader. Between 2011 and 2012 the Chinese solar market grew by 500 percent. According to a 2014 report by Frost & Sullivan, a consulting firm, the global solar market earned revenues of nearly $60 billion in 2013. The firm estimates that by 2020 it will double to $137.2 billion.
With all this growth, somebody was obviously going to get rich, and it didn't take long for Oilprice.com to identify some of the biggest beneficiaries of the push toward renewables. The following are 5 of the world's most successful renewable energy business leaders and their net worth.
1. Li Hejun, Chairman, Hanenergy Holdings. $31.5 billion.
2. Elon Musk, Founder/CEO, Space Exploration Technologies Corp., Tesla Motors. $12.2 billion.
3. Wang Chuanfu, Founder, BYD Company. $5.3 billion.
4. Aloys Wobben, Founder/Owner, Enercon. $4.2 billion.
5. Zhu Gongshan, Chairman, GCL-Poly Energy Holdings.
Comments (0)
This post does not have any comments. Be the first to leave a comment below.
---
Post A Comment
You must be logged in before you can post a comment. Login now.
Featured Product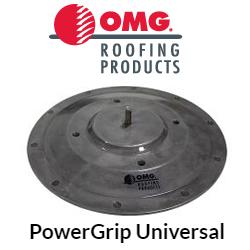 PowerGrip Plus Roof Mount System, a watertight structural attachment system used to secure ballasted solar racks and other equipment to roofs covered with thermoplastic (TPO and PVC) membranes. PowerGrip Plus is designed with wind performance in mind and offers ultimate tensile strength of 2,000 lbf. and ultimate shear strength of 1,075 lbf. Properly installed PowerGrip Plus units reduce rack movement and remaining watertight. PowerGrip Plus units are easy to install, saving both time and labor when compared to alternative options. A wide membrane skirt promotes easy welding in place, and the 15/8 diameter and 1/2 inch tall mount provides an optimal perch for securing brackets or struts. The exposed 1 inch tall and 3/8 inch diameter bolt and mounting stand are made from corrosion-resistant stainless steel and aluminum alloy for superior long-term performance.