Five lessons on how to sell home energy storage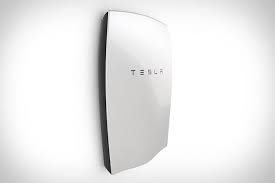 TRISTAN EDIS writes:
Reposit Power are one of the first companies in Australia that have teamed up with Tesla in the roll-out of their Powerwall home energy storage system. The interesting thing about Reposit is that its primary businesses isn't selling energy hardware but, rather, using software to aggregate and trade lots of little sources of power generation into the electricity market. Most battery retailers and installers in Australia have their roots in the off-grid market – they have sold batteries to customers because their only other option was expensive, maintenance-intensive diesel generators. But Reposit is inherently bound to the grid where there are lots of generators connected which they trade against.
It means Reposit, in trying to get batteries rolled out (which they can then use to trade into the power market), face a far more challenging sales proposition. Grid-connected customers don't really need the battery system – it's an optional extra because the grid works extremely well in providing reliable and affordable power. Yet participants in the solar PV market know there is some considerable latent demand for batteries among householders – particularly those with solar systems – provided the offering is right. The challenge is working out what the successful marketing formula needs to be to tap this latent demand.
Dean Spaccavento, chief product officer with Reposit, explained what they've found out so far, outlining 10 lessons of which I've plucked out five. The overall message is it is extremely hard to sell a grid-connected household an energy storage system. And Reposit had the benefit of an ARENA grant which allowed them to discount the price of their $25,000, 14kWh battery system by a very hefty $10,000. This was a one-off, small volume offer. To sell battery systems in Australia it will need to happen without the benefit of such a big rebate.
The five lessons below provide one overarching lesson – batteries won't be sold on some kind of pure sophisticated financial calculus of rate of return or NPV. Instead, it will be a mixture of rule-of-thumb financial hurdles and a strong dose of emotion.
Cont'd....
Comments (0)
This post does not have any comments. Be the first to leave a comment below.
---
Post A Comment
You must be logged in before you can post a comment. Login now.
Featured Product
GenStar MPPT is the industry's first fully integrated solar DC charging system, an all-new design with "lithium DNA" from the leader in charge controllers. Out of the box, GenStar is an overachiever-delivering legendary Morningstar quality, efficiency, power and reliability along with the latest in advanced communications and control technologies. All the most installer-requested features are on-board; additional features can be easily added via Morningstar's ReadyBlock expansion technology, with snap-in blocks that provide battery metering and monitoring, signaling and load control, and lithium battery communications/control