Four Reasons the Solar Market Will Rebound after the COVID-19 Pandemic."
The 2019 photovoltaic energy sector saw unprecedented growth, so much it accounted for nearly 40% of new capacity across all electric power production markets that year. 2019 installations were up 15% from the previous year. The market was set to see years of uninterrupted growth.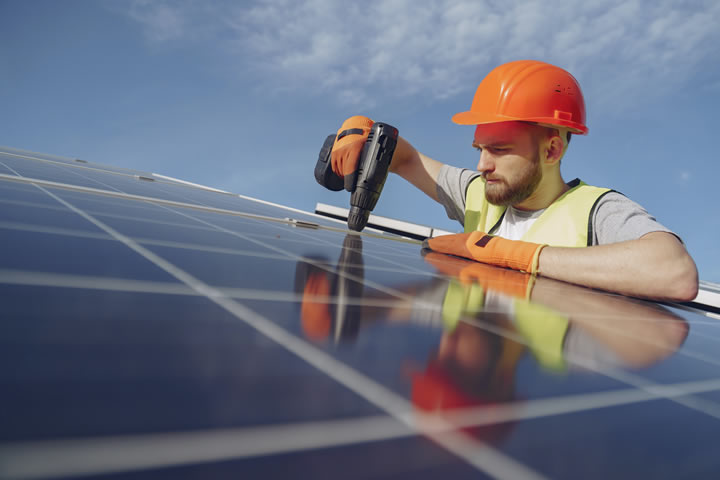 Then the pandemic hit. Now installations have slowed. Jobs have been lost: 114,000 lost jobs, according to a May analysis by the Solar Energy Industries Association. Worse still, the supply chain from China--where materials like racking system components, solar panel glass, and inverters are sourced from--is still trying to sort itself out. Already under pressure by the ongoing US-China trade war, the solar supply chain snapped in the pandemic's wake,, leaving many companies uncertain when or if they would receive necessary components.
While it may seem like the current realities portend a gloomy future for the solar industry, this may not be the reality. A recent article released by Yale's School of the Environment pointed to dropping prices, improving technology, and the possibility of clean energy focused economic-recovery legislation as reasons for why "long term, renewables could emerge stronger than ever."
Here are the most significant factors that will help the solar industry rebound in the coming years.
Renewables Have Stability Over Fossil Fuels
As global energy demand plummeted during pandemic lockdowns, renewable energy resources increased in their overall share of use within modern distribution systems. This can be attributed to renewable energy's lower associated costs, which put them ahead of more expensive fossil fuels for power grid distribution. The resulting glut of gas and oil has had a destabilizing effect on the fossil fuel energy market, leaving many big oil companies posting huge second quarter losses.
While it's unlikely these losses foreshadow a complete demise of oil and gas, they parallel unusual moves from large companies like BP, which announced an abrupt shift to become a net-zero-carbon company just as it agreed to sell off Ineos, its global petrochemical business, for $5 billion.
Legislation Will Likely Help The Industry Rebound
Meanwhile, countries around the world have begun to look at how they might help their economies recover from the economic effects of the global pandemic. Many clean power advocates are pushing for recovery packages that include shifts away from fossil fuels toward cleaner solar and wind energy. Countries like India, Japan, the UK, and Germany have made commitments to the clean energy sector in the wake of the COVID-19 pandemic exceeding recovery packages offered to fossil fuel companies. Legislation has been passed in US states like New York, Virginia, and Illinois that should help push the solar market onto a more solid trajectory. Additionally, Sen. Dick Durbin (D-Ill.) has introduced Senate Bill 4484, America's Clean Future Fund Act, which will provide up to $50 billion in investments in clean energy projects during its first year in order to stimulate the American economy.
Improved Solar Panel Output
Solar cell efficiency has been increasing for years. But the recent research based on silicon-perovskite solar cells imply the industry will soon see efficiency jumps with potentially limited production costs that could be game changing, increasing from a typical efficiency of 20-22% in silicon panels to well above 25%. Even higher efficiencies are thought to be possible, but are still theoretical.
The pandemic lockdown is also another factor improving solar efficiency. Researchers at MIT noted how improved air quality from COVID-19 shutdowns and the resulting stay-at-home lockdowns have caused a significant and measurable increase in the output of photovoltaic panels. The MIT study found output increases of 8.3% in March and 5.9% April in the areas studied as surrounding pollution levels decreased.
The implications are significant. As more countries move toward their net-zero-emission targets, the cleaner the world's air will become. As air quality improves, the better clean PV technology will respond. The accelerating returns of this process mean for every clean energy installation or improvement, previously-installed technology should also benefit with increased output.
Historically Low Interest Rates Help with Financing
While many consumers struggle in the current economic climate, some are reaping the benefits by refinancing their homes while interest rates are pushed to historic lows. With some tax credits set to sunset in 2021, those who are able to take advantage of lower rates may decide to roll the cost of solar upgrades into their refinance package, thus increasing their new loan's value.
The US Federal Reserve has stated the benchmark rate should remain near zero through 2022 as a way to underwrite pandemic recovery for the US economy. This should help keep new home building, other housing markets, and associated industries like solar installation strong as the economy bounces back.
Marla Keene is a tech writer for Turbine Industrial. She writes about AI, drones, AR/VR, and how technology is changing today's manufacturing floor. Her articles have been featured in Servo Magazine, Medium, and many industry publications.
Comments (0)
This post does not have any comments. Be the first to leave a comment below.
---
Post A Comment
You must be logged in before you can post a comment. Login now.
Featured Product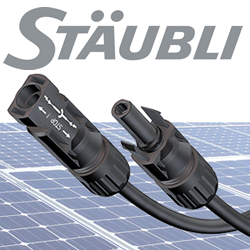 ​Stäubli Electrical Connectors are used on more than 300 GW, over 50% of the PV capacity worldwide. The MC4 family of UL and TUV listed products include connectors, in-line fuses, branch connectors, cable assembly and more.