What Law Issues Can Meet New Solar Panels Business
Any business should get acquainted with a legal aspect related to the industry of operation. Otherwise, a company may encounter negative legal consequences. The representatives of a solar business are no exception.
Since it's a relatively new trend that is growing in popularity, entrepreneurs should be especially cautious and attentive. It doesn't matter whether they decide to hire a lawyer or just turn to a law office in NYC. The outcome is what matters.
Legal Issues a Solar Business Faces
The solar energy business stands out from other, more conventional business activities since it has to follow the regulations that are valid for all business owners, as well as solar panel law. Here are nine aspects regarding solar energy law and related activities that should be minded.
Land Rights
Securing land rights is the first step an entrepreneur should take. Usually, site rights are established via a lease or easement agreement. Both options have pros and cons. The legal advisor should identify the project needs, based on which the decision should be made.
Another important aspect is the deductibility of land cost for federal income tax purposes. Typically, a project entity doesn't acquire fee title to the land in order to maintain it. However, purchasing it offers some advantages that may be useful in a particular case.
Design, Engineering, Construction, and Installation of a Solar Energy System
Legal advice solar panels owners may need concerns construction-related agreements. Each construction stage may require a separate agreement. For example, an agreement for the procurement of power generation equipment, an agreement for engineering and design if site improvements, expansions, alterations, etc. Sometimes, construction, procurement, and engineering tasks are combined in one EPC agreement.
Transaction Structure
On the whole, there are three ways to structure consumer-scale solar arrangements:
PPA or power purchase agreements – a consumer buys the solar power that is generated by a third party's equipment at such consumer's property.

Solar system ownership – a consumer maintains and owns a solar system, utilizes the solar energy for its power needs.

Solar energy system leasing – it's another financing option to ownership.
Financing
An entrepreneur may use different sources of finance that include equity and debt. He can also turn to financial institutions to ask for a loan for solar business. It's vital to ensure that the project will be able to obtain all the necessary permissions.
Moreover, the entrepreneur should mind land and environmental use, as well as zoning requirements. He may also need to assess the availability of liability protection. It's provided by environmental regulatory agencies.
Incentives
Typically, the business owners aim to utilize the federal investment tax credit (ITC). Its purpose is to provide a solar panel tax credit that equals to a particular amount of the eligible costs of a project. In order to receive it, legal entities should pass a qualification stage.
Apart from that, there are other incentives that vary from state to state. They are attractive loan programs, rebates, grants. A wise combination of incentives helps to enhance the ROIs significantly.
Energy Regulation
An entity or a private individual generating solar electricity can become a regulated utility. This is determined by the fact where it sells power or generates it. Such a matter may appear to be jurisdiction-specific. Therefore, a lawyer should learn the information in advance. Apart from that, it's vital to find out and understand the regulatory framework, the requirements of the local public utility, and the Regional Transmission Organization (RTO) interconnection rules.
Renewable Energy Credits
An entrepreneur may aim to utilize a Renewable Energy Credit or REC in order to meet above-code programs. Among them, LEED-certified green building projects. First of all, it's vital to make sure the business meets the program requirements. Monetizing REC values is a complicated issue. Therefore, it's likely to need deep expertise in legal issues, as well as business specifics.
Allocation of Risk
Solar businesses face many risks. Here are some examples:
A project may not perform as it should have

Incentives or regulatory programs may be revoked or modified.
These, as well as other possible risks, pose a threat to solar business. Although they can't be eliminated completely, they can be reduced. For example, in order to identify and evaluate risks, it's better to inform the participants in the solar energy industry.
Operation and Maintenance
Many entrepreneurs delegate operation and maintenance to third-party contractors. It's essential to include all the ongoing costs in budgeting, as well as manage agreements. Also, maintenance duties are better to be addressed during the risk allocation.
About

Solar Energy Business

The question, "Are solar panels legal?" is no longer the main request in terms of legal issues in the sphere. Today, business owners have to deal with a far wider array of aspects and regulations. It's vital to remember that each state may have its own peculiarities in terms of solar panel law.

All in all, entrepreneurs who generate and sell solar energy are likely to reach high profits in the future. The reason is bright solar business entrepreneurship opportunities because of industry development. According to the data by Allied Market Research, the global solar energy market is going to be valued at $223.3 billion after six years. The projected CARG during the period of 2019-2026 is 20.5%. It means that together with the market development, we are going to see the updated legal regulations.
Comments (0)
This post does not have any comments. Be the first to leave a comment below.
---
Post A Comment
You must be logged in before you can post a comment. Login now.
Featured Product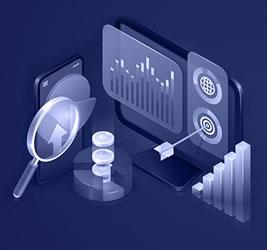 At Precedence Research we combine industry-leading insights with ground-breaking research techniques to help our clients successfully address their unique business challenges and achieve mission-critical goals. Our suite of services is designed to give tailwinds to businesses.