David Grossman for Popular Mechanics: To build a photovoltaic highway, Chinese engineers are using three layers. The uppermost of these is transparent concrete with a feel similar to asphalt. Then come the solar panels, absorbing the sun's rays while protected from nature.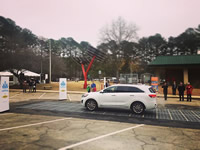 Lacy Cooke for Inhabitat: The first Wattway solar road pilot in America has popped up in rural west Georgia. The Ray C. Anderson Foundation, named for sustainable manufacturing pioneer Ray Anderson, is testing renewable technologies along an 18-mile stretch of road, and recently installed 538 square feet of Colas' Wattway solar road system near the border between Georgia and Alabama. Part of Georgia's Interstate 85 was named for Anderson, but as over five million tons of carbon dioxideare emitted yearly on that road portion alone, Anderson's family felt placing his name there didn't honor his legacy, and began to look into renewable technologies to clear the air – so to speak. Thus began The Ray, an 18-mile living laboratory for clean technologies, including not only the solar roads, but also a solar-powered electric vehicle charging station, and WheelRight, a system people can drive over to test their tire pressure, which could lead to improved fuel inefficiency. Cont'd...
Records 1 to 2 of 2
Featured Product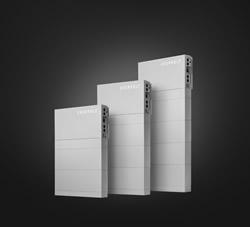 Heterojunction technology minimizes electron loss - Thin amorphous silicon layers reduce electron carrier loss to minimal levels. The result is a remarkably high-efficiency solar cell that produces Greater long-term energy output. Innovative pyramid structure absorbs more sunlight - A uniquely effective pyramid structure optimizes sunlight capture. By reducing outward reflection and directing sun rays inward to the cell, HIT absorbs more sunlight and generates more electricity for your home. Dual-sided cells multiply energy output - Advanced bifacial cells work in concert with the pyramid structure to multiply solar power output exponentially. Available sunlight is captured from both sides of the panel, converting more sunlight into electricity.