REPOWERING, in general, can be defined as the set of changes aimed at increasing the power and therefore also increase the energy yield. The convenience of the repowering is in the benefits of technological modernization, which provides solutions for higher power and performance as the technology matures.
Solar Repowering
Juan Pablo Cabanillas | Titan Tracker
In cogeneration, since the resource is limited it may be advisable only for the upgrading performance improvements. On wind farms, since the resource is usually not fully exploited in a given location, these days re-powering are made to increase both the installed power and performance thanks to the improvements of new wind turbines. In
PHOTOVOLTAICS
repowering can not be done by increasing the installed power, as this is the main parameter used by the Goverment as characteristic of each solar park, and the authorizations for this facilities of this technology are subject to a long, difficult and costly administrative procedure.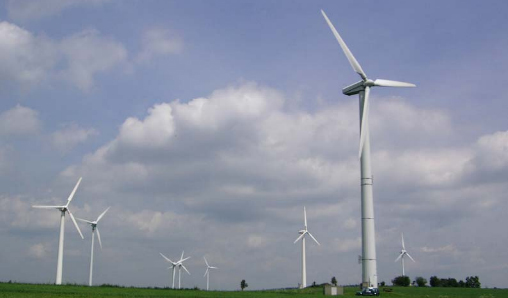 In general, we can not increase the power installed in the PV installations. The only possibility to increase the energy yield and, therefore, the performance is in the best use of solar resources.
The easiest way to improve the performance is to track the sun along its path, which, done correctly, it can provide us up to 45% increase of performance (in addition to track more time more radiation, the solar panels produce more as they are cleaner, and the inverters are more time working in the area of higher yield curve)
Obviously, this solar repowering is only possible in parks with fixed systems and sufficient land available becuase of trackers requires more land.
ADMINISTRATIVELY
in view of the 4th article in the Spanish Royal Decreet 661 / 2007 this change is not considered as "substantial change", by not reaching main components (modules, inverters, medium voltage, etc. are not changed) and not exceeding the 50% of the total plant investment, valued on a basis of replacement. It is, in any case, in hands of each Regional Government the final approval of this change, but since the installed power is not modified (either nominal or peak) and that results in a higher amount of renewable energy, we can expect some opposition based. It is only necessary to process a Draft Amendment Project of low voltage installation in a soalr park and nothing else.
TECHNICALLY
this change involves placing solar trackers as mobile structure for supporting modules to replace the existing fixed structures. It will be necessary to remake the low voltage lines between modules and inverters, or between inverters and trafos or point of the power evacuation.
This is a very simple modification and very cost effective in that it has a very low pay-back.
SOLAR TRACKERS
There have been a huge range of tracking solutions but very few of them were technically rigorous and valid for 25 or 30 years of life. The "photovoltaic boom" has been an "anything goes" that has allowed the sale and installation of inadequate products.
In the solar repowering it must consider a completely reliable solar tracker, both for their daily operation and for handle strong winds, and obviously profitable. A solar tracker is more profitable as the broader angular range allows to do its geometry in the sun tracking.
It should be noted carefully its zenith start angle if this angle is nearly vertical we will have more energy yield when the sun is low: each morning, every evening and all days during winter (most of solar trackers starts over 30 º or 35 º with the vertical axis)
The optimal occupancy rate sufficient to obtain a high yield is about 40 or 45 m2 of land per kilowatt peak installed in the solar tracker (less m2/KW index are also achieved good performance even under lower index)
The
ECONOMICAL ANALYSIS
is quite simple, since its results are conclusive it is not necessary more details . It is analyzed the repowering budget of 1 MW solar park, by means of solar trackers model
TITAN TRACKER 125-211 ATR
WARRATIES
are only offered by some manufacturers of solar trackers, in terms of guaranteed improvement in
specific lay-out with regard to fixed system. Thanks to the modularity of these installations can also modify some of the park and analyze the results in order to decide whether to change the rest
RESULTS
The only real limitation may be the availability of land, but outside this condition, the conclusion is obvious.
Juan Pablo Cabanillas is founder and Managing Director of TITAN TRACKER, plate and concentrating photovoltaics (CPV) recently developing prototypes background in mechanical engineering during the last 30 years. He has also held several positions in Gibs&Hill and Empresarios Agrupados. He was graduated with a degree in Mechanical Engineering ICAI from University

The content & opinions in this article are the author's and do not necessarily represent the views of AltEnergyMag
---
Comments (0)
This post does not have any comments. Be the first to leave a comment below.
---
Post A Comment
You must be logged in before you can post a comment. Login now.
Featured Product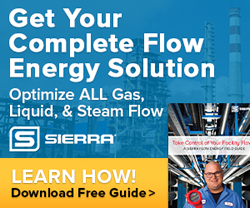 Download Flow Energy Guide - Written by Engineers For Engineers. Learn how to save on energy costs by optimizing your facility flows that impact costs like compressed air, natural gas, steam, and hot or chilled water.