Chinese and Taiwanese Manufacturers Account for 80% of Q3'10 Incremental Capacity
Soaring Photovoltaic Demand Drives Record Levels of Equipment Spending

San Francisco, Calif., October 11, 2010—Quarterly manufacturing capacity added during Q3'10 broke through the GW barrier for the first time driving PV equipment spending to a new quarterly high, according to the newly released Solarbuzz® PV Equipment Quarterly, a 200-slide report on PV equipment trends with accompanying cell manufacturer database.
Manufacturing equipment spending posted record returns, with c-Si ingot-to-module and thin-film panel spending in excess of $2.9B. Specifically, the dominant c-Si process tool types (etching, diffusion, passivation deposition and printing) each delivered quarterly served addressable market sizes over $120M. Strong c-Si cell and thin-film panel expansion will continue through Q4'10 with a further 1.3 GW of quarterly ramped capacity projected to come online.
"Chinese and Taiwanese c-Si cell manufacturers are expanding at an unprecedented rate, stimulated by record levels of downstream demand through 2010," noted Finlay Colville, Senior Analyst at Solarbuzz. "This wave of capacity expansion is driving equipment spending levels to record quarterly highs, reflected by strong revenues reported by leading process tool suppliers to the PV industry during 1H'10."
"While c-Si cell capacity expansions in China and Taiwan continue to benefit qualified c-Si process tool suppliers based in Europe and North America, thin-film capital equipment spending remains increasingly fragmented by thin-film absorber type, substrate, supply-chain and manufacturing region," Colville added.
The Solarbuzz PV Equipment Quarterly provides quantitative 5-year forecasts and analysis to address technology trends, capacity expansions, fab productivity and equipment demand, while highlighting the key challenges awaiting c-Si cell and thin-film equipment manufacturers. In 2011, c-Si cell equipment manufacturers must adapt product offerings to address new high-efficiency c-Si cell expansion, while thin-film tool suppliers have a window of opportunity as the second cycle of thin-film spending reaches its peak.
Q3'10 Capacity Expansion Dominated by c-Si Manufacturers
Capacity expansion during Q3'10 was heavily biased toward c-Si cell technologies, providing further indication that c-Si cell manufacturing has evolved into a mature process with qualified equipment readily available. New c-Si cell lines contributed an incredible 95% of the 1.12 GW of quarterly capacity brought online during Q3'10, compared to just 5% from all the thin-film panel types.
Furthermore, China and Taiwan cell manufacturers accounted for 80% of capacity added. Standard c-Si cell types dominated new lines ramped up during Q3'10, as c-Si cell manufacturers reverted to qualified process tools and employed low-risk process flows within these fabs. Standard cell lines accounted for 78% of the new c-Si capacity during the quarter, with the remaining 22% spread across high efficiency variants. Top tier c-Si makers continue to implement high efficiency enhancement options, with 221 MW of new quarterly capacity comprised of incremental line improvements or dedicated selective emitter concepts.
Equipment Spending on c-Si Cell Lines Reaches $852M in Q3'10
Equipment spending on c-Si cell lines during Q3'10 was $852M, down 5% Q/Q, following the record high in Q2'10 of $898M. Tool spending was dominated by established c-Si cell makers such as China Sunergy, DelSolar, Gintech, JA Solar, Motech, Suntech and Solartech, but the industry saw sizeable contributions from new competitors in China including Hareon Solar, Jinko Solar, LDK Solar and ReneSola. China and Taiwan now account for a combined 72% of all c-Si cell equipment spending over the trailing twelve month reporting period. With standard process tooling in strong demand, c-Si equipment suppliers such as Applied Materials, Amtech, Centrotherm, Despatch, and Roth & Rau were among the leading beneficiaries over the quarter.
Thin-film equipment spending grew 53% Q/Q, as a new cycle of thin-film capital equipment investment gained traction. Tool spending within this segment remains highly fragmented, with a wide range of tool types and supply-chains being implemented during the quarter. This was in part driven by CIGS tool spending which—while exceeding $200M and returning 165% Y/Y growth—was spread across a wide range of absorber, substrate and process flow variants.
Equipment spending will remain strong for c-Si cell tooling though Q4'10, but with flat-to-negative growth. Conversely, the thin-film spending cycle will maintain its upward growth trajectory, as existing tool backlogs are delivered across a range of thin-film companies worldwide ramping up fabs for the first time. However, PV equipment revenues are projected to decrease during 2011 as the threat of overcapacity impacts the expansion plans of leading cell and panel suppliers.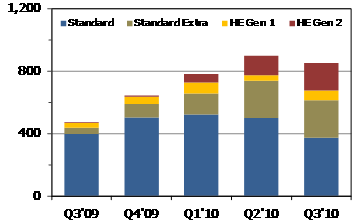 Figure 1: Quarterly Equipment Spending Across c-Si cell Types (US$M)
Source: Solarbuzz PV Equipment Quarterly
The first edition of the Solarbuzz PV Equipment Quarterly features a comprehensive capacity and production database incorporating Solarbuzz's proprietary industry knowledge and a 200-slide PowerPoint report with extensive analysis on technology and equipment spending trends. All data and analysis is updated on a quarterly basis and includes all expansion and spending activity from the immediate quarter closed.
About Solarbuzz
Solarbuzz, part of The NPD Group, is a globally recognized market research-based business focused on the solar energy and photovoltaic industries since 2001. Solarbuzz clients include many of the largest global PV manufacturers, together with major investment banks, equipment manufacturers, materials suppliers, hedge fund companies, a wide range of other multi-nationals considering participation in this industry, and the largest PV system integrators. Solarbuzz offers a wide-array of reports, including Marketbuzz®, an annual global PV industry report, and Solarbuzz QUARTERLY, which provides historical and forecast data on the global PV supply chain. The company's research also provides annual Downstream PV Market Reports by region for the European, Asia Pacific and US markets. In addition, Solarbuzz.com is a recognized and respected online resource for the solar industry. For more information, visit http://www.solarbuzz.com/.
About The NPD Group, Inc.
The NPD Group is the leading provider of reliable and comprehensive consumer and retail information for a wide range of industries. Today, more than 1,800 manufacturers, retailers, and service companies rely on NPD to help them drive critical business decisions at the global, national, and local market levels. NPD helps our clients to identify new business opportunities and guide product development, marketing, sales, merchandising, and other functions. Information is available for the following industry sectors: automotive, beauty, commercial technology, consumer technology, entertainment, fashion, food and beverage, foodservice, home, office supplies, software, sports, toys, and wireless. For more information, contact us or visit http://www.npd.com/ and http://www.npdgroupblog.com/. Follow us on Twitter at @npdtech and @npdgroup.
The content & opinions in this article are the author's and do not necessarily represent the views of AltEnergyMag
---
Comments (0)
This post does not have any comments. Be the first to leave a comment below.
---
Post A Comment
You must be logged in before you can post a comment. Login now.
Featured Product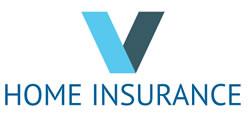 vHomeInsurance.com analyzes home insurance, climate and other environmental factors that impact insurance.