In just three months this year enough solar PV was installed nationwide to power 150,000 homes, while no new coal or nuclear plants came on line.
Solar Power Industry Booming -- Except in the Sunshine State
Neville Williams | Neville Williams
America's largest solar power trade show was held at Orlando's Convention Center September 9 through 13. Over 15,000 people attended, and some 1000 global solar companies exhibited. President Clinton addressed the conference, speaking for more than an hour to 10,000 rapt attendees.
As a retired 25-year veteran of the solarelectric business, I was excited to attend the event held for the first time Florida. In 2005, I founded Standard Solar in Maryland, named by Inc. Magazine as one of America's 500 fastest growing companies. At this year's "Solar Power International 2012" conference I was astounded at the exponential growth of this industry since I sold my interest in my company in 2008. Here were huge exhibits by GE, Siemens, Hyundai, Sharp, Westinghouse, LG, Honda and hundreds of other PV manufacturers and solar developers
The center itself is covered with one megawatt (MW) of solar panels producing electricity for the grid, while Orlando's municipal utility purchases electricity from a new, six MW solarelectric power plant.
America has over 5,700 MW of solar power, installing more photovoltaics (PV) in 2011 than in the entire previous decade. PV is now a $93 billion-a-year industry. Eighty-nine percent of Americans say we should use more solar.
President Clinton in his speech outlined the facts about the fastest growing industry in the United States. He said, "Most people don't know that 100,000 people work in solar. In the second quarter of this year, solar power grew 116% over the same period last year."
"To listen to people on the other side of this debate," Clinton said, "you would think the President and his allies in Congress totally robbed the Treasury to subsidize bankrupt industries. But there are still $22 in subsidies for coal, oil and nuclear for every dollar invested in clean energy. These are things people need to know."
He mentioned Solyndra, of course, noting that it represented less than 1% of the money the Dept. of Energy has directed toward solar power. He said that if he we had shut down our space program every time a rocket or space shuttle failed, we would have never gotten to the Moon or to Mars.
Rhone Resch, the CEO of the Solar Energy Industries Association in Washington, in his opening remarks highlighted the politicalization of renewable energy by the Republicans. "Our industry is under attack by the fossil industries generally and the Koch brothers specifically" he told the audience, adding "but we are not an issue, we are an industry."
He pointed out that both Mitt Romney and Paul Ryan have promised to roll back solar's 30% investment tax credit, and end all incentives for renewable energy.
Rhone asked about the election's potential effect on the solar and wind industries, and Clinton answered, "Politicians are more honest and hardworking than you think and they pretty much do what they say they are going to do. So listen to what to what they are saying."
Solar's explosive growth is equally spread over residential solar systems, commercial installations, and utility-scale projects. In just three months this year enough solar PV was installed nationwide to power 150,000 homes, while no new coal or nuclear plants came on line. Among the largest commercial users of solar are Wal-Mart (140 stores), Kohls (150 stores), Walgreens (134 stores), Ikea, Macy's, Staples, Costco, FedEx, GM and Ford. Utilities are contracting for 100-MW PV and solar thermal plants in the West. And thanks to 2,000 small solar installation businesses, the residential markets are booming.
Except in Florida. Twenty-nine states have "renewable portfolio standards" (RPS) requiring utilities to buy renewable power, but not in Florida. In these states "power purchase agreements" allow for the finance of solar installations, but not in Florida. Proposed regulations, that elsewhere have generated tens of thousands of jobs, were stripped out of Florida's 2012 energy bill. The bill did provide a few benefits for independent power producers, but even those were too much for the Tea Party, which opposed it.
At the same time, oddly enough, Florida Power & Light has installed more solar power than any other American utility, and its parent company, Next Era, is the largest owner of wind power in the country. FPL, to its credit, is the cleanest utility in the U.S., and charges the lowest kWhr rates in the country.
The president of FPL, Eric Silegy, at the conference reiterated the company's commitment to solar power. But it's clear from FPL's legislative lobbying efforts that they don't want a state RPS which would provide "renewable energy credits" to help finance solar for homeowners and businesses, and they won't support third-party funded PV generation. Florida forbids solar leasing. Thus, the Sunshine State lags behind 14 others in solar power capacity.
Retired Navy Admiral Dennis McGinn, now CEO of the American Council on Renewable Energy, told me over dinner, "If Florida doesn't get its solar policy act together, we're going to suggest they take the words 'Sunshine State' off their license plates."
Neville Williams, a former journalist, was a solar entrepreneur for many years before moving to Naples. He is the author of "Chasing The Sun: Solar Adventures Around The World."
The content & opinions in this article are the author's and do not necessarily represent the views of AltEnergyMag
---
Comments (0)
This post does not have any comments. Be the first to leave a comment below.
---
Post A Comment
You must be logged in before you can post a comment. Login now.
Featured Product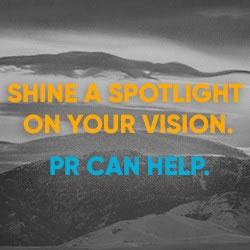 FischTank Marketing and Public Relations provides communications and marketing services to both start-up and established renewable energy companies. We provide media relations, content writing, digital/social media, and other marketing support to companies working in sectors spanning solar, LED lighting, energy storage, hydrogen, battery development and manufacturing, alternative fuels, and more. Our clients have been featured in top tier media including print, online and broadcast.