Residents of a small town in Baja California live off-grid using solar power, and enjoy a lifestyle that continues to attract new homeowners.
Paradise Off the Grid
Candace Wittrock for | U.S. Battery
Punta Chivato, a small town in the region of Baja California, Sur Mexico, sits on a peninsula that extends out into the Sea of Cortez. The area is filled with beauty, tranquility, resorts, spas, and a small community of about 120-125 homes that were built in the mid-late 1990's. It's a perfect destination with an eco-friendly twist. The town runs on nothing but solar energy and battery power. "We have never been on the grid," say Pam and Harry Oxley, residents of Punta Chivato for more than 20 years. "We live here in Punta Chivato, year round, because of the beautiful location, great fishing, diving, snorkeling, off-roading, and most importantly, our unbelievably great friends and neighbors." For Scott and Kalen Wales, Punta Chivato is a perfect place to spend half the year to get away from their fast paced lifestyle. "It's the solitude and unspoiled natural beauty we enjoy," says Scott Wales. "We love to unplug and unwind here as a counter balance to the fast pace we live the other half of the year up north."
The attraction to Punta Chivato comes from the town's location which makes it a mecca for small boat fishing. Its home to the Bulls Only Dorado Fishing Tournament, now in its 17th year, and its popularity has lured many to discover and reside in the town. While Punta Chivato has many alluring qualities, the fact remains it requires a major change in how one thinks about energy use. But as these residents attest to, living off the grid was much easier than expected. "Switching to solar power was not a difficult transition at all," say the Wales'. "We have always been very careful about conserving electricity at our home up north in Washington. With very little changes in our habits, our solar system gives us the same lifestyle comforts we have always had."
To make the most of their solar energy use, these homeowners require several deep-cycle batteries to run appliances and other electronic devices. "We have, over the years, increased our need to include a washer, dryer, freezer, two refrigerators, hair dryer, iron and all the lighting and fans for our 3000 sq. ft. home," says Pam Oxley. By adding more batteries to their system, residents of Punta Chivato have to make sure they stay fully charged to be able to have the power needed for simple, everyday things. "Making sure the batteries are kept in good condition and in good health is a simple monthly check up," says Oxley. "The procedure that works best for us is checking the water level once a month, equalizing once a month, and keeping the batteries clean and dry."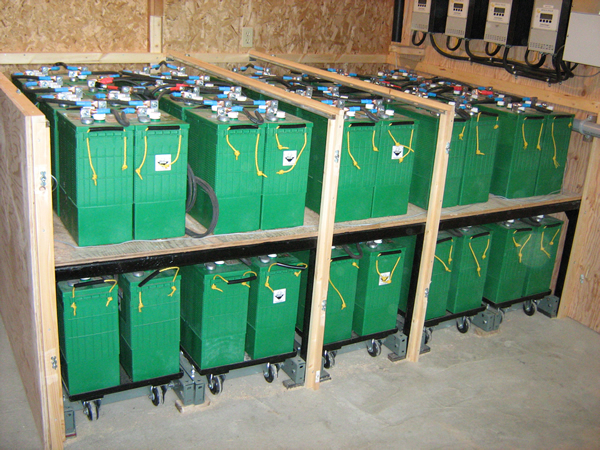 Buying several sets of batteries can be an expensive proposition, especially for retired residents of this town. So over the years, residents like the Oxleys and Wales have looked for batteries with features that improve capacity and longevity. "We use U.S. Battery RE-series solar deep-cycle batteries," says Oxley. "We are completely satisfied these batteries and have used them for the past 20 plus years." Other residents live in the town only during the winter months, but it can still put additional strain on their battery system. "We use the solar system heavily seven months a year," says Wales. "Our 16 U.S. Battery 2200 system has provided us dependable power since 2007. With the first set lasting five years, we feel the performance of our U.S. Battery products have been wonderful."
"Our particular system uses eight U.S Battery RE L16 XC deep-cycle units," adds Oxley. "Many of us have been customers of U.S. Battery for more than 20 years, and the company has also been one of our tournament's most valued sponsors."
The fact that most of the homeowners of Punta Chivato use U.S. Battery products, has lead to a unique relationship. "Our batteries use Diamond Plate Xtreme Capacity technology that provides higher peak capacity, improved watt-hours per liter and watt-hours per kilogram," says Don Wallace, CMO/Executive VP Sales and Marketing at U.S. Battery Manufacturing. "The features we put into our RE series batteries enhance recharge-ability with improved cycle life that solar powered homes like those in Punta Chivato depend on every day."
While power and dependability is important to homes off the grid, batteries often stay sitting still for long periods of time. This often causes short circuits in deep-cycle batteries and is another reason why a majority of the residents like using the U.S. Battery products. According to Wallace, the U.S. Battery's RE-Series deep-cycle batteries include the company's Defender™ moss shields that effectively prevent short circuiting. In addition, the company added an Outside Positive (OSP™) battery design that mitigates positive plate deterioration and further increases the life of the battery.
While the Bulls Only Fishing Tournament is a great way to promote the town to the world, allowing people to see its stunning views and small town hospitality, it's also an eye opener for people to see and experience cleaner energy use, and how easy it can be to adapt it into a normal lifestyle. "The tournament is also a great way for the town to thrive, and for promoting the luxury hotels and spas that are available to anyone visiting," Oxley adds. "Proceeds from the fishing tournament not only help support several charities, but also maintain a fund for our infrastructure that includes a 20 kilometer dirt road and emergency services. "Proceeds have also funded projects in the nearby town of Palo Verde, with improvements and supplies for the elementary school, as well as donations to the PAWS Clinic in the town of Mulege for help in spaying and neutering animals," says Wales.
With the U.S. Battery deep-cycle batteries that power this small and hospitable community, it proves one can live a "greener" lifestyle off-grid, without giving up the everyday luxuries of ordinary life. "With the improvements in solar battery technology, it is definitely getting easier to live a completely solar power lifestyle with minimal maintenance," says Wallace. Punta Chivato has made it obvious that they are not only a great destination for anyone looking to get away, but that living solar can be a viable solution to much of our energy needs.
Since 1928, U.S. Battery has been the industry leader in manufacturing deep cycle batteries for a variety of applications. Our American, hand-made batteries are designed to have the highest rated capacity, and reach peak capacity in fewer cycles than any other battery on the market. More industries, businesses, and homes that depend on Solar energy and energy storage, have switched to U.S. Battery because they offer exclusive features that provide long lasting dependability.
The content & opinions in this article are the author's and do not necessarily represent the views of AltEnergyMag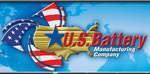 US Battery
U.S. Battery Manufacturing Company
Other Articles
The truth is, there are many factors that contribute to poor battery performance and failure, and it is important to diagnose the symptoms of poor battery performance before determining a cure.
Various business sectors and local and federal government agencies are increasingly looking to lead batteries as a vital energy resource. Lead-acid batteries are nearly 100-percent recycled in a closed-loop system and represent a sustainable resource.
Advancements in battery chemistry and design have allowed deep-cycle batteries to deliver longer cycle life and higher capacity and cycle-up to full rated capacity faster than previous designs.
---
Comments (0)
This post does not have any comments. Be the first to leave a comment below.
---
Post A Comment
You must be logged in before you can post a comment. Login now.
Featured Product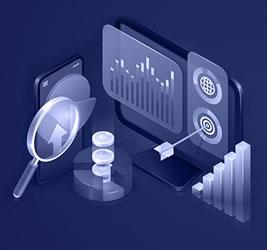 At Precedence Research we combine industry-leading insights with ground-breaking research techniques to help our clients successfully address their unique business challenges and achieve mission-critical goals. Our suite of services is designed to give tailwinds to businesses.