Solar energy is still pushing its way into the mainstream. Installation is booming because people are becoming more and more aware of the value and other benefits of solar energy.
50-State Solar Jobs Analysis
Andrea Luecke | The Solar Foundation
The solar industry experienced record-breaking job growth across the U.S. last year, according to The Solar Foundation (TSF), an independent 501(c)(3) research and education nonprofit. TSF recently published this press release and we contacted them for an interview about the news.
Q: This new report really shows impressive job growth across a variety of geographic regions. What are the top states for new job growth, and why has the industry seen such a rapid expansion in recent years?
A: The ten states that added the most new workers last year are as follows: CA, MA, GA, NC, NY, MO, FL, VA, HI, VT, LA (tied for 10th with IN). Seven states, in fact, gained 1,500 or more solar jobs. Our Census reports show that value is the primary reason for the amount of recent growth in the solar industry. In our Census 2012, employers most commonly cited cost reductions as the leading driver of growth. This year, respondents noted that most customers are going solar to save money. Our research also shows that policy plays an important role in driving growth; solar companies tend to cite policies at the federal and state level as other top industry drivers.
Q: Most of the new jobs are in installations, what is driving that growth?
A: Again, it's all about value. Consumers are becoming increasingly aware of the value of solar energy, and with recent declines in installed cost, more consumers and businesses are recognizing the financial advantages of solar energy. Solar companies also report that federal incentives and state policies (such as renewable portfolio standards and policies allowing third-party ownership of solar energy systems) are extremely helpful in driving growth. Solar energy is still pushing its way into the mainstream. Installation is booming because people are becoming more and more aware of the value and other benefits of solar energy.
Q: What is the breakdown of growth taking place in residential, commercial or utility scale installations?
A: 84.1% of installation firms report working on residential systems. Small commercial systems of up to 50 kilowatts are the second most common, with 74.6% of firms working on these systems. Nearly half of installers (49.3%) work on medium to large commercial and industrial systems (50-200 kilowatts), and almost a third (29.7%) are involved with large commercial systems of 201 kilowatts or more. Utility scale projects that deliver wholesale electricity are the least common, with only 14% working on them.
Q: Is American solar manufacturing recovering?
A: It's too early to say for certain, but 2013 was an improvement. In 2013, jobs growth in solar manufacturing was flat (0.37% growth after significant manufacturing losses in the previous year which is very much consistent with US manufacturing overall, which grew only by 0.7% in 2013.). Overall, manufacturing firms are optimistic about future growth, with employment in this sector expected to grow by 8.6% through November 2014.
Q: In what parts of the country is the manufacturing sector growing and why?
A: There wasn't much growth in terms of manufacturing (just 100 jobs). In general, most parts of the country maintained their manufacturing jobs throughout 2013 as opposed to creating more.
Q: Employers also seem optimistic for further gains 2014; any sense of what is contributing to that optimism?
A: Solar is becoming increasingly mainstream. National solar employers expect to grow their payrolls by adding workers at a 15.6% rate through November 2014. These projections, if realized, would result in an additional 22,240 new solar jobs across the United States. Solar companies report that cost savings, state policies supporting solar, and federal incentives are mostly responsible for driving consumer demand.
We're also seeing more – though certainly not yet all – utilities and their commissions in non-traditional solar states beginning to support solar. As an example, the Georgia PSC recently required the IOU it regulates to add 525 MW of new solar capacity by 2016, on top of the 210 MW the utility expects to add through its existing Advanced Solar Initiative. In addition, an agreement was announced just this week between the Natural Resources Defense Council and the Edison Electric Institute through which utilities will explore policies and business models that allow them to continue to be fairly compensated for serving their customers while allowing for the continued growth of distributed resources like solar. Though signs such as these are encouraging, it is important to keep in mind that utilities in some states continue to be reluctant to embrace solar or are trying to roll back existing solar policies and incentives, which will likely mean slower solar job growth – or potentially even losses – in their states.
Q: While these growth numbers are great, there were a few states that lost jobs. Can you talk about that a bit, and did the surveys provide insight on why those job losses occurred?
A: While nearly 90% of the states did experience growth, AZ, PA, OR, MI, and AK did lose solar jobs last year. Losses in PA may be due to in-state policies, OR and MI may have been affected by global pressures on solar manufacturing, and the AZ losses may have been due to a combination of the aforementioned and the completion of a large-scale solar plant. Arizona's loss of over 1,200 jobs in the last year certainly is far too complicated to be attributed to one single cause.
Q: Do you have a forecast for next year and the 5 years following that?
A: As I mentioned earlier, national solar employment is expected to grow by 15.6% through November 2014. Installation jobs are expected to grow by 21.1% next year, while jobs in sales in distribution are projected to grow 14.2%.
As for the next five years I expect a steady trend of continued labor efficiencies and continued growth in terms of capacity and jobs. As the cost of solar energy per watt declines and the awareness of the many benefits of solar energy increases, more businesses, families, and industries will likely turn to solar energy. Solar energy will almost certainly continue its push into the mainstream.
Andrea Luecke
Andrea Luecke leads The Solar Foundation and is responsible for developing and implementing strategic research and educational initiatives that increase global understanding of solar energy. Ms. Luecke plays an instrumental role in authoring and producing the highly-acclaimed National Solar Jobs Census series. As a subject matter expert, Ms. Luecke is regularly asked to present on the economic impacts of solar as well as "best practice" approaches to increasing widespread solar adoption.
The content & opinions in this article are the author's and do not necessarily represent the views of AltEnergyMag
---
Comments (0)
This post does not have any comments. Be the first to leave a comment below.
---
Post A Comment
You must be logged in before you can post a comment. Login now.
Featured Product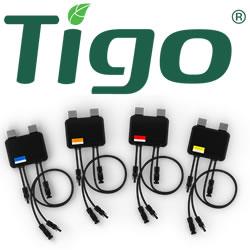 Tigo will announce the new product launch of the patented UHD-Core TS4-A (Advanced Retrofit/Add-on) Platform at SPI 2019. The new TS4-A-M (Monitoring) & TS4-A-S (Safety) units have improved lightweight hardware and lower labor costs to address a range of functions and budgets. The TS4-A-M allows module-level monitoring via Tigo's SMART Website & App. The TS4-A-S is UL-certified as a rapid shutdown solution for residential and C&I PV system. Both units join the Tigo's multivendor solution that works with almost any inverter and smart module in the global PV market. Contact sales@tigoenergy.com for pricing, shipping, and availability in Q4'19.