When Satcon, the former inverter manufacturer, closed shop, Photon Energy moved quickly and hired key technical personnel.

Contributed by | Photon Energy
Can you give us a bit of background on Photon Energy and your role in servicing and maintaining Satcon inverters?
Satcon had its European headquarters located in Prague, where our company was founded and where – to this day – it has its largest office. When the former inverter manufacturer closed shop, Photon Energy moved quickly and hired key technical personnel. This is why today we can offer the best technical service. Our technicians have between them commissioned more than 190 MWp worth of Satcon inverters across Europe, including at the 54 MWp power plant in Ralsko, Czech Republic. Since late 2012 we are rapidly growing our customer base of investors, whose power plants run on Satcon inverters. We can offer continuity with the same technicians maintaining the inverters, who commissioned and serviced them before. Today we service 160MW of Satcon inverters in Europe across ten countries.
What are the most common faults of Satcon inverters?
Common inverter failures are caused by poor maintenance practices of the entire PV plant, grid failures, DC ground faults or improper inverter installation such as missing bottom covers that allow moisture or rodents to enter the inverter enclosure. During maintenance we frequently find loose power connections, clogged air filters and excessive corrosion due to improper sealing of the cable entries. Generally speaking, Satcon inverters installed in PV plants that have been built properly and using good quality transformers, cables and circuit protection fail very rarely. As an example we can list a power plant running on 108 inverters which experiences one minor inverter failure every three months.
It is important to know which type of inverter is used. Each model has its own flaws and our technicians know exactly what to expect. For example recently we discovered that a number of Satcon PowerGate plus CE Inverters has faulty RDISCH boards which are used to discharge IGBT stack capacitors after the AC and DC powers are disconnected.
Which parts of an inverter should be looked after the most?
It is important to regularly inspect components that are known to age such as electrolytic power capacitor, EMI filters, cooling fans, air filters and contactors.
What to do with your Satcon inverter now that the manufacturer is no longer in business?
Unfortunately this question is much too common in the PV industry. The end of the boom in Europe caused a large number of manufacturers to crash and left customers with million-dollar-power-plants running on components for which there was no warranty and no service.
Satcon inverters need to receive regular preventive maintenance checkups. We call these check-ups "Satcon Cardio", because central inverters are at the heart of every power plant and they need regular inspections, just like a human heart.
How do you best avoid downtime?
A combination of regular preventive maintenance, remote support and access to spare parts will minimise inverter downtime. Combined with the other elements, regular preventive maintenance is the key to keeping downtime and outages to a minimum. We have also recently developed our own software for remote maintenance of inverters, which can be used when dealing with minor issues remotely without the need for a technicians dispatch.
How do you obtain spare parts?
Customers should make sure their service supplier has access to spare parts and can advise them which spare parts to keep on site. Investors should also be aware that approximately 80% of components of a Satcon central inverter were not originally produced by Satcon but by well-known companies, but are nevertheless not easily obtained due to a very long lead time often exceeding six weeks. We keep these parts in stock and thanks to diversified sources for spare parts we can repair faulty inverters in the shortest possible time.
Which spare parts are hardest to obtain and which should you keep on site?
We have developed what we call "predictive maintenance": if we know the serial number of any Satcon inverter we know which problems have been identified with this particular model and can predict which components are most likely to fail in the next years. We then advise the owner which spare parts to purchase and keep on site. This keeps downtime to a minimum if the inverter fails.
Are there any safety risks with Satcon inverters that need to be addressed?
As mentioned before some inverters have shown faulty RDISCH boards. RDISCH boards are used as a mean to discharge IGBT stack capacitors to allow service personnel to work on the inverter safely. With defective RDISCH boards, IGBT stack capacitors will remain charged for up to an hour after the AC and DC power has been disconnected. The inverter does not report an active fault once the RDISCH board fails therefore service personnel may not be aware of the problem. This situation can even lead to injury or death. RDISCH boards can be repaired economically, without the need for a technicians dispatch.
Are there any specific inverter brands that are preferred replacements for the Satcon units as they fail?
We are not aware of any Satcon inverters that have been replaced yet. This is probably due to their excellent production efficiency compared to other leading brands and reliability when maintained properly.
Are there any other services that Photon Energy provides that you would like to talk about?
Photon Energy offers full O&M services for solar power plants in several countries in Europe. We currently have over 50 MWp under full O&M in seven countries. Our main focus is in providing maximum net present value (NPV) for investors and striking the perfect balance between investment costs, operations and maintenance and plant performance.
At the same time our Australian division offers financial solutions for solar power plants, such as solar leasing and power purchase agreements.

About Photon Energy
Photon Energy NV is a global solar power solutions and services company covering the entire lifecycle of solar power systems. Since its foundation in 2008 Photon Energy has built and commissioned 50 MWp of solar power plants across two continents and supplied the technology for many more projects. Photon Energy's O&M division has more than 50 MWp of power plants under contract and is the leading provider of maintenance services for Satcon inverters.
The content & opinions in this article are the author's and do not necessarily represent the views of AltEnergyMag
---
Comments (0)
This post does not have any comments. Be the first to leave a comment below.
---
Post A Comment
You must be logged in before you can post a comment. Login now.
Featured Product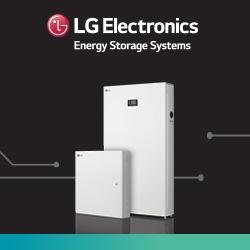 Meet LG Electronics Home 8 Energy Storage System (ESS), a whole home battery backup solution built with installers and their homeowner customers in mind. The ready-to-deploy Home 8 features just one SKU and a modular assembly for fast installation. It can be AC-coupled or solar-powered and is engineered with a grid-connected inverter, four battery modules, and a Smart Energy Box featuring a 7'' LCD touchscreen with commissioning wizard for easy setup. Each Home 8 unit can store up to 14.4 kWh of usable power, helping homeowners gain pure independence from the grid. Plus, installers can connect up to four units, bringing customers up to 57.6 kWh of total backup power-all easily managed and monitored through intuitive mobile apps.