Software plays a critical role in the performance of grid-scale energy storage systems because these energy storage systems are complex to design, deploy and operate.

John Jung | Greensmith
Tell us a bit about Greensmith
Greensmith's mission is to make energy storage a fundamental component of a cleaner, more advanced energy infrastructure. Our GEMS software platform optimizes the performance of grid-scale energy storage system batteries, inverters and other hardware, lowering system costs and improving return on investment. We provide utilities, independent power producers, renewable energy facility owners and other energy storage customers with energy storage software, energy storage system design services, and turnkey energy storage system integration services.
Greensmith delivered one-third of the energy storage capacity installed in the United States in 2014, and our GEMS energy storage software platform is currently used by 19 customers for multiple applications at over 40 different sites, including the single largest battery-based power system deployed globally in 2014, which provides 24x7 frequency regulation services.
Why is software so important for energy storage systems?
Software plays a critical role in the performance of grid-scale energy storage systems because these energy storage systems are complex to design, deploy and operate. Each deployment is a "system of systems" that requires the integration of batteries (whose performance is nuanced and idiosyncratic) with inverters, other hardware and balance of plant. Each deployment is unique and dependent on the environment and use case. Moreover, grid-scale energy storage systems must often perform multiple applications --- a single storage system might be used for energy-centric applications such as peak shifting at one point during a day and then transition to power-centric applications like frequency regulation at another time. Assuming that one can apply a "cookie cutter" approach to grid-scale storage is naïve. Such an approach is likely to result in systems that perform poorly, if they perform at all.
Advanced energy storage management software addresses this complexity. It integrates all the components of an energy storage system and has optimization algorithms to extract the highest value from the hardware. It provides a way for energy storage developers and owners to easily manage deployment while automatically fulfilling complex use cases, ensuring system scalability and optimizing system life expectancy. In addition, with energy storage management software, system owners can program their systems so that they can perform multiple applications and can manage a distributed fleet of geographically dispersed energy storage systems.
What's driving utilities to sign up and install Greensmith's smart energy storage software?
Utilities and other energy storage system developers and owners are installing Greensmith's GEMS software platform because it has proven that it can deliver better energy storage system performance than any other energy storage management software on the market.
Specifically, Greensmith's GEMS software platform helps system developers and owners:
Reduce the risk that their energy storage systems will encounter some of the failures seen in other recent storage system deployments, such as

one in Kauai where the storage system was supposed to last eight years but only lasted two.

Improve energy storage system performance, longevity, and return on investment. For example, a large grid-scale energy storage system deployment for frequency regulation in the PJM territory has achieved a 95 percent performance score since coming online in 2015, helping the system maximize its return on investment.

Use their energy storage systems for multiple applications – for example, with the GEMS energy storage systems owners can program their systems so that they can be used for demand response during one part of the day and then later used for grid balancing or Electric Vehicle (EV) charging later in the day.

Manage a distributed fleet of remotely located energy storage systems.

Mix and match multiple types and brands of batteries and other types of hardware in the same system, which lowers costs and avoids vendor lock-in.
Please give us a brief overview of how the system works.
There are three layers to the GEMS software platform:
The lowest level is the physical layer which includes drivers and adapters. This layer integrates various hardware components, from batteries to PCS (inverters) to balance of plant. Greensmith's hardware-neutrality allows it to offer users a best-of-breed technology choice for every use case. In addition, Greensmith's Internet-Of-Things (IoT) approach to components provides users with a single view of the entire plant, including HVAC, security, and fire suppression systems.
The middle layer consists of the computation platform. This powerful decision-engine provides industry-leading, high-performance, real-time, dynamic operation system management and data-rich decision support and optimization services.
Finally, the top layer offers flexible application modules that ensure rapid deployment and allow customers to extract multiple value streams from a single storage asset.
Together, all these layers allow the GEMS software platform to integrate every piece of hardware in an energy storage system, including batteries and inverters. It then manages this hardware to optimize the storage system for application performance, longevity, and return on investment.
With GEMS, users can:
Manage and scale fleets across heterogeneous assets, geographies and use cases.

Monitor performance.

Secure failure analysis and recommendations.

Integrate with utility supervisory control and data acquisition (SCADA) systems.

Obtain a comprehensive model of expected battery and energy storage system performance over the system's lifetime via the GEMS StorageModel™ simulation engine.

View a navigable, real-time 3D model of the system with the StorageView™ application.
Why is grid scale energy storage taking off more quickly in North America than elsewhere? Where else is the technology being implemented?
We believe there are three main reasons for the growth of the grid-scale energy storage market in North America:
High penetration of renewables is causing challenges to the grid that storage can uniquely solve

California and other states have implemented energy storage policies and incentives.

Mature wholesale markets in PJM and other regions are creating demand for energy storage systems.
That said, demand for energy storage in Europe, Australia and Japan is also growing, driven by the need to integrate intermittent renewable energy resources into these grids, as well as (in Japan and Germany) the closure of nuclear power plants.
In addition, we see long-term growth potential for energy storage in South Asia, Africa and many island nations, where greater adoption of grid-scale energy storage could help address energy poverty, reduce energy costs, improve grid reliability and support greater adoption of solar and other renewable energy technologies.
Will the adoption of energy storage solutions increase or decrease the ultimate cost of power to the consumer?
Grid-scale energy storage will decrease the cost of power to the consumer. With energy storage, utilities can defer or even avoid investments in transmission and distribution infrastructure, as well as avoid the need for building and running expensive peaker plants. In addition, energy storage helps utilities increase returns from solar, wind and other intermittent renewable energy investments, lowering the cost of power generated by these types of resources.
What are some of the emerging opportunities you see for energy storage? Where do you see the industry headed?
The energy storage industry is heading for a period of strong and extended growth. Battery prices, other energy storage hardware prices and soft costs will continue to decline. Government agencies and regional transmission organizations (RTOs) are increasingly enacting policies that encourage deployment of energy storage. These and other trends will result in energy storage being increasingly used for applications such as frequency regulation, capacity, ramp rate control, Transmission and Distribution (T&D) deferral and renewables smoothing.
That said, we expect grid-scale energy storage to continue to be complex. Given this complexity, there is significant risk that energy storage deployments will be sub-optimal or non-operational.
This is one of the reasons we believe there is a strong market for energy storage software – sophisticated energy storage management software reduces the risk that an energy storage system will fail or perform in a suboptimal fashion. Energy storage management software also enables system owners to manage a large number of energy storage systems located across a wide geographical territory (fleet management), and allows energy storage system owners to use their systems for several different applications, helping them to tap into multiple revenue streams and increase system return on investment.
How is the use of behind-the-meter storage different from grid scale storage?
There are some misconceptions about behind-the-meter storage. Behind-the-meter refers more to an energy storage system's location than its size or application. Greensmith has deployed many systems over the last few years in behind-the-meter locations, and these systems (often over 1 MW in size) perform multiple applications such as ramp rate control, frequency regulation, and renewables smoothing.
About John Jung, CEO Greensmith
As CEO, John has led the company from concept to market leadership in grid-scale energy storage technology since joining in 2009. He set the technology and strategic vision for Greensmith early on: to provide the energy storage technology platform of choice to customers and partners leveraging a battery-agnostic, software-optimized and distributed network approach. Prior to Greensmith, John spent over 20 years building high-growth, B2B technology companies and was a strategy consultant to a number of vertical sectors including the electric utility industry. John held C-level roles at four venture capital-backed technology companies operating globally, including a consortia-based electronic marketplace that served 21 of the 25 largest electric utilities in North America. John also served as a senior strategy consultant for A.T. Kearney and Braxton Associates in the areas of corporate/business unit strategy, enterprise transformation and portfolio/growth strategy. John holds an MBA from the Richard Ivey School of Business and an undergraduate degree in Economics and Sciences from the University of Western Ontario.
The content & opinions in this article are the author's and do not necessarily represent the views of AltEnergyMag
---
Comments (0)
This post does not have any comments. Be the first to leave a comment below.
---
Post A Comment
You must be logged in before you can post a comment. Login now.
Featured Product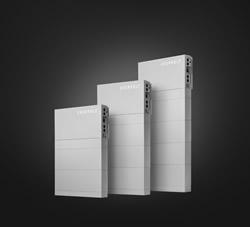 Offer homeowners best-in-class solar and energy storage in one money-saving bundle. Panasonic's new EverVolt™ Series modules come in 350W, 360W, 370W & 380W models and work seamlessly with their EverVolt battery storage - all warrantied by one of America's most trusted brands.