The need for renewable energy is high, but governments need to commit to salvation of the future. Short-term goals shouldnt come at the cost of our future.
Will the World Do Enough to Improve the Use of Sustainable Energy by 2020?
Tom Rutherford | LEDified Lighting Corporation
The need to implement a more sustainable energy model never seems to be taken as seriously as it should be. Despite all of the recent reports about global warming, climate change and pollution caused from non-renewable energy suppliers, people and governments remain narrow-minded as they focus on the short-term benefits instead of the long-term consequences. Economic models are partly to blame. The need to create wealth distracts people from focusing on the real problem, which is preventing the creation of pollution and carbon emissions in the first place.
Australian based lighting supplier LEDIfied share their concern as the need for the world to switch to sustainable energy practices increases.
If Donald Trump becomes the next President of the United States of America, he could setback the renewable energy industry significantly.
Donald Trump said on CNBC that he is a big believer in solar power and that he uses it, however there is a 30-year payback, which makes it difficult to sell economically. Although the sustainable incentive is there, he felt that the solar industry doesn't have it quite right yet.
In one of his Presidential rallies, he argued that, "Wind energy kills all of your birds and that the environmentalists never talk about that"; when in fact the Audubon society tracks this data and they've recorded an estimated 328,000 birds are killed annually by wind turbines compared to 14,000,000 from fossil fuel plants.
The US is one of the largest contributors of carbon emissions due to the amount of fossil-fuelled power generation plants. If the next Presidential leadership fails to take renewable energy seriously, then the targets set in the Paris Agreement won't be met and the emissions caused from the continuous US-based activity will erode any carbon-emission cuts made by other countries around the world.
China is taking action, but needs to implement solutions quicker.
For a long time, China has been at the centre of the world's worst polluters due to the smog from its numerous coal-fired energy-plants. China has the added problem of catering to a population size that is several times larger than most of the populations from other countries, however the government has made progress by shutting down a number of fossil-fuelled plants in exchange for hydro-electric plants.
It's a promising move by China, but there is still so much more to be done. Since the Paris Agreement, China has reduced its carbon emissions by 3%, however they will need to commit to a significant investment in renewable energy if they want to reduce their carbon emissions substantially by the year 2020.
Australian government still flirting between committing or repealing efforts for alternative energy.
According to the Australian Government's Department of the Environment and Energy, 23.5% of all the energy produced in Australia should come from renewable sources. The government plans to rollout large-scale solar technology, hydroelectric power stations and wind turbines. However the noise pollution from the wind turbines is a primary concern and is currently being evaluated in a report by the Senate Select Committee on Wind Turbines.
South Australian Treasurer and Energy Minister Tom Koutsantonis believes that more needs to be done for Australia to achieve its emission targets that were ratified in the Paris Agreement. Although 23.5% is bold, Koutsantonis believes that a target of 50% is needed to achieve the carbon emissions goals. However, the catch is the cost to implement this goal would cost a whopping $48 billion.
The government has rolled out an alternative for achieving the Paris Agreement targets, that doesn't rely on renewable energy investments from the government. Energy saving schemes such as ESS and VEET shift the responsibility to the economic sector, where they can use companies like Savewise.com.au to apply for subsidies or discounts on energy-saving technology such as energy-efficient LED lightbulbs. Whether it will be enough action for Australia to reach its goals by the year 2020 is yet to be seen.
The need for renewable energy is high, but governments need to commit to salvation of the future. Short-term goals shouldn't come at the cost of our future. There's just over 3 years to go to see what real progress will be made. Let's hope that it is one that we want.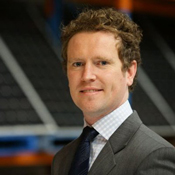 About Tom Rutherford
LEDified Lighting is Australia's largest full-service LED business and winner of the 2015 Australian Business Awards for Innovation. LEDified installs high-quality LED lighting products with the fastest return on investment metrics in Australia.
Tom ran the Marketing Department and was instrumental in LEDified's growth. Tom was responsible for the national campaign strategy and execution across B2B and B2C, managing a seven figure budget. Tom identified, negotiated and managed sponsorships with some of Australia's largest sporting teams including the Gold Coast Titans, Melbourne Victory and the St Kilda Saints
The content & opinions in this article are the author's and do not necessarily represent the views of AltEnergyMag
---
Comments (0)
This post does not have any comments. Be the first to leave a comment below.
---
Post A Comment
You must be logged in before you can post a comment. Login now.
Featured Product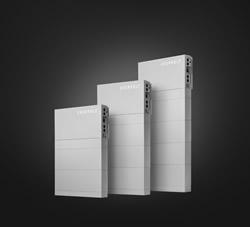 Extract maximum power production from every roof size and shape. HIT® AC Series combines the module efficiency of Panasonic solar panels with the intelligence of Enphase microinverters. A built-in IQ 7X microinverter with Individual MPPT (Module-level Power Point Tracker) tracking helps deliver an all-in-one module that offers design flexibility, reduced installation time, and a higher ROI. Field-replaceable microinverter with no DC wire management required yields lower cost of ownership.