IEC provides a framework to test and certify renewable energy technology.
The Growing Importance of Global-scale Renewable Energy
Antoinette Price | IEC
Reprinted from IEC e-tech magazine
Over the last five years, the cost of renewable power generation technologies has dropped while the technology has improved. Biomass for power, hydropower, geothermal and onshore wind can all now provide electricity competitively compared to fossil fuel-fired power generation, according to the International Renewable Energy Agency (IRENA).
From sunshine to power (Photo: Siemens)
During the 2015 Paris COP 21 meeting, a number of important commitments were agreed to in order to tackle climate change by reducing emissions. Increasing renewable energy production is part of the solution and will help provide growing world populations with clean, affordable and sustainable energy. Moreover, a report by Bloomberg, says that by 2040, renewables will account for just under 60% of the world's new power-generating capacity.
Lowering risks and inspiring confidence in the technology
Investment in renewable energy (RE) is vital to achieving the above-mentioned goals. Investors must be sure that the technology is safe, reliable and durable. Against this backdrop, the IEC provides International Standards for technical performance and safety for renewable energy systems.
The IEC System for Certification to Standards Relating to Equipment for Use in Renewable Energy Applications (IECRE) provides a framework within which to test and certify that solar PV technology, wind, and marine energy conversion systems fulfil the requirements of these Standards.
Established recently in June 2014, the IECRE sectors have been working to put rules, processes and structures in place. In 2016, IECRE issued its first two Wind Energy Certificates in the last quarter.
Who develops the Standards?
The following IEC technical committees (TCs) produce International Standards for RE:
IEC TC 4: Hydraulic turbines (water power – rivers)
Focusing on turbine runners and pump impellers; hydro turbine acceptance tests; control systems testing; evaluating cavitation pitting and discharge measurement methods as well as hydraulic turbine efficiency; vibration, stability, upgrading and rehabilitation.
IEC TC 114: Marine energy – Wave and tidal energy converters (water power – oceans)
Covers system definition; performance measurement of wave, tidal and water current energy converters; resource assessment requirements; design and survivability; safety requirements; power quality; manufacturing and factory testing; evaluation and mitigation of environmental impact.
IEC TC 82: Solar photovoltaic energy systems
For all the elements in the entire photovoltaic energy conversion system, including the interface with the electrical system(s) to which energy is supplied. For example, defining terms and symbols; salt mist corrosion testing; design qualification and type approval of crystalline silicon and thin-film modules as well as for methods to evaluate PV module performance in different conditions during the year; new technology storage systems; system commissioning, maintenance and disposal; system and component safety issues, also for grid-connected systems on buildings and utility-connected inverters; and aspects of environmental protection.
IEC TC 117: Solar thermal electric plants
For systems of Solar Thermal Electric (STE) plants and all the elements of the entire STE energy system, define terminology, design and installation requirements; performance measurement techniques and test methods; safety requirements; "power quality" issues for all systems and address issues of connectivity and interoperability with power grid connections.
IEC TC 88: Wind turbines
Covers safety, measurement techniques and test procedures for wind turbine generator systems, design requirements, performance; acoustic noise measurement techniques; measurement of mechanical loads, and communications for monitoring and control of wind power plants. It also works on design requirements for offshore wind turbines, for gearboxes and wind farm power performance testing.
The content & opinions in this article are the author's and do not necessarily represent the views of AltEnergyMag
---
Comments (0)
This post does not have any comments. Be the first to leave a comment below.
---
Post A Comment
You must be logged in before you can post a comment. Login now.
Featured Product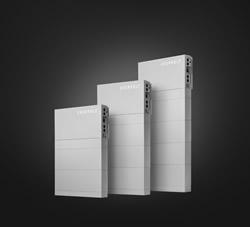 Extract maximum power production from every roof size and shape. HIT® AC Series combines the module efficiency of Panasonic solar panels with the intelligence of Enphase microinverters. A built-in IQ 7X microinverter with Individual MPPT (Module-level Power Point Tracker) tracking helps deliver an all-in-one module that offers design flexibility, reduced installation time, and a higher ROI. Field-replaceable microinverter with no DC wire management required yields lower cost of ownership.