Solid Power is developing the next-generation of all solid-state rechargeable batteries. Our materials platform is centered around our solid electrolyte, which takes the place of both the separator and traditional liquid electrolyte in our cells.
Interview with Doug Campbell, CEO of Solid Power
Doug Campbell | Solid Power
Please tell us a bit about Solid Power and your role in the alternative energy industry?
Solid Power is developing the next-generation of all solid-state rechargeable batteries. Our materials platform is centered around our solid electrolyte, which takes the place of both the separator and traditional liquid electrolyte in our cells. This platform is inherently safer than traditional lithium ion chemistries at higher energy densities while remaining stable across a wide temperature range. Our cell technology is uniquely suited to meet both niche industrial applications, such as downhole oil & gas as well as mass-market EV applications, evidenced by our recent partnerships in this space (see A123 announcement). Solid Power's technological advantage lies in the company's focus on high-energy and safe hardware produced using highly manufacturable, scalable materials. Our process development has focused on utilizing traditional lithium ion battery manufacturing processes in order to take advantage of the economies of scale already realized in this space. The company maintains a suite of intellectual property (15+ individual patents/filings) that cover material compositions, cell components, and hardware design. At our site in the Colorado Tech Center in Louisville, CO, we have capabilities spanning new material synthesis, pilot-scale material production, low-volume rechargeable cell production, prototype device assembly and materials & hardware characterization equipment. Solid Power's team is made up of a talented group of research scientists and engineers dedicated to developing impactful energy storage solutions to enable the future of mobile power.
What exactly is a solid-state battery? How does it work?
A solid-state battery is a type of electrochemical device (much like any battery) that contains no liquid components. Traditionally, the liquid electrolyte material that is contained within a battery cell is the most hazardous component of the electrochemical system. It may be a flammable liquid, which provides the fuel to battery fires you see on the news, or a caustic solution that can damage the equipment it is contained within. Use of a solid electrolyte eliminates the need for this liquid component, rendering the cell inherently safer than alternative chemistries available in the market today. Solid-state batteries that have been commercialized to date are most commonly thin-film or micro-batteries. These batteries are limited in size due to the production process and innate material properties of the solid electrolyte used and are well suited to very small applications, such as IoT and small sensors. Today, we're seeing more groups like Solid Power developing solid electrolyte materials that rival the electrochemical properties of the liquids being replaced, which allows for deployment in much larger formats.
How does a solid-state battery compare to the traditional lithium ion battery?
When contrasted with today's lithium ion battery, which consists of two porous solids separated by a polymer membrane, that serves as the separator to protect the cell from internal shorts, solid-state battery bears some similarities and some notable differences. Where the lithium ion porous materials system is infused with a gel or liquid electrolyte to facilitate ion mobility between electrodes, a solid-state cell is characterized by electrode layers that are considerably denser and separated by a thin ceramic layer that serves as both separator and electrolyte. This solid-state cell configuration enables higher energy density than traditional lithium ion chemistries, as it can be paired with very high energy electrode materials, including lithium metal on the anode side. Additionally, solid-state cells are infinitely safer than traditional lithium ion chemistries throughout charge and discharge cycles, as they contain no flammable electrolyte and have shown to be stable through a much wider temperature range. A solid-state battery's high temperature stability can substantially reduce costs of battery thermal management systems crucial to today's lithium ion EV batteries. For solid-state battery hardware, cell form factor and design can be opened up to new conformations and packaging arrangements. This is because the cell package does not serve to contain the liquid electrolyte. Additionally, the cell stack can enable a more efficient bi-polar configuration.
How will a solid-state battery impact the automotive industry in the long term?
Ultimately, a safer, cheaper, and higher energy solution can help promote mass-market adoption of EVs. Solid-state batteries can greatly reduce the complex engineering necessary to render traditional lithium ion battery solutions suitable for automotive applications. Combining a competitive solid-state cell with a simpler battery pack and integration system can enable innovative technology to be deployed in entry-level vehicles rather than limiting the most useful battery technology to the luxury market. We expect demand in automotive to continue the trajectory we've seen over the last few years. Where early interest was largely academic or exploratory in nature, now we see several large OEMs claiming solid-state battery technology will be integrated into their EV platforms in the next 5-10 years, and beyond. The development of this interest and confidence in solid-state batteries as a replacement for lithium ion chemistries common in today's EVs will only continue as the technology is able to realize the performance and safety improvements over conventional chemistries at scale.
What are the benefits consumers will notice by owning an electric vehicle with a solid-state battery inside?
Solid-state batteries will ultimately enable longer range and hold promise for faster charging when managed properly. Flexibility in battery form factor when you don't need to contain a liquid component will also open up the design space for how batteries are incorporated into a vehicle. This means automakers could get creative with how free space is managed within the vehicle.
What other applications will we see in the near future?
Since the company's inception, aerospace, niche industrial, and DoD applications have driven Solid Power's growth alongside the interest from the automotive sector. In particular, the niche industrial and DoD markets have pushed early development of our technology into working prototypes, i.e. devices of meaningful scale, which has further bolstered interest from much larger markets, primarily automotive. As our materials improve and new applications demand more performance of their energy storage systems, we also expect to see headway in consumer electronics.
When can we expect a solid-state battery to be commercialized in the future?
Thin film solid-state batteries have already been commercialized for some applications. As for larger-format cells, we expect that commercialization for early adopter/niche markets could happen as early as 2019. On the automotive side, we've seen industry publications and OEMs both claiming industrialization as early as 2022 and as late as 2030+. I suspect what we will see is a gradual introduction of solid-state batteries in these applications, with concept vehicles or one-off prototypes produced in the next 5-7 years and larger-scale consumer vehicles ready for production in 7-10 years. Still, there are a number of large players entering this space and development is progressing rapidly (notably Bosch's acquisition of Seeo, publications from Toyota, and others). It will be an exciting field to watch in the coming years as the technology progresses to the point of application in a mass-produced full EV.
Solid-State is getting a lot of buzz lately, with varying news from Toyota, BMW and others, how is Solid Power differentiated from other solid-state battery developers?
Solid Power has a materials system and, more precisely a solid electrolyte platform with the best-known combination of conductivity, processability, and stability against the positive and negative electrodes (and specifically lithium metal on the anode side). While there are several classes of materials that can be used as the solid electrolyte component (i.e. polymers, oxides, sulfides, etc.), the sulfides that we work with and in general appear to be the most promising material class to make it into a commercial solid-state battery. However, not all sulfides are created equal – many are not stable against lithium metal and some can contain other more expensive elements, ex. germanium in LGPS.
What other innovators in the field are you watching?
Many of the largest cell suppliers are working to develop solid-state batteries, as are their customers. With an opportunity as enormous as the electric vehicle market is expected to be, there is a lot of exciting work being done across the value chain. From material suppliers needing to understand what properties will be most important as chemistries and cell architecture changes all the way through to the automakers reimaging how batteries are incorporated into and managed in a vehicle. We like to keep tabs on what both the big players are doing along with other start-ups, and we watch solid-state chemistry development along with the development of other next-gen materials. With the long view towards integration in an EV platform, we need to understand not only what the competitive landscape looks like now, but evaluate how it will evolve over the next 5-10 years and beyond.
What role to you see OEMs playing in the development of this technology?
Ultimately, it's the OEMs that will introduce this technology consumers. As such, they play a critical role in defining the voice of the customer through the product development process. Longer term, the OEMs role will largely depend on their respective electrification strategies. Given the expected growth and breadth of the EV market there likely won't be a one size-fits-all model. It is possible that some automakers may follow Tesla and integrate back into cell manufacturing. Others will establish formal collaboration models to work with their suppliers on innovative design and integration of energy storage systems.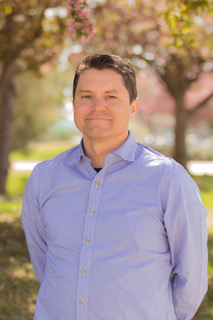 About Doug Campbell
Doug is a serial entrepreneur with experience in commercializing new technologies in the cleantech, aerospace and military markets. He is currently the CEO of Louisville, CO-based Solid Power, a developer of next-generation, all solid-state batteries for the electric vehicle market stemming from groundbreaking solid-state battery technology research at the University of Colorado Boulder. He is particularly passionate about transitioning technologies developed under programs like SBIR into the commercial marketplace. Doug holds an M.S. in Civil/Structural Engineering from the University of New Mexico and began his career in new technology development as a Research Assistant at the Air Force Research Laboratory, Space Vehicles Directorate, Kirtland AFB, NM.
The content & opinions in this article are the author's and do not necessarily represent the views of AltEnergyMag
---
Comments (0)
This post does not have any comments. Be the first to leave a comment below.
---
Post A Comment
You must be logged in before you can post a comment. Login now.
Featured Product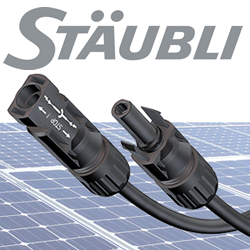 ​Stäubli Electrical Connectors are used on more than 300 GW, over 50% of the PV capacity worldwide. The MC4 family of UL and TUV listed products include connectors, in-line fuses, branch connectors, cable assembly and more.