A lot of home owners and business owners want to go solar but do not like the look of commodity modules on the roof or simply don't have great solar access on their roof.

Ryan Schaub | Lumos Solar
Tell us about Lumos Solar
Lumos was founded in 2006 with the intention to build a business whose products and services make a positive and lasting contribution to the world. We are dedicated to combining beautiful design with a mission to make the world a better place.
How is Lumos Solar different from other module manufacturers?
We approach solar from a whole systems perspective. Our module systems provide an integrated module, racking and weatherproofing solution. This is unique to our industry where you typically pair a module from one manufacturer with a racking system from another. We design and produce architectural solar products that provide unmatched functionality and aesthetics and are ideal for overhead applications such as awnings, canopies, carports, etc...providing shade as well as power generation. Our solutions are also used in vertical facades and other architectural elements.
Our made in the USA products offer much higher value and features than standard commodity solar panels and are therefore sold at a premium.
We produce two module systems.
We launched the revolutionary LSX System in 2010 which bridged the gap between architecture and energy production.
This is our unique frameless through bolt module and racking system.
It uses 6mm thick tempered glass front sheet and clear laminate back sheet.
Standard mono facial mono crystalline cells.
We launched the GSX System in 2016 which is a glass on glass bifacial module system ideal for use in overhead applications. It offers designers unparalleled freedom to meet their power and light transmittance requirements with an off the shelf system.
Why such a focus on aesthetics?
What we're doing is changing the perception of solar from a tacked on, unattractive electrical appliance to a really appreciated design asset. A lot of home owners and business owners want to go solar but do not like the look of commodity modules on the roof or simply don't have great solar access on their roof. Lumos solutions allow them to take solar off of the rooftop and instead provide beautiful power producing shade structures. In many parts of the country shade is invaluable. It is this functionality that really appeals to folks: getting shade, shelter and power generation. Our module systems provide concealed junction boxes and conductors, daylighting, and weather proof overhead arrays.
​Why overhead solar?
LSX started off as the high aesthetic rooftop solution. The frameless floating glass look really elevated what solar could look like on the roof. But the unique design advantages of LSX really leant themselves well to overhead applications. With no shared mid clamps in the way, we could easily seal off the module's 1/4" gaps. The LSX rail's integrated wireways concealed conductors and now junction boxes keeping the underside of the array super clean. We developed our pre-engineered SolarScapes structural kits to allow solar installers the ability to offer clean modern structures to their clients. We take all of the design, engineering and fabrication headaches off of their plate and deliver a beautiful bolt together kit of parts with wet stamped engineering for the structural and foundation designs. EVs and PV make a lot of sense and there are great synergies between these technologies. Solar carports can utilize undervalued space and provide power to your car as well as protecting that investment from the elements. Our SolarScapes are sought after from class A commercial properties as well as the discerning home owner who do not want something that looks dated the day after installation.
Give us an idea on the install process of your SolarScape kits start to finish.
​We provide state specific wet stamped engineering for the structural and foundation designs that the installer can submit to the AHJ. Once the permit is approved we start on the custom fabrication of the structure. In 5-7 weeks we ship out the powder coated aluminum members, solar modules and rails on a dedicated flatbed truck. Concrete foundations have been poured and a simple through bolt connection of the columns to anchor bolts. Structure and solar installation can be installed in 1-5 days depending on scale of the project.
How do we operate?
Lumos works directly with architects and engineers on how to best integrate our systems into their custom designs.
We work directly with solar installers and support them on the sales process through installation.
We connect interested home and business owners to our Authorized Professionals.
Where are you seeing the biggest demand geographically and property wise right now for your product?
Areas with high energy costs and the need for shade are obvious markets for us: The Carribean, California, Hawaii, Florida. We are seeing increasing demand from Canada. Property wise from residential to commercial to public buildings where solar is visible or shade is sought after.
How have you seen the market for solar affected from the recent tariffs on steel and solar modules?
Our modules are made in the USA with German made cells. So we were impacted on the cells not on the entire module which raised our price points minimally. This seems to be more of an impact on the commodity modules.
What is next for Lumos Solar?(New product design etc.)
We are constantly exploring how to improve our existing product lines as well as thinking up better solutions. We just launched MD and HD LSX rail variants for increased span capabilities. Looking to do the same with GSX rails as well as providing concealed power electronics and mechanical integration.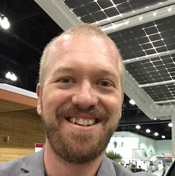 About Ryan Schaub
Received my BS in Natural Resource Recreation Management from the University of Missouri. I was a seasonal ranger at Rocky Mountain National Park and State Parks in Missouri, Vermont and Colorado. My passion for the outdoors and protecting the environment led me to get involved with the solar industry. I took a course from Solar Energy International at SMA America's location in Grass Valley, CA. I started in the industry as a PV installer in Boulder, CO. I transitioned to Operations where I managed warehousing, logistics and fulfillment. I then transitioned into Sales for Lumos Solar. Riding the solar coaster since 2006.
The content & opinions in this article are the author's and do not necessarily represent the views of AltEnergyMag
---
Comments (0)
This post does not have any comments. Be the first to leave a comment below.
---
Post A Comment
You must be logged in before you can post a comment. Login now.
Featured Product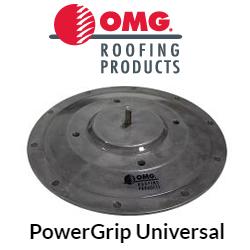 Eliminate Solar Rack Ballast and Reduce Rooftop Material Handling. PowerGrip™ Universal (PGU) is a commercial roof mount system designed to secure solar racks and other equipment to any type of commercial roofing system. PGU provides a secure connection directly to the roof deck or structural members and is designed to reduce or eliminate ballast in solar racking systems, so there's less weight on the roof and less material handling. Made of heavy-duty cast aluminum, PGU units include a base ring which is secured through the roofing cover and into the structural roof deck, and a waterproof top plate.