The company is committed to providing mission critical communications solutions and its exciting to be able to support that on a larger scale for multiple industries.
Interview with Kathy Nelson, Director, Technical Product Marketing & Industry Relations, Ondas Networks
Kathy Nelson | Ondas Networks
Tell us about yourself and what initially made you want to step into the electric utility industry and what sparked your interest in working with renewables?
I had a great power systems professor at North Dakota State University that made power systems fun and interesting, which is why my emphasis with my Bachelor of Science in Electrical Engineering is in Power Systems. Working for an electric utility came naturally after that. My former company, Great River Energy, was very active in grid modernization and realized early on the electric utility industry was changing and our company needed to be progressive in the area of renewables. This philosophy and background shaped my thoughts and interest in renewables.
What responsibilities did you have at your time as Chairwoman of the Utilities Technology Council and what experiences from that role do you think translate into your new role at Ondas?
As the Director of Technical Product Marketing & Industry Relations at Ondas, I interface to trade associations in multiple critical industries. I understand how trade associations function and are governed and intend to be a strong voice within these trade associations for mission critical industries' telecommunications needs. In many energy trade associations, telecommunications have had a "back seat" to energy needs, but as the mission critical industries rely more and more upon communications and security, it is important for telecommunications and security to be move visible. Additionally, during my tenure on UTC's board, I chaired public policy division for 4 years and spent a lot of time working with UTC staff to advocate on many different technology and spectrum issues for utilities. This is another area I will focus on in my role at Ondas. I also spent a lot of time talking with and listening to utilities requirements for their telecommunications, technology, and security needs. At Ondas, I can continue to be a conduit between mission critical industries requirements and Ondas' product development.
What potential did you see in Ondas' technology that made you want to take on this new role in the private sector, making the switch from the UTC/public sector?
I think of my role at Ondas as continuing to support utilities and other mission critical industries' need for private networks for their mission critical applications. I think of it as an expansion of the work I did both at Great River Energy and UTC. The company is committed to providing mission critical communications solutions and it's exciting to be able to support that on a larger scale for multiple industries. Ondas' ability to be frequency agnostic and have a standard, narrow channel technology in IEEE 802.16s provide two very important features to mission critical industries. In my role at Great River Energy, we went through having a non-standard SCADA communications system and when the manufacturer went away, we were forced to forklift upgrade because the system was proprietary. It's a tough position for a company to be in and the IEEE 802.16s standard minimizes that risk. Unfortunately, most companies in mission critical industries do not have access to broadband spectrum to allow them to look at other standards such as LTE and WiMAX and even if they do, those technologies may not be the best options for their applications.
What do you think is the most critical impact Ondas' technology can have for smart grid operations and the incorporation of distributed energy services?
Smart Grid, Future Grid, Grid Modernization or any other name it may be going by is mostly on the distribution side of the electric system, which traditionally has not had telecommunications requirements. Ondas' Tier 2 hardware platform provides that last mile of communications that is needed to downline distribution devices such as capacitor banks, reclosers, voltage regulators, Advanced Metering Infrastructure (AMI) collector points, and Distributed Energy Resources (DER) such as solar and wind.
Where do you think the energy industry will be in the next ten years and how much do you think that the acceptance of industry-wide standards like 802.16s will play a part in this matter?
This is a difficult question as the energy industry is changing at a pace that hasn't been seen in many decades. I think we will see a movement from centralized power systems to more decentralized power, although not everywhere. Energy storage for solar and wind will most likely become practical in that time frame. All of that means that telecommunications to the farthest endpoints of the distribution system will be needed. The IEEE 802.16s standard will be very important as utilities build out their downline distribution feeder telecommunications systems so they can be supported for a longer period of time in the future, which is what standard technology brings. Additionally, Ondas' ability to be frequency agnostic gives utilities the ability to use multiple spectrum bands to meet their operation's requirements.
You can visit our website www.ondas.com to find out more about our services and how our technology is changing the way mission critical operations handle their data communications needs.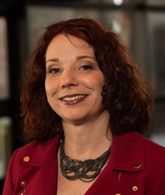 About Ondas
Kathy Nelson worked at Great River Energy as a telecommunications engineer for nearly 25 years and recently served as UTC's Board Chair. Ms. Nelson is currently employed by Ondas Networks (formerly Full Spectrum), a wireless networking company that designs and manufactures its multi-patented, Software Defined Radio (SDR) platform for Mission Critical IoT (MC-IoT) applications. Ondas' customer end markets include Utilities, Oil & Gas, Transportation and Government. Customers use our SDR technology to deploy their own private licensed broadband wireless networks. We also offer mission-critical entities the option of a managed network service. Ondas' SDR technology supports IEEE 802.16s, the new worldwide standard for private licensed wide area industrial networks.
The content & opinions in this article are the author's and do not necessarily represent the views of AltEnergyMag
---
Comments (0)
This post does not have any comments. Be the first to leave a comment below.
---
Post A Comment
You must be logged in before you can post a comment. Login now.
Featured Product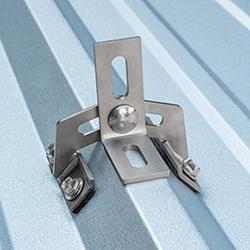 They have been changing the game for 10 years with their original Top Mount line for Asphalt Shingle roofs, and by now supplying one of the widest ranges of solar mounts in North America. From their patented products, to the custom production services they offer, QuickBOLT has been working with solar installers for nearly a decade to make solar installations easier than ever before.