By pairing solar shingles with a re-roof or new construction, the cost is kept low. Instead of doing two separate projects (a new roof and a new solar system) you are only doing one integrated project.

Kimberly Farnham | RGS Energy
What is BIPV (Building-Integrated Photovoltaics) and isn't it expensive for the average homeowner, just like solar?
Solar actually isn't expensive. It is an investment. One that I might add, pays for itself and works for you to save you money! By pairing solar shingles with a re-roof or new construction, the cost is kept low. Instead of doing two separate projects (a new roof and a new solar system) you are only doing one integrated project. What is the ROI on a traditional re-roof?
Will you explain the POWERHOUSE™ 3.0 Solar Shingle System and who might benefit from a solar roof?
If you own a home and have an electric bill, you will benefit from a POWERHOUSE™ system. Homeowners enjoy increased home value, monthly savings on electric bills, and tax incentives.
How durable is this solar shingle?
Class A Fire Rating, 200 mph wind rating, Class 2 hail rating (1 ½" ice ball), UL 1703 impact rating (2" steel ball).
What improvements has RGS Energy made on the POWERHOUSE™ solar shingle, from Dow's previous generations?
POWERHOUSE™ 3.0 uses Silicon solar cell technology, as opposed to CIGS used in the previous generations. By changing the technology, it has lowered the cost and increased the power efficiency.
Does this product qualify for any incentives or renewable tax credits?
Yes, POWERHOUSE™ qualifies for incentives and tax credits exactly like traditional rack and mount solar panels would. It is both a roofing product AND a solar product.
Are there any special alterations required to replace a traditional roof with solar shingles?
An understanding of how to install the POWERHOUSE™ solar shingles, which we offer. We have an installation video as well as offer on-site training to companies who wish to be Certified POWERHOUSE™ Professionals.
What other equipment is required with the shingles to complete the system?
Similar to a traditional rack and mount system: An inverter, rapid shut down, and optional monitoring. The system is also compatible with batteries!
How does the power efficiency of a solar shingle compare to traditional solar panels? What about the cost difference?
Efficiency of a solar shingle is right in line with that of traditional rack and mount panels. The solar shingle is one-fifth the size and one-fifth the efficiency of a traditional solar panel.
Regarding cost, POWERHOUSE™ 3.0 is an affordable option for homeowners who need a new roof and are looking to incorporate solar. It's competitive with traditional rack and mount panels, plus still qualifies for the federal tax credit and other local renewable energy incentives.
About Kimberly Farnham
Kimberly is an innovative and dedicated environmental advocate with many years of solar industry experience that cover sales, marketing, training, and operations. Currently she works as the VP Business Development at RGS Energy, where she creates and consummates new business opportunities, executes company sales and marketing plans, and develops opportunities to expand the POWERHOUSE business and RGS Energy brand. Kimberly is a driven leader who is passionate about renewable energy technology and educating others on the benefits of clean power.
The content & opinions in this article are the author's and do not necessarily represent the views of AltEnergyMag
---
Comments (1)
I have been trying for years to buy Powerhouse shingles, even back when Dow was the owner. I have found no one in Pennsylvania who is installing them. Can you provide the contact information for several installers? Powerhouse shingles seem to be a fantastic idea, but RGSE appears to be on the verge of bankruptcy unless they quickly begin doing installations.
Post A Comment
You must be logged in before you can post a comment. Login now.
Featured Product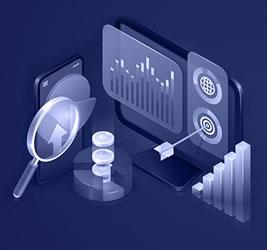 At Precedence Research we combine industry-leading insights with ground-breaking research techniques to help our clients successfully address their unique business challenges and achieve mission-critical goals. Our suite of services is designed to give tailwinds to businesses.