By pairing solar shingles with a re-roof or new construction, the cost is kept low. Instead of doing two separate projects (a new roof and a new solar system) you are only doing one integrated project.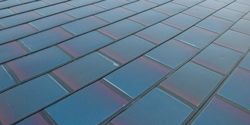 Solar shingles and solar windows signify what solar can, and most likely, will be in the future-integrated and sleek. With lower prices, this technology should take off in the near future.
Records 1 to 2 of 2
Featured Product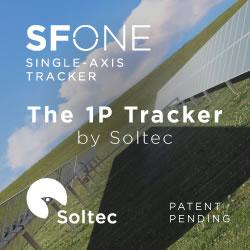 Soltec manufactures and supplies solar trackers designed and proven for extreme climate conditions, which is an ideal solution for any region's environment. Soltec's trackers are self-powered, requiring no additional PV module or grid-powered connection. Bifacial modules collect energy on both the front and rear sides, capturing reflected irradiance from the ground surface under and around the tracker and from other modules. Depending on site conditions, bifacial yield-gain can reach +30 percent.