This year we will be showcasing the addition of our new LFP lithium models. Available in 24-volt 2.3 KWh and 48-volt 6.5 KWh stand-alone systems, these high-quality LiFePO4 batteries offer built-in BMS in a compact design. Booth #2728

SPI Q&A with | Rolls Battery
Your company will be exhibiting at SPI & ESI 2019, what is it that makes this an important event for your company?
As the largest solar event in North America, SPI & ESI continues to provide an opportunity to make new connections and to discuss potential opportunities to expand our growing distribution network worldwide. In addition, this event offers an ideal setting to reconnect with our existing customers.
What makes your booth a must visit for SPI & ESI 2019 Attendees?
Our wide range of deep cycle batteries is chosen for small to large-scale residential and commercial renewable energy applications. Our time at the show is often spent providing general Q&A and assistance with battery bank sizing as well as troubleshooting existing systems to prolong the performance and life of the product. Given that battery performance relies on proper installation and ongoing care, we see this as a valuable opportunity to meet face-to-face with those who are choosing and installing our products.
This year we will be showcasing the addition of our new LFP lithium models. Available in 24-volt 2.3 KWh and 48-volt 6.5 KWh stand-alone systems, these high-quality LiFePO4 batteries offer built-in BMS in a compact design, delivering maintenance-free convenience and fast charging capability in a versatile and scalable platform.
When you get a chance to walk the exhibit hall floor yourself, what is it you will be most interested to see? Any educational sessions, pavilions etc. you plan on attending?
We often use this time to visit with various manufacturers and companies offering complementary products & services to familiarize ourselves with their products and to learn about any changes or new advancements in the industry. This also provides us with an opportunity to then offer guidance and educate our own customers on system setup and programming to ensure our batteries are properly charged and maintained.
Energy Storage is undertaking rapid advancements and growth. Give us an idea on how your company and product is being utilized now for energy storage.
We continue to see significant growth, particularly in off-grid and battery-based backup energy storage solutions. Our deep cycle models offer a variety of scalable solutions to meet the increasing capacity requirements of these applications and we continue to work closely with our distributors in various regions to expand and adapt our product offering to meet their particular demands.
Give us your thoughts on what the future holds for energy storage.
Although we've seen a growing interest in other battery technologies in recent years, deep cycle lead-acid batteries have and will continue to offer the best value when considering overall energy storage cost, safety, recyclability and product longevity in most residential and commercial battery-based storage applications.
The content & opinions in this article are the author's and do not necessarily represent the views of AltEnergyMag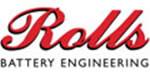 Rolls Battery
Surrette Battery Company, the exclusive manufacturer of Rolls Battery, is one of North America's leading lead-acid battery manufacturers. Established in 1935, with a production facility in Salem, Massachusetts, Surrette Battery Company relocated to Canada in 1959 and is the Nation's only remaining independent battery manufacturer.
Other Articles
Focusing solely on affordable off-grid installations, their goal is to provide sustainable, inclusive and reliable clean energy solutions to improve the lives of 1 million Mexican residents by 2025.
The first session will provide an intermediate overview covering battery selection for various residential & commercial installations, proper system sizing and installation. The second session will continue this discussion. NABCEP Booth #43
Rolls will also be participating as a product sponsor at the first annual Solar Games where competing teams will build a residential rooftop solar + storage system. Booth #847
---
Comments (0)
This post does not have any comments. Be the first to leave a comment below.
---
Post A Comment
You must be logged in before you can post a comment. Login now.
Featured Product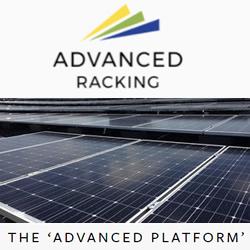 The 'Advanced Platform' simplifies the installation process by using universal mounting hardware that works perfectly across all roof types. Smart roof connection kits then connect to the specific roof's surface. The Advanced Platform is versatile: Our common design can be your single solution for all roof types.