Supply chain disruptions and other issues related to the pandemic have manufacturers and green energy companies worried their projects in development won't be able to benefit from tax credits set to expire at the end of this year.
Wind and Solar Call for PTC & ITC Safe Harbor Due to Coronavirus
Megan Ray Nichols | Schooled by Science
The renewables sector asks for two additional years of safe harbor for projects looking to take advantage of the PTC and ITC — wind and solar tax credits. These legislative asks arose primarily due to the uncertainty caused by the COVID-19 outbreak.
Supply chain disruptions and other issues related to the pandemic — like the suspension of construction projects in some areas of the U.S. — have manufacturers and green energy companies worried their projects in development won't be able to benefit from tax credits set to expire at the end of this year.
What Are the PTC & ITC?
The PTC and ITC are two different tax credits — the solar investment tax credit (ITC) and wind production tax credit (PTC) — that incentivize investment in renewables. Right now, the ITC functions as a 26% federal tax credit that solar investors can claim against the tax liability of a residential or commercial utility. Residential investors have the option to apply this credit to their personal income taxes.
This year, the ITC declined in value. In 2019, it was a 30% tax credit, while next year, it will drop to 22%. In 2022, it will be eradicated for residential projects, and will only offer a 10% credit on commercial utilities.
The PTC, which is a 60% tax credit, will end by December of this year with no phase-out.
Developers Concerned Over Missing the PTC & ITC
While the 2020 step-down from 30 to 26% isn't substantial, projects must be finished by the end of this 2020 to receive the tax credit. For solar developers, this may mean losing out on the 26% version of the credit. For wind developers, the inability to finish projects by the end of 2020 may mean forfeiting the 60% credit.
In both the wind and solar industry, developers had included the credit in their business plans. Many projects hope to take advantage of the benefits this year. Still, supply chain and employee setbacks have made progress on green energy projects nearly impossible — postponing some of these plans. As a result, many companies have substantial investments in projects that may see delays of months or more.
The demand for green projects has also experienced a rapid decline. Businesses can achieve substantial financial gains from solar plans. However, as the economy slows down, not all have the cash necessary to begin construction on a new solar undertaking.
Many organizations in the industry expect no further business as demand slips away. Some projects wouldn't have met the end-of-the-year deadline for the PTC and ITC. However, the current crisis means they're almost sure to complete after 2020 and lose out.
The Solar Energy Industries Association (SEIA), a trade group in the U.S., said in a letter that "it is evident that the COVID-19 pandemic is taking a toll on our industry." The group noted that "it is possible that companies could be unable to meet project delivery deadlines, which could change the tax treatment or eligibility for state incentives for those projects." Similar to other trade groups in the sector, the SEIA is asking the government for assistance.
Experts an uncertain how long the supply chain will be unsteady, or for how long government agencies will encourage social distancing. This added vagueness has worried the industry.
Green Energy Sector Asks for Inclusion in Relief Efforts
The initial coronavirus relief bill, also known as the CARES act, includes stimulus for small businesses and airlines, as well as $300 billion for Americans via direct deposit or check payments. Unfortunately, the bill did not touch on the renewables industry.
In response, major industry organizations have asked Washington for assistance. The Solar Energy Industries Association (SEIA) asked for an additional two years of safe harbor for two key sections of the ITC, as well as for the Five Percent Safe Harbor agreement to "accommodate all equipment delivered by the end of the years in 2020 and 2021."
The Five Percent Safe Harbor agreement locks in the current year's ITC for specific projects that have begun construction, or equipment related to those projects, even if they don't reach completion before the ITC steps down — as long as they finish building before the ITC phases out entirely.
Similarly, the American Wind Energy Association (AWEA) has called for an extension of the PTC Five Percent Safe Harbor agreement to ensure current wind projects — regardless of completion date — will still be able to secure the PTC, as long as they meet the criteria outlined in the agreement.
Both industry groups are also seeking payments. As many companies may see losses this year, tax credits aren't necessarily a welcome sight, as they count against income. Some companies hope for an option that will allow them to use the credit directly and receive a much-needed cash infusion.
While future relief legislation may be forthcoming, no safe harbor accommodation was in the initial coronavirus relief bill signed into law on March 27.
Federal Support for Renewable Industry Not Certain
The COVID-19 pandemic has significantly impacted the renewables sector, from decreased demand to an inability to complete projects. To combat the issue, the industry is pushing for safe harbor legislation to existing tax credits — primarily the PTC and ITC — as well as other forms of relief, like the option of direct cash infusions.
However, these initial requests weren't in the original coronavirus relief bill, the CARES act. Now, the Senate will recess for nearly a month.
While lawmakers could return early, it's not clear if there will be another stimulus bill in the near future. Members of both houses are already in quarantine following exposure to the coronavirus or positive tests, and neither chamber allows for remote voting. While the renewables industry may eventually see relief, it's not likely to happen soon.
Meanwhile, the green energy industry will likely have to contend with the current demand for new projects and the present versions of the ITC and PTC.
The content & opinions in this article are the author's and do not necessarily represent the views of AltEnergyMag
---
Comments (0)
This post does not have any comments. Be the first to leave a comment below.
---
Post A Comment
You must be logged in before you can post a comment. Login now.
Featured Product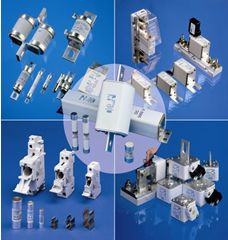 SIBA Fuses: your trusted source for all your circuit protection applications, from solar power to wind power. We are the world leaders in these applications and the most trusted name for your circuit protection needs. We have been working for over 70 years in semiconductor fuses, including ULTRA RAPID®, medium, and high voltage, standard European, miniatures, electronic fuses, and a wide range of DC rated fuses (24 VDC - 5000 VDC) for all types applications. We work with medium and high voltage fuses for protection of transformers, including submersibles, motors, medium and high voltage switchgear, compact substations, cable feeders, and high voltage capacitor circuits. New: Full line of PV UL Listed fuses and fuse holders. Contact us today for more information on our products and services.