On the sales side, showing customers how a home consumes electricity and how their bill is derived – and then how the proposed solar array would help solve their electric bill concerns – makes solar tangible.
Ai-driven Home Solar and Usage Monitoring
Q&A with Brian Lynch, Head of Solar Business Development | LG Business Solutions USA
Tell us about yourself and your role at LG.
My name is Brian Lynch and I'm a Sales Director for LG Electronic's US Solar business. I've been in the solar industry a little over 15 years and have touched all sides of the business, from project development to construction and component sales. I'm a firm believer in the advancement of the clean energy economy and the role that technology can play in improving living and working conditions, and also our environment.

LG partnered with Sense to bring home energy monitoring to consumers. Tell us about that partnership.
Sense brings a really innovative and elegant solution to the market. What we've learned through our consumer research and in conversations with our LG Pro partners is that consumers struggle with understanding how their behavior impacts their electric bill. Sense, through AI-driven analysis, disaggregates the customer's household load to give them visibility into their energy consumption on a device level. This makes them smarter consumers of their energy. It's one thing to go solar to offset grid consumption; it's another thing to consume electricity in a more intelligent and cost-efficient manner. Sense really demystifies the electric bill.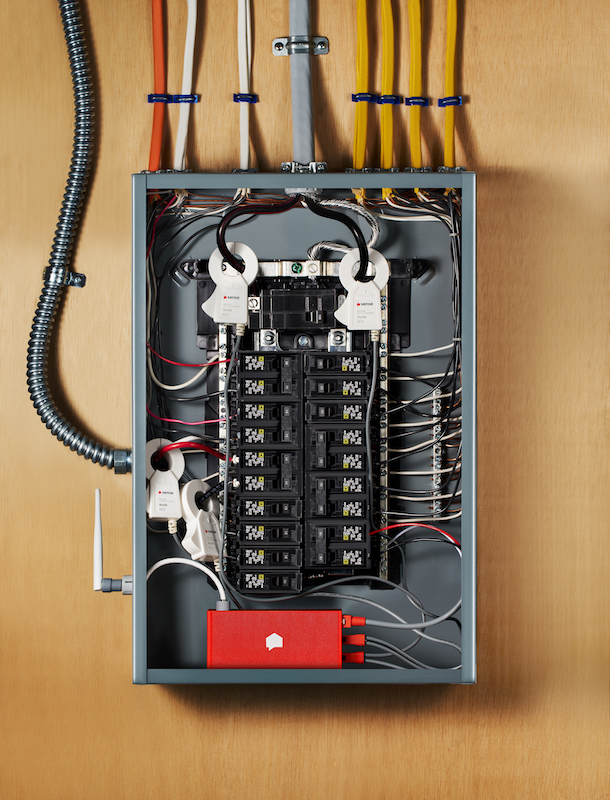 Why was it essential for LG Solar and Sense to collaborate to bring this to solar consumers? What did each side bring to the table and how does this provide seamless integration for end-users?
LG unveiled our second-generation AC module in 2020 and it's a fantastic piece of hardware. We're the only company that's manufacturing both the inverter and solar module, and wrapping up our offering with a warranty. Our in-house developed software, EnerVu, shows performance data on the generation from the solar array, but until now, it only provided insights into energy consumption when the home has a smart meter. Understanding electric usage is an integral part of the energy equation and Sense brings to bear significant, proprietary technology. Instead of simply providing consumption data in aggregate, consumers can now see individual device performance to better understand how each device operates independently. This is a classic example of the sum of the two parts is greater than each individual component.
How engaged are end-users with the product? Do they set it and forget it or can you see how actively they use Sense over time?
Homeowner engagement with Sense is very high. The device learns over time and can be set to provide benchmarks about saving energy and usage. The user experience is intuitive and encourages periodic "check-ins." I've had Sense installed in my house for over a year and while no one should be surprised I look at it frequently, more importantly my wife, who is not in the solar industry, also frequently checks it – whether to see if she remembered to close the garage door, if I turned the oven on when she asked, or simply how much she should anticipate our electric bill will be at the end of the billing cycle.
Do you expect this collaboration to enhance the likelihood of more consumers going solar in that they can clearly see the efficacy of their home improvement investment?
That's certainly a goal. Our research indicates that consumers fundamentally don't understand complex rate schedules. What they understand is once a month their electric utility withdraws a few hundred dollars from their bank account and they think solar is the right solution to stop that. While that's true, showing customers how their home is using energy creates that "ah-ha" moment.
If I am a solar integrator offering LG products, how do you see this partnership helping my business?
LG believes there's a multi-faceted benefit. On the sales side, showing customers how a home consumes electricity and how their bill is derived – and then how the proposed solar array would help solve their electric bill concerns – makes solar tangible. For prospective solar buyers, it also creates a differentiated, personalized, and interactive sales process.
Once the array is installed, having access to consumption information can help mitigate truck rolls. Consumers might think their solar array isn't working properly if their electric bill spikes. But when a solar installer can remotely troubleshoot, then they can explain to the homeowner what's happening without having to incur the cost of truck rolls. The cause might be as simple as a new pool pump being installed in the prior month rather than any problem with the solar installation. While that's a bit of an extreme example, if you've been doing solar long enough, you know it happens.
Give us an idea on the installation and setup process for the Sense Solar Home Energy Monitor.
Sense is super simple to install. You just need two sets of CT clamps and then some simple networking. From start to finish, it takes no more than 10 minutes. And, when purchased through the LG partnership, the devices are pre-provisioned to automatically connect LG's EnerVu with Sense. It's a simple set-up with long-term benefits.
If a homeowner also has Energy Storage can this monitor help manage that?
At a high level, Sense can provide insights into energy consumption so homeowners can make smarter choices on load prioritization to help extend the life of their energy storage system. Today, it's an informational resource. Tomorrow, we hope for deeper integration into connected devices.
LG's energy strategy is underpinned by the recognition that just as we've gone through an inflection point over the last decade with the "internet of things," the next evolution will be in the "energy of things." From EVs to the increased adoption of ESS, understanding your power generation and your energy consumption will unlock significant value for all participants in the electrified economy.
The content & opinions in this article are the author's and do not necessarily represent the views of AltEnergyMag
---
Comments (0)
This post does not have any comments. Be the first to leave a comment below.
---
Post A Comment
You must be logged in before you can post a comment. Login now.
Featured Product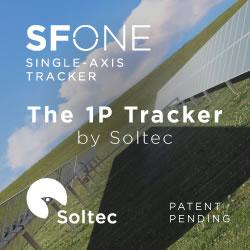 SFOne is the 1P single-axis tracker by Soltec. This tracker combines the mechanical simplicity with the extraordinary expertise of Soltec for more than 18 years. Specially designed for larger 72 an 78 cell modules, this tracker is self-powered thanks to its dedicated module, which results into a lower cost-operational power supply. The SFOne has a 5% less piles than standard competitor, what reduces a 75% the labor time.