The Eco-Intelligent Li is the only smart battery management system that allows Lithium Iron Phosphate (LiFePO4) battery technology to work with sealed lead acid battery (SLA) technology. Both technologies have their strengths and benefits.
Nature's Generator Eco-Intelligent Lithium Smart Battery Management System
Q&A with Lawrence Zhou, CEO | Nature's Generator
Tell us about yourself and your company Nature's Generator.
Nature's Generator has been serving the home renewable energy community over 7 years, from Oxnard, California. The company was founded on the principle of making clean electricity accessible and affordable to people everywhere to aid in the climate-change fight.
Our main objective is to keep our products affordable to consumers. Solar can be intimidating to even the more experienced solar users so there's no need to overprice products and scare them further away. We're all fighting the same battle–climate change–so it's important that we continue to welcome new users to renewable energy, as we can use all the help we can get.
Affordability is a focal point even in our research and development. For example, our recently launched Eco-Intelligent Li technology was specifically designed to save users money by allowing the system to be maintained or upgraded without requiring a full replacement. We'll explain more about that later on.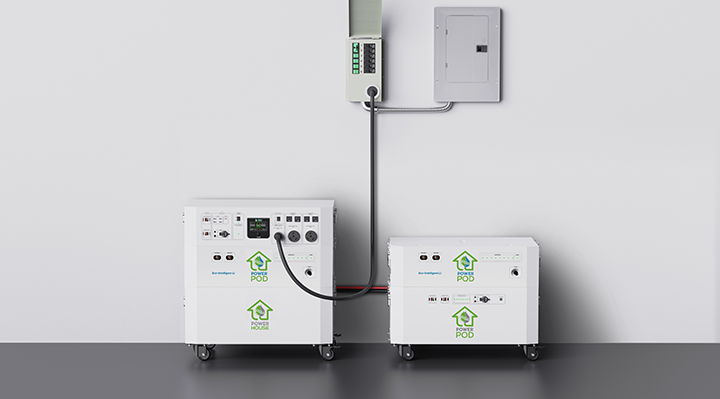 Nature's Generator just launched the Eco-Intelligent Lithium smart battery management system. Tell our readers what sets this system apart from others?
First, the Eco-Intelligent Li is the only smart battery management system that allows Lithium Iron Phosphate (LiFePO4) battery technology to work with sealed lead acid battery (SLA) technology. Both technologies have their strengths and benefits. For instance, SLA offers high-power output, good cold weather performance and is very affordable while LiFePO4 offers higher power density, recharges with exceptional speed and provides longer life cycles. Giving these two technologies the ability to work together is an example of the whole being even better than the parts!
Second, the Eco-Intelligent Li also allows for new and old Eco-Intelligent Li batteries to be used simultaneously without adverse ramifications. In the past, if a new battery was added to an existing system, it becomes drained in little to no time. The Eco-Intelligent Li solved this problem by adaptively adjusting the discharge-current of old and new batteries through a current sharing control strategy. This innovative solution completely changes the way we approach batteries in the future–rather than replacing an entire battery system, individual batteries can now be replaced, or added, as needed.
These two new technological advances offer consumers unprecedented savings. And, at the risk of sounding repetitive, we're confident that cost-effective solutions will attract more users to ultimately help fight climate change.
Share with us the installation process, is this a DIY project or is this something a homeowner would want a professional to set up?
When Nature's Generator conceptualizes, designs and creates the products, we always focus on the user experience. The way Nature's Generator products work is "Point, Plug and Power". Point the solar panels toward the sun, plug in the cables and power your appliances. We would recommend professional installation for certain products due to their unique characteristics, but we also see some capable DIYers installing the whole systems by themselves.
You say products are designed specifically for home integration, what does that mean exactly?
Home integration means that the solar PV panels, wind turbines, the Powerhouse battery storage generator plus power pods and the Eco-Intelligent Li smart battery management system will all be connected to the power in your home and these multiple systems and devices will ultimately function together as one complete system. Imagine it as if you're building your own micro grid that supplies the power to your own home when you need it.
Why is keeping down the cost of your solar-powered generator products so important to Nature's Generator?
To help with the climate-change challenge, Nature's Generator was founded on the principle of making electricity available, accessible and affordable to everyone–both here in the US and around the world.
Globally, having access to reliable electricity can be life-changing for families. It can increase earning-power for adults. For children, electricity can improve their education and ,subsequently, their future-life opportunities.
And now, as we sit at the precipice of an environmental turning point, it is more important than ever to give people the affordable ability to harness the abundant sunshine that hits our planet every day.
If we can turn this free, renewable solar power into electricity at most homes we can meet the tight deadline needed to transition to clean, renewable solar power and reduce the world's dirty carbon footprint.
So, we strongly believe keeping our products affordable to everyone, can not only be life-changing to families, but it can be life-saving to world ecosystems -- and therefore to future generations and humanity as a whole.
You speak a lot about keeping your products cost effective. Are there any tips you would like to give our readers in this department?
Yes. Admittedly, we're fanatical in the belief that if we can offer good value on our solar-powered generator systems, they will be widely used.
In the long run, of course, solar-powered systems will save homeowners a lot of money. Our goal is more immediate–to make the initial investment in a clean energy system as low as possible. We are continuously brainstorming and developing products that help consumers save money.
For this reason, we want to remind readers that the U.S. Federal Solar Tax Credit for residential solar photovoltaic systems was increased to 30% and remains until 2032. The dollar-for-dollar deduction is claimed against federal income taxes owed. The system's installation must be completed in the tax year it's claimed. Any unused credit can be claimed against your next year's taxes. There is no cap to the amount that might be claimed.
This is an example of smart government policy. This is a big deal. Taking advantage of the solar tax credit can help make doing the right thing more affordable for US homeowners.
The content & opinions in this article are the author's and do not necessarily represent the views of AltEnergyMag
---
Comments (0)
This post does not have any comments. Be the first to leave a comment below.
---
Post A Comment
You must be logged in before you can post a comment. Login now.
Featured Product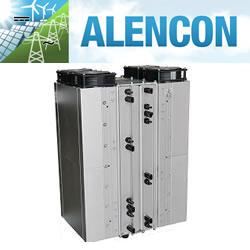 Alencon Systems is the premier manufacturer of high power, high voltage DC:DC optimizers for alternative energy applications including solar, battery energy storage, Microgrids, Fuel Cells and Electric Vehicle charging. Alencon's DC:DC converter offerings include the SPOT, BOSS and CUBE series DC:DC converters. The SPOT is a modular, uni-directional DC:DC solution ideal for solar applications. The BOSS is a modular, bi-directional unit for use with battery energy storage. The CUBE is a monolithic DC:DC converter which is available in both uni-directional and bi-directional modalities. Pictured above, is the Alencon SPOT.