She brings her insights and shares the history and mission of the SEPA and RE+ company in my interview that we held and recorded during the RE+ event in Las Vegas in September 2023.
Sheri Givens - the Moving Force Behind the SEPA - An Exclusive Interview
Article from Elena Shlychkov | Green Desk Marketing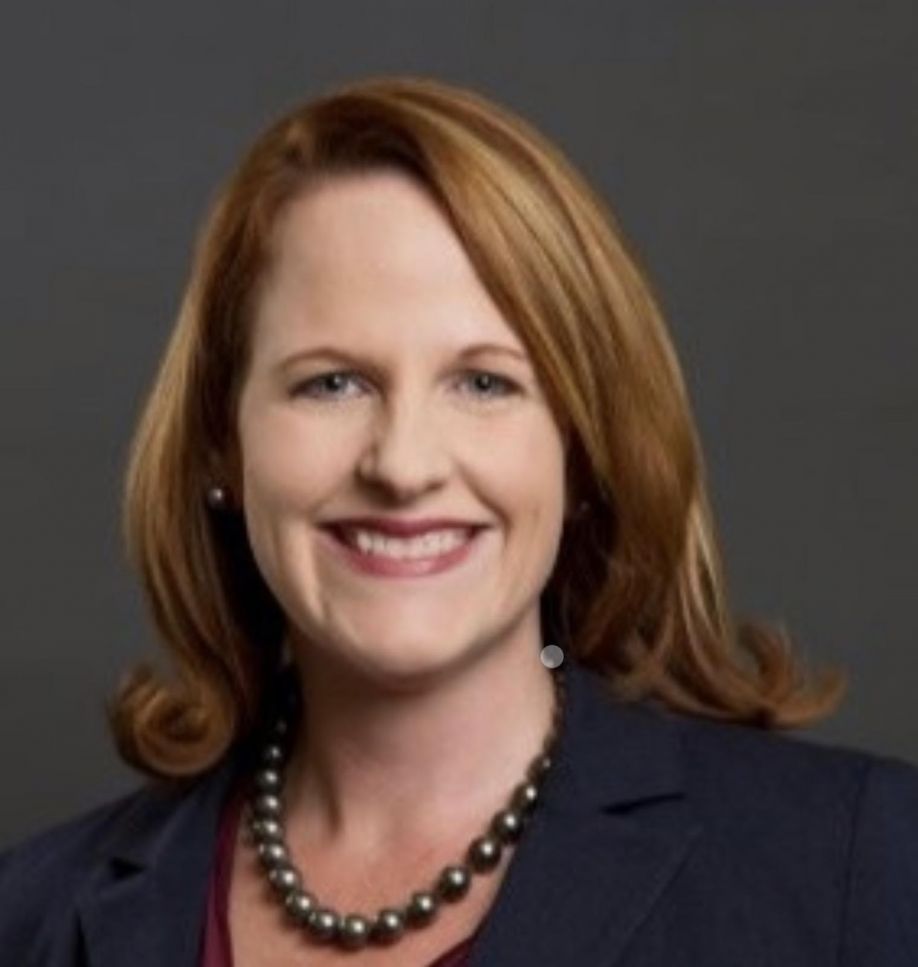 Sheri Givens - the current president and Chief Executive Officer of SEPA ( Smart Electric Power Alliance), has worked in the Energy industry for over twenty years. She served as ​​the vice president of U.S. Policy and Regulatory Strategy at National Grid, worked as an attorney for the Public Utility Commission of Texas, and monitored projects in legal, regulatory, legislative, and external affairs sectors. She brings her insights and shares the history and mission of the SEPA and RE+ company in my interview that we held and recorded during the RE+ event in Las Vegas in September 2023.
Sheri, please tell me about your background and what motivates and drives you to work in the renewable energy sector.
I have worked in the energy field for 20 years, starting as an attorney for the Public Utilities Commission in Texas. I was appointed by the Texas governor and worked for the Regulator. Later, I worked as a Utility Consumer Advocate in Texas, where I led an office with 20 attorneys and consultants representing the rights of 20 million resident community members and small business clients. I spent four years in the above role advocating for consumers and being their voice in the energy sector.
As we progressed, I joined the Board of the Electric Reliability Council of Texas (ERCOT), where we oversaw all transmissions and many regulations in the sector. One of the milestones of my involvement was dealing with rotating outage cases that we experienced in 2011. The impact of the occasion was devastating, and I testified as a consumer advocate about the possible damage to the infrastructure and businesses in Texas. The case reached the federal level; however, we experienced the same problem in 2021 because we didn't make enough efforts to address the issue in 2011. I often say that we must better winterize and weatherize our consumers and put "sweaters on our generators."
It was interesting that Sheri Givens brought the rotating outage emergency accident to my attention. So, I researched the rotating outage and discovered the following facts. The Electric Reliability Council of Texas (ERCOT) — the Texas grid operator — declared an Energy Emergency Alert (EEA) Level 3. Austin Energy and utilities across the state have been instructed to initiate rotating outages because there wasn't sufficient power to meet consumer demand.
According to www.Austinenergy.com "Rotating outages are controlled, temporary interruptions of electrical service implemented by utilities when ERCOT must reduce demand on the system. This type of demand reduction is only used as a last resort to maintain the electric system's reliability. Rotating outages are carefully planned to minimize the impact on critical infrastructure and customers as much as possible. Some measures consumers should take include keeping their thermostats at 68 degrees or lower, wearing warm, comfortable clothing to stay warm indoors, and keeping doors and windows closed to minimize heat loss from the home."
Sheri, what is your take on your role as a Consumer Advocate?
The consumer advocate role was an excellent opportunity to understand consumers' needs. Consumers wanted to know what to expect from the market. My one-on-one conversations with homeowners, business owners, families, and military groups aimed to educate them about energy efficiency, ways to save money on electric bills, and more. These conversations resonated with consumers because they saw the immediate benefits of choosing a carbon-free path. (In a reverse-case scenario), these conversations made me realize that I genuinely love educating and assisting people with information that helps them make thoughtful decisions regarding utilities.
Sheri, please tell me what happened next.
I started my consulting business, 'Givens Energy,' and worked there for five years. I consulted with clients and initiated consumer education campaigns on energy sources for low-income customers, ways for businesses and homeowners to save money on utility bills, and more. In 2018, I moved from Texas to Boston to fulfill the Vice President of U.S. Policy and Regulations Strategy role at National Grid. National Grid is a 20 million-customer organization that primarily serves New York, Massachusetts, and Rhode Island, focusing on equitable customer service, building clean energy utilities, and transitioning to clean energy for the benefit of all. I worked across several states on regulatory policy issues. It was an excellent opportunity for me to grow and become familiar with the many challenges of the clean energy sector.
How did the move to RE+ happen?
A few months ago, I was appointed President and CEO of SEPA. My predecessor, Julia Hamm, served as CEO of SEPA for about twenty years and created this event. It began as Solar Power International (SPI) and evolved into the RE+ event five years ago. She did excellent work educating and promoting green energy. She was an influential figure in our industry who made this possible, and I couldn't be more pleased, honored, and happy to step into the role after her. (RE+ now celebrates its 5th Birthday and focuses on solar and storage, along with all the tools to help communities go carbon-free).
Can you share a few words about the current status of SEPA?
SEPA is a 501(c)(3) non-profit organization with eleven hundred members divided into various groups and regulated differently. In addition, we work with about three hundred ambitious corporate members, including Amazon, Hitachi, Honda, and government and academic institutions. Such government organizations help us, and we help them find information on carbon-free and green energy technologies relevant to their research and projects. We have several mechanisms to deliver knowledge through various channels within our organization, including research, advisory services, reports, social media, podcasts, and video materials.
Did I thoroughly answer your questions?
Yes, and I am genuinely grateful for your time and heartfelt sharing! SEPA is continuously tackling multiple projects to progress carbon-free systems and solutions. Whether there are projects in resilience, energy storage, emerging carbon-free technologies, or the policy sector, the team and the leadership of the current and previous SEPA CEOs made a significant promise and showed dedication to sustain the movement.
About Elena Shlychkov
I'm an experienced Marketing, Media, and SEO Content Strategist specializing in creating user-friendly websites, optimizing customer journeys, and generating comprehensive Google Ads and Google Analytics reports. My background also includes crafting effective client education programs and project management campaigns. I'm passionate about promoting and covering events in industries such as Renewable Energy, Electric Vehicles, Wildlife Preservation, and Responsible Healthcare.
About Green Desk Marketing
I run the Green Desk Marketing LLC, where we stand as a preferred partner for sustainable businesses, health and wellness service providers seeking expert assistance with P.R., digital marketing, and media outreach. Discover more about how we can support your goals at https://greendeskmarketing.com. Your success is our mission.
The content & opinions in this article are the author's and do not necessarily represent the views of AltEnergyMag
---
Comments (0)
This post does not have any comments. Be the first to leave a comment below.
---
Post A Comment
You must be logged in before you can post a comment. Login now.
Featured Product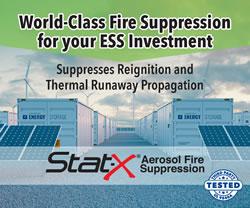 Stat-X® condensed aerosol fire suppression is a solution for energy storage systems (ESS) and battery energy storage systems (BESS) applications. Our Stat-X condensed aerosol fire extinguishing product was tested for efficacy in suppressing li-ion battery fires. It was found that the product successfully extinguished single and double cell battery fires. This testing was conducted in parallel with a large battery fire testing program on behalf of a large energy storage company.