Funds to accelerate expansion of ZAF production and hiring activities in 2018
JOPLIN, Mo. - August 13, 2018 - ZAF Energy Systems Inc. (ZAF), a developer of next-generation battery technology, announced today that it has received $300,000, the first installment of a $600,000 investment from Missouris Department of Economic Development (DED) fund as part of the states Venture Capital Co-Investment Program.

Demand for ZAFs nickel zinc (NiZn) battery as a replacement for lead-acid batteries in key market segments is growing. The company will use the investment to hire employees, expand production, and forge strategic supply chain partnerships. This additional production capability will enable ZAF to meet growing customer demand, which will accelerate licensing and joint venture negotiations and commercialize NiZn batteries on a global scale.
Randy Moore, president and CEO of ZAF Energy Systems, commented, "This award will help us meet our goal of substantially increasing our production capacity, thus enabling us to keep pace with growing demand for our battery technology. We have demand now for over a million batteries in what we call soft backlog, meaning that customers have told us that when the manufacturing capacity is available, thats the quantity they will order."
ZAF has already cultivated strong relationships with companies in the commercial trucking, telecommunications, and large-scale data storage industries that are in search of powerful, cost-effective, and environmentally friendly battery solutions. ZAFs NiZn batteries have potential uses in a wide range of applications including: automotive, heavy trucking, remote telecom, renewable energy, and marine. NiZn batteries are poised to disrupt the $50 billion conventional lead-acid battery market with their ability to provide twice the storage capacity and three times the power of legacy lead-acid batteries in a smaller, lighter package. They provide a powerful and affordable alternative to their lead-acid counterparts while generating a lower environmental impact.
About ZAF Energy Systems, Inc.
Incorporated in 2011 and with locations in northwestern Montana and southwest Missouri, ZAF Energy Systems develops and commercializes next-generation battery technologies that use sustainable, non toxic materials and can be safely and easily recycled. Its breakthrough battery technologies include a nickel zinc (NiZn) chemistry and a zinc air chemistry, both of which deliver the highest power and energy density of any battery system in their class. ZAFs rechargeable batteries provide long-life and economical solutions in a safe package for a variety of applications, including: electric vehicles, commercial trucking, renewables integration, back-up power, consumer electronics, mobility, and recreation vehicles. For more information, visit: www.zafsys.com
Featured Product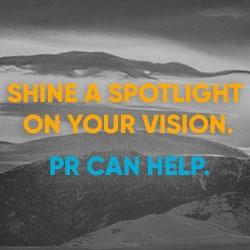 FischTank Marketing and Public Relations provides communications and marketing services to both start-up and established renewable energy companies. We provide media relations, content writing, digital/social media, and other marketing support to companies working in sectors spanning solar, LED lighting, energy storage, hydrogen, battery development and manufacturing, alternative fuels, and more. Our clients have been featured in top tier media including print, online and broadcast.