Congressmans longstanding leadership on wind power creates jobs and benefits for farm and factory towns across Iowa
MAHASKA COUNTY, Iowa—The American Wind Energy Association named Rep. Dave Loebsack (D-Iowa) a U.S. Wind Champion for the 115th Congress at an event hosted by MidAmerican Energy in their Prairie Wind Farm operations center. AWEA presents U.S. Wind Champion Awards to members of Congress from both parties who demonstrate strong leadership in support of the American wind industry and the jobs it creates.

Congressman Loebsack said, "Across the state, folks know just how much the wind energy sector means to Iowa. Currently, nearly 40 percent of the electricity produced in Iowa comes from wind! Additionally, it brings good jobs to the state, boosts our rural economy and helps end our nations dependence on foreign oil. As the co-chair of the Renewable Energy and Energy Efficiency Caucus in the House, I have helped lead the way in promoting important initiatives, such as the Production Tax Credit, that assist the wind energy sector, as well as help boost our rural communities. Iowans know that wind works!"
"MidAmerican Energy is a leader in renewable wind energy, and it's thanks in part to Congressman Loebsack's leadership and long track record of supporting wind energy policies that make sense for our customers," Adam Wright, president and CEO of MidAmerican Energy, said. "Wind energy is clean and renewable, it helps keep our rates low and it benefits Iowa's economy."
"Congressman Loebsack has been a strong and consistent advocate for Iowas wind workers and farming communities," said Tom Kiernan, CEO of AWEA. "He has long defended a level playing field for wind, helping retain stability for U.S. manufacturing and encouraging investment in wind energy technology. The Congressmans support for wind helps grow Iowas economy and we are proud to recognize him with the U.S. Wind Champion Award."
Congressman Loebsack is part of Iowas longstanding tradition of bipartisan support for wind energy. Earlier this year, AWEA presented Wind Champion Awards to Senator Chuck Grassley and Congressman David Young.
Iowa is a national leader in wind power. Last year, wind farms generated 37 percent of the electricity produced in Iowa, a larger share than any other state. Close to 8,000 Iowans work in the wind industry and there are 11 active wind-related manufacturing facilities in the state. Iowas wind industry represents over $14.2 billion in private investment and wind energy is a drought-proof cash crop for Iowa farmers, with land lease payments totaling $20-25 million each year.
The U.S. is a global leader in wind power thanks to world-class natural resources and technological innovation. American wind power creates economic opportunity, homegrown energy, and clean air. A record 105,000 Americans across all 50 states work in wind, and wind affordably and reliably supplies over 6 percent of U.S. electricity, creating clean air benefits worth more than $8 billion each year.
###
About the American Wind Energy Association:
AWEA is the national trade association of the U.S. wind energy industry. We represent 1,000 member companies and over 100,000 jobs in the U.S. economy, serving as a powerful voice for how wind works for America. Members include global leaders in wind power and energy development, turbine manufacturing, and component and service suppliers. They gather each year at the Western Hemispheres largest wind power trade show, the AWEA WINDPOWER Conference & Exhibition, next in Houston, May 20-23, 2019. Find information about wind energy on the AWEA website. Gain insight into industry issues on AWEA's blog, Into the Wind. And please join us on Facebook, and follow @AWEA on Twitter.
About MidAmerican Energy Company:
MidAmerican Energy Company, headquartered in Des Moines, Iowa, serves 770,000 electric customers and 751,000 natural gas customers in Iowa, Illinois, Nebraska and South Dakota. Information about MidAmerican Energy is available at midamericanenergy.com and company social media channels.
Featured Product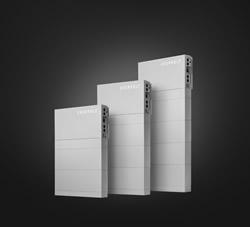 Extract maximum power production from every roof size and shape. HIT® AC Series combines the module efficiency of Panasonic solar panels with the intelligence of Enphase microinverters. A built-in IQ 7X microinverter with Individual MPPT (Module-level Power Point Tracker) tracking helps deliver an all-in-one module that offers design flexibility, reduced installation time, and a higher ROI. Field-replaceable microinverter with no DC wire management required yields lower cost of ownership.