PV Chengdu 2020 is envisioning an exhibition floor of 15,000 sq.m, with 200 quality exhibitors displaying state-of-the-art PV technology, like raw material, PV panels, batteries, cells, inverter, controller, connector, cable, mounting system, production, monitoring, testing, cleaning equipment, PV application, storage battery, etc.
Exhibits

−Raw Material
−PV Panel/Cell/Module
−Inverter/Controller/Storage Battery
−PV Bracket/Accessories
−Production/Testing/Cleaning Equipment
−PV Application/Solar lighting
−Mobile supplies
−Others
Contact :
Guangdong Grandeur International Exhibition Group
Contact Person: Ms. Mandy Tsang
Tel: +86 20 2903 7372
Mobile/Whatsapp/Wechat: (+86) 15918775956
E-mail: mandyt_1@163.com; grand.gz@grahw.com
Featured Product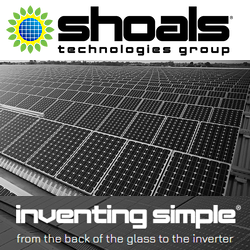 Inventing Simple® isn't just a slogan to us, it's a way of life. Using simple plug-and-play ideology, we revolutionized solar installations in 2003 with our Interconnect System™. Our harnessing system is now the gold standard EPC's use around the world. By using simple ideas, we are making solar energy a more affordable and clean power source for future generations.