Landfills are overflowing and the ecosystem is suffering as a result of global overconsumption, posing a severe threat to environmental sustainability. trash-to-energy (WtE) technology is one remedy that not only solves the trash issue but also offers a sustainable energy source. With a CAGR of 4.71% from 2022 to 2030, the market for waste-to-energy is anticipated to reach around US$ 85.18 billion by that year.
What is Waste to Energy (WtE)?

Waste to energy (WtE) is the process of generating energy (such as electricity, heat, or fuel) from waste materials. This process is also known as energy recovery or resource recovery. The main purpose of WtE is to reduce the amount of waste that ends up in landfills, which not only takes up valuable space but also produces harmful greenhouse gases like methane. The energy is generated from waste that comes out from commercial, industrial, and domestic sectors.
Market Overview
The global waste-to-energy market size was valued at US$ 56.31 billion in 2021 and it is expected to hit around US$ 85.18 billion by 2030 with a registered CAGR of 4.71% from 2022 to 2030.
The Asia-Pacific region is expected to dominate the market due to the increasing population, urbanization, and industrialization. The rising environmental concern and increasing dumping yards are driving the demand for waste to energy market. Growing government initiatives to increase the energy supply is expected to propel the growth of the market.
Ask here for a customization study@ https://www.precedenceresearch.com/customization/1756
Types of Waste to Energy Technologies
There are several types of waste-to-energy technologies that are currently in use, including:
Incineration: This is the most common method of WtE, where waste is burned at high temperatures to generate heat and electricity. During this method, the hazardous waste is burnt at a high temperature to produce energy.
Gasification: In this process, waste is heated in a low-oxygen environment to produce a gas that can be used to generate electricity or fuel. Carbon monoxide, hydrogen, and carbon dioxide are produced when organic or fossil-based carbonaceous materials are gasified at high temperatures (>700°C), without combustion, with a controlled quantity of oxygen and/or steam.
Pyrolysis: This is a process where waste is heated in the absence of oxygen to produce a gas and a liquid, which can be used as fuel. Pyrolysis is the heating of an organic substance—like biomass—without air. Typically, biomass pyrolysis is carried out at or above 500 °C, which provides enough heat to break down the previously stated robust bio-polymers.
Anaerobic digestion: This process uses microorganisms to break down organic waste and produce biogas, which can be used as fuel. In the lack of oxygen, bacteria use anaerobic digestion to break down organic wastes like livestock manure, wastewater biosolids, and food scraps.
Benefits of Waste to Energy
Reduced landfill space: Increasing number of dumping yards due to the excessive waste produced by industrial, commercial, and domestic sectors is driving the need for a waste-to-energy market.
Energy generation:
WtE provides a sustainable source of energy that can be used to power homes, businesses, and even entire cities. Growing advancement of technology along with surging urbanization is driving the demand for energy is adding to the development of the industry.
Reduced greenhouse gas emissions: WtE helps to reduce greenhouse gas emissions by capturing the methane gas that would otherwise be released into the atmosphere.
Job creation: WtE creates jobs in areas such as waste management, engineering, and construction.
Challenges
While WtE technology offers many benefits, there are also some challenges that need to be addressed, such as:
High capital costs: Initial investment required for waste to energy is high which is further restraining the growth of the industry. Moreover, the cost of maintaining the system is also negatively impacting the market demand.
Public perception: Some people are opposed to WtE due to concerns about emissions and environmental impact. The emission of gas during the process of generating energy from waste is harmful to the environment.
Waste segregation: Proper waste segregation is crucial for the success of WtE, and improper segregation can lead to lower efficiency and higher costs.
Key Market Trends
Based on technology, the thermal segment accounted for the largest share owing to the ease of operation. Moreover, this method is environmentally friendly.


The biological segment is anticipated to account for the highest share during the upcoming years.


Europe accounted for the largest share of 43% in 2019.


Rising penetration towards renewable and sustainable energy coupled with the unavailability of fossil fuels to meet the growing demand for energy.


Canada aims at increasing the zero-emission sources to 90% by 2030.
Asia Pacific to lead the market
Due to the existence of significant market players like Suez, Veolia, Ramboll Group A/S, and EQT AB, the market in Europe generated the highest revenue share of 43.0% in 2019. Over the course of the projection period, favourable regulatory policies such as landfill taxes, carbon taxes, and direct subsidies to waste-to-energy facilities are anticipated to further propel the regional market. The waste-to-energy sector has experienced considerable growth in Asia-Pacific in recent years. With increasing efforts made by the government to adopt better MSW management practices, offer incentives for waste-to-energy projects in the form of capital subsidies and feed-in tariffs, and provide financial support for R&D projects on a cost-sharing basis, it has gained market dominance across the globe.
Municipal solid waste (MSW) production in China has been rising quickly as a result of the country's economic growth and rapid urbanization. Therefore, China now faces a significant environmental issue related to the efficient disposal of municipal solid waste.
Karnataka Power Corporation Ltd. is building a waste-to-energy (WtE) facility at Bidadi, and the Karnataka government laid the foundation for it in December 2020. (KPCL). The plant, which will be the first WtE plant in the state, is anticipated to be ready by the end of 2022.
One of the major marketplaces for waste-to-energy in the Asia-Pacific region has been Japan. Effective solid waste management and financial support from both the federal and local governments are what drive the waste-to-energy industry in the nation. Additionally, the nation is anticipated to implement waste management and recycling technologies that efficiently convert waste into resources or properly dispose of it in order to protect the ecosystem.
As a result, during the forecast period, the demand for waste-to-energy plants in the Asia-Pacific region is anticipated to increase due to factors like the growing amount of waste produced and the initiatives taken by various governments to address this issue.
Impact of COVID-19
The outbreak of the global pandemic has disrupted the economy across the globe. The temporary shutting down of manufacturing units and industries. The imposition of lockdown by the government of various economies has led to a shortage of labor and raw material further declining the growth of the industry.
Conclusion
Waste-to-energy technology offers a sustainable solution to the growing waste management problem while also providing a source of renewable energy. With the global waste-to-energy market expected to grow in the coming years, it is clear that this technology will play an important role in shaping the future of waste management and energy generation. However, it is important to address the challenges associated with this technology to ensure its success and sustainability.
Market Share Insights
The waste-to-energy market is moderately fragmented. Players in the industry are concentrating on R&D activities to lower the technology cost connected with waste-to-energy power plants. Only a small number of businesses use vertical integration to improve their services. To boost their capacity for waste solution, the companies are expanding their facilities. The following are a few of the leading companies in the waste to electricity market:
Hitachi Zosen Inova AG


Suez


Covanta Holding Corporation


China Everbright International Limited


Veolia


Abu Dhabi National Energy Company PJSC


Ramboll Group A/S


Babcock & Wilcox Enterprises, Inc.


Wheelabrator Technologies Inc


Xcel Energy Inc.
Segments Covered in the Report
By Technology
Thermal


Incineration


Pyrolysis


Gasification



Biological
By Form
Steam


Electricity


Hot Water
By Application
Treatment of Waste


Reduction of Waste Volume


Generation of Energy
By Geography
North America



Europe



Asia-Pacific


China


India


Japan


South Korea


Malaysia


Philippines



Latin America


Brazil


Rest of Latin America



Middle East & Africa (MEA)


GCC


North Africa


South Africa


Rest of the Middle East & Africa
Get Full Report Study@ https://www.precedenceresearch.com/checkout/1756  
Ask here for more details@ Call: USA - +1 9197 992 333 | 
sales@precedenceresearch.com
Featured Product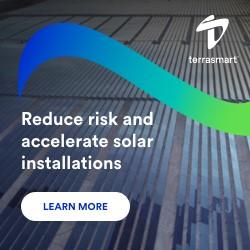 We push the limits in renewable energy, focusing on innovation to drive progress. Pioneering new solutions and ground-breaking technology, and smarter ways of working to make progress for our clients and the industry.