The new division reflects the company's decades of leadership in clean energy solutions
Lindsay Precast, a full-service designer, integrator, and prefabricator of engineered steel and precast concrete structures for renewables, electrical, utility, transportation, water/wastewater and government end markets, announces the launch of its new division, Lindsay Renewables. The company has more than 20 years of experience in the renewable space, and the Lindsay Renewables division will build on its longstanding industry leadership while providing strategic alignment across its clean energy products and solutions. The Lindsay Precast staff and team responsible for its renewables products will continue operations under the Lindsay Renewables (LR) moniker, providing a seamless transition and uninterrupted service for customers.

"As market demand for our renewables' products and expertise continues to grow, consolidating our capabilities in a new division allows us to streamline operations and accommodate future expansion," says Ron Lindsay, Chief Executive Officer of Lindsay Precast. "We're thrilled to unify the clean energy solutions we've built over the decades under the Lindsay Renewables name."
LR's product set includes Battery Energy Storage Systems (BESS) container integration, prefabricated skid mounted solutions, charging platforms for electric vehicles, solar ballasts for landfill applications, and substation equipment foundations within the utility and commercial and industrial (C & I) markets. In its more than 60 years in business, Lindsay Precast has acquired more than 10 million square feet of storage capacity, has deployed over 15 gigawatts of skid-mounted solutions, and provided hundreds of megawatts of solar ballasts. The LR division will leverage Lindsay Precast's nine nationwide locations and operate as a full service integrator, offering design and prefabrication support through a project's entire lifecycle.
Lindsay Precast was acquired in 2021 by MiddleGround Capital, an operationally focused private equity firm that makes control investments in North American middle market B2B industrial and specialty distribution companies. In turn, Middleground acquired Dutchland Inc. (Dutchland), a leading manufacturer and installer of precast concrete tanks across the Biogas, mine reclamation, water and wastewater treatment market, in 2022. Dutchland operates on the Lindsay Precast platform, and provides additional breadth to the company's services.
"As the U.S. moves toward clean energy targets while simultaneously managing aging legacy infrastructure, Lindsay Precast offers highly engineered product solutions that support renewable energy transitions and bolster national infrastructure systems," says Lauren Mulholland, MiddleGround Founding Partner. "Aligning the company's core capabilities within Lindsay Renewables positions the company for continued growth, and on a larger scale, allows it to provide even greater contributions to the energy needs of the future."
About Lindsay Precast
Lindsay Precast is a premier concrete manufacturer and steel structure fabricator specializing in precast concrete products for state and municipal government entities, banks, utility companies, renewable energy companies and the US military. The company is headquartered in Canal Fulton, OH and has over 350 employees across 9 facilities located in OH, CO, FL, NC, and SC. For more information, please visit: https://lindsayprecast.com/
About Dutchland Incorporated
Dutchland, Inc. designs and builds advanced concrete structures for the biogas, mine reclamation, water and wastewater treatment industries Headquartered in Gap, PA, and established in 1969, Dutchland employs roughly 140 employees. For more information, please visit: https://dutchlandinc.com/
About MiddleGround Capital
MiddleGround Capital is a private equity firm based in Lexington, KY with over $3.4 billion of Assets Under Management. MiddleGround makes control equity investments in middle market B2B industrial and specialty distribution businesses. MiddleGround works with its portfolio companies to create value through a hands-on operational approach and partners with its management teams to support long-term growth strategies. For more information, please visit: https://middleground.com/.
Featured Product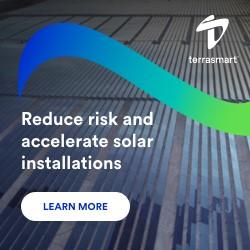 We push the limits in renewable energy, focusing on innovation to drive progress. Pioneering new solutions and ground-breaking technology, and smarter ways of working to make progress for our clients and the industry.