Solar Power installation for several carports and recreation center provides permanent reduction in electricity costs
The Murphy Ranch Townhomes affordable housing development was officially opened today, in a ceremony attended by dozens of interested local residents, politicians, contractors, and press. The project includes numerous 'green' and sustainable building features, including solar power for all common areas in the development. Total installed solar capacity is about 30 kilowatts AC, spread amongst numerous arrays located in the 7.2 acre project site. EcoEnergies was selected as the solar contractor to design, supply, and install all the systems

"Solar technology is a perfect match for affordable housing projects, because it provides a permanent reduction in operating costs", said Peter Carrie, President of EcoEnergies. The largest system on the site (12 kW AC) consists of 170 solar modules manufactured by BP Solar, each producing 85 watts, and 5 2.5 kilowatt inverters. It provides the electricity requirements for the community recreation building. This building is the centerpiece of the development, and will house an after school program, the state-of-the-art computer lab, and weekly ESL classes for adults.
There are 8 additional solar arrays on the site, totaling over 18 kilowatts in solar power capacity. These arrays are located on numerous carport structures on the site.
First Community Housing expects the financial payback from the three systems to occur in 7 to 8 years, with a return on investment of 12 to 13% pre-tax. Funds from the Emerging Renewables Buydown Program, administered by the California Energy Commission, assisted in bringing down the cost of the PV systems for the project developer. Additional buydown funds are provided through another incentive program specifically for low and affordable income housing projects.
Solar is not new to First Community Housing (FCH). This is the second project where FCH has "gone solar" to cover electricity needs. All in attendance at the ceremony were impressed with the quality of the housing development, and its solar systems and sustainable features. "The Murphy Ranch Housing Project by First Community Housing is a very well done project that includes many "green" features," said Dennis Kennedy, Mayor of Morgan Hill.
Background:
EcoEnergies is a renewable energy power systems company that designs and installs solar electric (photovoltaic) and wind systems for residential, commercial and utility applications. The company has offices in Northern California (Bay Area), USA and Toronto, Canada. Large water pumping projects in Northern Africa are presently under development.
EcoEnergies has provided renewable energy power systems in Northern and Southern California, the Bay Area and Santa Cruz. Over 200 electric meters are happily spinning backwards in:
§ San Jose-8, Campbell-2, Milpitas-2, Fremont-2, Morgan Hill-2, Gilroy-3 (San Jose and area - 19)
§ Palo Alto-8, Atherton-3, Menlo Park-2, Woodside, Portola Valley-2, Los Altos-2, Los Altos Hills-2, Belmont-4, Redwood City-4, Emerald Hills (Palo Alto and local area - 28)
§ Sunnyvale-5, Mountain View-2, Cupertino-3, Los Gatos-4, Saratoga (West valley area - 15)
§ Santa Cruz-21, Boulder Creek, Scotts Valley, Boony Doon, Ben Lomond, Watsonville, Pajaro, Corralitos, Aptos (Santa Cruz and area - 28+)
§ San Francisco, Pacifica, Half Moon Bay-2, Moss Beach-2 (SF area - 6+)
§ San Rafael, Santa Rosa, Bolinas, Marin, Tiburon, Sausalito (North Bay area - 6+)
§ Oakland, Alameda, Berkeley-2, Walnut Creek, Orinda, Dublin, Clayton, Vacaville, Winters (East Bay area-10+)
In the rest of California: Fountain Valley, Palm Springs, Sacramento, and Santa Monica.
In the United States: North Carolina, Arkansas, Utah, and Arizona.
Solar electric systems produce electricity from sunlight that can be used to power a home or business. Solar electric panels on the roof or ground provide electric power for running lights, refrigerator, computers, etc. Customers can save up to 99 percent on their electric bill. On sunny days the electric meter will spin backwards, with the electric bill counting down!
Returns on the investment are usually well above 15%; benefits include a hedge against rising rates in the future. At today's low interest rates, systems can provide net savings on utility costs from day one. Eco's financial analysis is coupled with a detailed computer performance simulation reflecting local climate and operating conditions.
EcoEnergies, Inc. is the largest designer and installer of turnkey residential and commercial photovoltaic and wind systems in the San Francisco Bay Area, with over 200 systems installed and over a megawatt of clean renewable energy capacity in place. Eco, together with its sister companies, has installed or owns over 130 MW of renewable and waste-fuelled power plants. EcoEnergies part of a family of renewable energy companies founded in the 1980s, is the outgrowth of the solar concentrator company Photovoltaics International, founded in 1987. In 2000, EcoEnergies acquired the residential solar business of Pacific Solar Company, founded in 1991.
Headquartered in Sunnyvale, EcoEnergies has a staff of ~30, and works from an 18,000 square foot facility.
Featured Product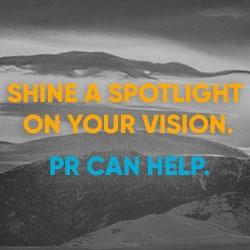 FischTank Marketing and Public Relations provides communications and marketing services to both start-up and established renewable energy companies. We provide media relations, content writing, digital/social media, and other marketing support to companies working in sectors spanning solar, LED lighting, energy storage, hydrogen, battery development and manufacturing, alternative fuels, and more. Our clients have been featured in top tier media including print, online and broadcast.