Akeena Solar asserts that the Town unlawfully restricted the installation of solar electric panels on the company's own commercial rooftop.
Los Gatos, CA (November 18, 2003) - Akeena Solar has filed a lawsuit in the Superior Court of California in the County of Santa Clara, Case No. CV009221, against the Town of Los Gatos.

Akeena Solar asserts that the Town unlawfully restricted the installation of solar electric panels on the company's own commercial rooftop. More detailed information about this lawsuit is at http://www.akeena.net/about/losgatossolar.html.
The Company applied for a building permit for a solar electric system on the roof of their building in Autumn of 2002. The installation was completed in December 2002 but the Town refused to finalize the building permit since three of the solar panels were partially visible from the street. The Company appealed this decision to the Town's Planning Commission in May 2003 and to the Town Council in August 2003; both appeals were denied.
Akeena Solar believes that the Town Council's decision may violate the California Solar Rights Act, which was most recently amended by Governor Davis on September 11, 2003. In addition, this local government decision runs contrary to Governor Schwarzenegger's campaign promise to install solar electric systems on 50% of new housing throughout California by 2005.
"This lawsuit is the only legal remedy we have left. We believe that the Town of Los Gatos erred in their interpretation of their policies that apply to solar energy systems," said Barry Cinnamon, President of Akeena Solar. "It is very rare that an industry can help our economy and improve our energy situation while simultaneously improving the environment, so Los Gatos' decisions are particularly difficult to understand," said Cinnamon.
Akeena Solar requests the following courses of action from the Court:
1. For a peremptory writ of mandate commanding the TOWN council to (a) set aside resolution 2003-97 to the extent that the resolution imposes the unlawful requirement of screening of the eighteen solar panel array installed on the rooftop at 605 University Avenue, and (b) adopt a new resolution that allows AKEENA to retain the existing solar electric system without screening;
2. For a stay of the TOWN's enforcement of the unlawful screening requirement, upon application by AKEENA, if the TOWN takes any further steps to compel AKEENA to comply with that requirement;
3. For an award of attorneys' fees under Government Code section 800;
4. For an award of costs of suit incurred by AKEENA in prosecuting this action; and
5. For such other and further relief as this Court may deem just and proper.
About Akeena Solar
Akeena Solar designs and installs residential and commercial solar electric systems in California, New Jersey, New York, Massachusetts and Pennsylvania. Akeena is a member of the Solar Energy Industry Association, Northern California Solar Energy Association and California Solar Energy Industry Association (Cal SEIA).
Founded in 2001, Akeena Solar's philosophy is simple: we believe that producing clean electricity directly from the sun is the right thing to do for our environment and economy.
Featured Product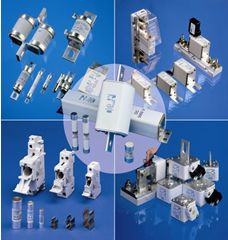 SIBA Fuses: your trusted source for all your circuit protection applications, from solar power to wind power. We are the world leaders in these applications and the most trusted name for your circuit protection needs. We have been working for over 70 years in semiconductor fuses, including ULTRA RAPID®, medium, and high voltage, standard European, miniatures, electronic fuses, and a wide range of DC rated fuses (24 VDC - 5000 VDC) for all types applications. We work with medium and high voltage fuses for protection of transformers, including submersibles, motors, medium and high voltage switchgear, compact substations, cable feeders, and high voltage capacitor circuits. New: Full line of PV UL Listed fuses and fuse holders. Contact us today for more information on our products and services.