The pilot production plant is being built in the Czech Republic and should be complete within two weeks with production trials planned for September.
MISSISSAUGA, ON, Aug. 19, 2004 - Astris Energi Inc. (OTCBB: ASRNF), the world's leading alkaline fuel cell (AFC) technology company, today reported that construction of phase one of the pilot production plant designed to produce the new alkaline fuel cell POWERSTACK(TM) MC250 is on schedule. The pilot production plant is being built in the Czech Republic and should be complete within two weeks with production trials planned for September.

Following the review and update of earlier production blueprints, the layout of the facility was completed ahead of schedule. Construction of the dividing walls, and installation of services and other leasehold improvements went ahead in the March-April period. Major pieces of equipment are now being delivered. Various jigs, fixtures and single-purpose machinery were designed in Vlasim, Czech Republic, where the production plant is located, and in Astris' Mississauga head office. Astris is taking all the necessary steps to keep the construction on schedule or, if possible, to accelerate it.
As previously announced, the pilot production project is being carried out under the direction of Claude L. Rivoire, a technical and management advisor with an excellent track record in industrial automation and factory management, and unique experience in the fuel cell industry since 1997.
"Once operational, phase one of pilot production will increase our production capacity ten-fold," said Jiri Nor, President and CEO. "This pre-commercial stage of production will boost the availability of the POWERSTACK(TM) MC250 fuel cells and the 2.4kW model E8 Portable Power Generator, allowing us to fill current backorders and meet future sales demand. As well as generating revenue, the increased supply will enable Astris to deliver demonstration units to potential venture partners for evaluation."
About Astris
Energi Astris is a late-stage development company committed to becoming the leading provider of affordable fuel cells and fuel cell generators internationally. Over the past 21 years, more than $17 million has been spent to develop Astris' alkaline fuel cell for commercial applications. Astris is commencing pilot production of its POWERSTACK(TM) MC250 technology in 2004. Astris is the only publicly traded company in North America focused exclusively on the alkaline fuel cell. Its Web site is www.astris.ca
Featured Product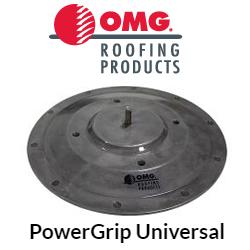 PowerGrip Plus Roof Mount System, a watertight structural attachment system used to secure ballasted solar racks and other equipment to roofs covered with thermoplastic (TPO and PVC) membranes. PowerGrip Plus is designed with wind performance in mind and offers ultimate tensile strength of 2,000 lbf. and ultimate shear strength of 1,075 lbf. Properly installed PowerGrip Plus units reduce rack movement and remaining watertight. PowerGrip Plus units are easy to install, saving both time and labor when compared to alternative options. A wide membrane skirt promotes easy welding in place, and the 15/8 diameter and 1/2 inch tall mount provides an optimal perch for securing brackets or struts. The exposed 1 inch tall and 3/8 inch diameter bolt and mounting stand are made from corrosion-resistant stainless steel and aluminum alloy for superior long-term performance.